Let's face it. Medicare is confusing. Our agents are standing by to answer your medicare questions
The Medicare Advantage & Prescription
Drug Plan Annual Enrollment Period is HERE!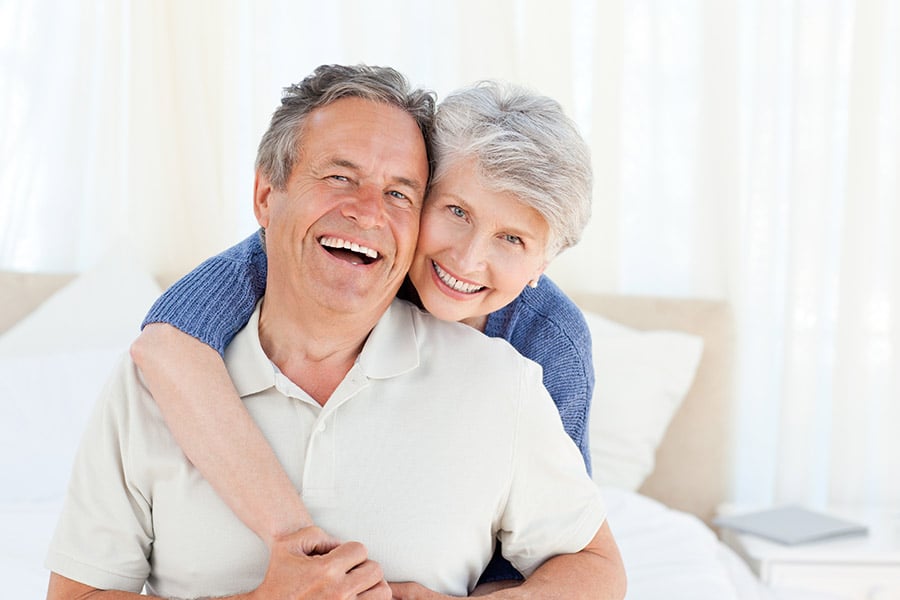 Helping with Medicare insurance in:
Casa Grande
Maricopa
Arizona City
Coolidge
Florence
Sacaton
San Tan Valley
Chandler Heights
The Transition to Medicare can be confusing.
The Gebhardt Insurance Group
is here to help
As the trusted independent insurance provider in Casa Grande and Maricopa, we pride ourselves on making that transition as simple as possible. We work for you, not a specific insurance carrier. Therefore, after reviewing your individual situation and specific needs, you can be assured we will find the supplement plan that is right for you.
Our goal is to provide you with the knowledge and understanding you need to make an informed choice, with our proven customer service that always exceeds expectations. This means we'll give you an unbiased, plain-English explanation of ALL the plans available to you.
Once you decide which plan best fits your needs, we'll get you the lowest possible price and assist with the enrollment process to ensure a smooth transition.
We help you understand the ABCs of Medicare.
There's a lot of information out there and we want everything to be as clear as possible. Our experienced Medicare team can answer your most complex questions and help during this critical time.
Whether it be understanding your Medicare prescription drug plan, or an issue with your billing, we will hold your hand and guide you through every step of finding the best Medicare supplement plan for you.
Why hundreds choose us as their trusted Medicare insurance adviser?
Personal appointments with you and your spouse
Reviewing co-pays
Explaining the limitations of each plan
Evaluation of your current plan versus the other options available
Providing detailed information on time frames and enrollment periods
Assuring that your plan covers your medications at the lowest cost
Finding plans that are accepted by your physicians
Finding plans that are accepted by the hospital of your choice
Assistance with your first-time enrollment in Medicare
Assistance with your transition from group coverage
Medicare Made Clear
From Gebhardt Insurance Group
What is a Medicare Supplement?
A Medicare Supplement plan, also known as a Medigap plan, helps cover the gaps in your Medicare and expand your coverage and benefits. They can also cover all or a portion of your Medicare deductibles and coinsurances, depending on the plan. Let us help you find the Medicare Supplement plan that gets you the best coverage at the best price.
What is Medicare Advantage?
Medicare Advantage, or Medicare Part C, is a way for you to receive additional medical benefits that aren't included in Original Medicare (Parts A and B). Part C includes all of the benefits of Parts A and B. Most Medicare Advantage plans even include Part D drug benefits. Medicare Advantage plans are provided by private insurers rather than the government. We can help you explore all of your options and find the plan that's right for you.
What is Medicare Part D Plan?
Original Medicare plans don't cover the costs of prescription drugs. To receive Part D prescription drug coverage, you must enroll in a private plan. This plan can be a separate add-on to your original Medicare plan, or you can buy it wrapped in a Medicare Advantage plan. We provide a free Medicare Part D prescription drug comparison study so you can see what your drugs will cost on different plans.
Free Arizona Medicare Advantage Part D Prescription Drug Comparison
Each Medicare Part D Formulary Plan is unique. Our personal and individualized prescription drug study allows you to compare plans that we represent and determine your best options for coverage based on your actual prescription drugs. Make an informed decision. Let us help you compare plans, navigate through the Arizona Medicare Advantage enrollment process and help you choose the Medicare Supplement and Part D Plan that best suits your needs.