Motorcycle Insurance in Casa Grande
Choosing Your Motorcycle Coverage
In Arizona, the same mandatory insurance coverage rules for automobiles also apply to motorcycles. The minimum amount you need is $15,000 per person and $30,000 per incident.
Depending on your needs and how much you are willing to pay for the motorcycle policy, you may want to supplement your liability with additional coverage. Keep in mind that there are separate deductibles for many of these different insurance types and that most policies only pay to replace factory parts. So if you have upgrades or add-ons like custom paint, or chrome parts, you may want to have those covered additionally.
Read on to learn about the types of coverage you should consider when choosing motorcycle or auto insurance. Just click the button below to get your free quote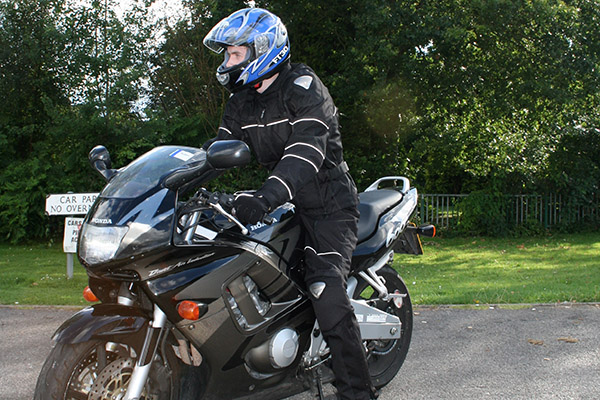 This is what covers another person's bodily injury and property damage caused by you in an accident. This type of insurance won't cover you or your motorcycle. Whether or not any passengers you have are covered depends on the policy. In Arizona, you will often see the minimum requirements for liability written as 15/30/10. This means your insurance company will pay $15,000 minimum per passenger injured, $30,000 per incident total and $10,000 for property damage sustained.
This is what covers damage to your motorcycle if you get into an accident with another vehicle or a stationary object, like a tree or light pole. If you make a claim and it is accepted, you will pay a deductible and then your collision insurance will cover the cost to repair or replace your motorcycle.
Comprehensive coverage is what covers damages inflicted upon your motorcycles that aren't caused by a collision with another vehicle or a stationary object. For example, if your motorcycle was damaged in a fire or vandalized, you would pay a deductible and then your comprehensive coverage would pay for the repairs.
Uninsured or Underinsured Motorist Coverage
Although uninsured and underinsured motorist coverage isn't mandatory in Arizona, it is advisable to have one. Considering that an estimated 1/3 of drivers on our roadways in Arizona are either insured or underinsured, it is best if you are insured yourself and well-protected. Uninsured motorist coverage will pay for any medical bills that aren't covered by your health insurance if you are injured in a motorcycle accident with an uninsured driver. This coverage kicks in when the driver at fault has liability policy, but not enough to pay for all of the damage caused.
Tips for Saving Money on Your Motorcycle Insurance
Many factors can play a role in determining the cost of your motorcycle policy, such as being a graduate of a rider-training course, your age, your driving record, where you live, and the type of motorcycle you own.
Take a class. If you have had an accident in the past or are under the age of 25, it may be a good idea to take a Motorcycle Safety Foundation rider course. Graduates of this type of course may see 10 to 15 percent savings on their motorcycle policy.
Be good driver. If you maintain a driving record free of violations and accidents, your premiums won't spike and may even become lower over time, depending on the company you are insured through.
Ask about discounts. Sometimes you can get a discount for being a member of an organization like the American Motorcycle Association or the Honda Riders Club of America. Some companies also offer a multi-bike discount. Also, if you're over the age of 25, you should be able to pay less for motorcycle policy than someone who is 21 or 22.
Remember that the type of motorcycle you have, how old it is, how often you ride it and where you store it can also affect your monthly premium.
At Gebhardt Insurance Group, we shop around for discounts to help you find the best value around. Call us now or get your free quote online!