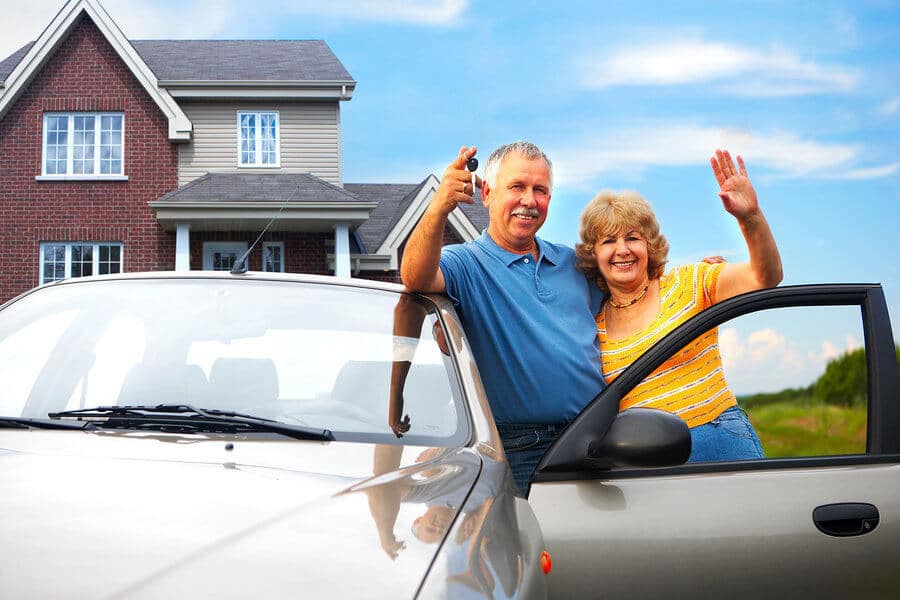 Are you interested to get auto insurance? Before you avail of it, it is advisable that you know the basic auto insurance questions and the answers thereto. Knowing these will help you on how you want to go about the insurance and how you will utilize it better to your advantage.
The following are the top 10 auto insurance questions that are frequently asked, listed in no particular order:
What Coverage Do I Really Need?

There is no particular answer to this. It will depend on your State and your needs. Each state requires a minimum amount of liability insurance. This minimum amount varies from State to State. The coverage also depends on the assets you want to protect, your needs, and how much you can afford. But it's always advisable that you increase the amount of your liability coverage, whenever you can.

What Should I Consider to Purchase?

This is among the useful auto insurance questions you must find answers to. If you want to protect your vehicle from theft or any damage, consider getting Collision and Comprehensive coverage. If you have the money, you can purchase other coverage such as SUM and additional PIP. Regarding these things, it is always best to consult with your insurer.

What Usually Determines Auto Insurance Price?


What determines auto insurance price. This is among the most important and useful auto insurance questions you should know. There are various factors that affect and determine the insurance price. The most common are location, age and gender, credit, previous claim history, the car you drive, how much you drive, coverage amount, and type of insurance.

Am I Protected from Possible Lawsuit Resulting From Injury or Death of Spouse?
General or standard auto insurance does not cover this. But if you want to insure your liability against a possible injury or death of a spouse, you can get a supplemental insurance.
Can My Insurance Be Affected by My Credit History?

Generally, yes. The insurers will look into your credit history and based their premium charge on it. But, under the law, insurers are prohibited to reject an application or terminate a renewal policy based on your credit history alone.

What Happens If I Get Pulled Over Without Insurance?

Driving without insurance is illegal, particularly in Arizona. The penalty depends from State to State. You will face serious repercussions if you get pulled over without insurance after being involved in an accident. The following are the most common penalties if you're uninsured: fines, vehicle registration suspension, driver's license suspension, and increased insurance costs. Of all the auto insurance questions, you must take note of this one the most.
Are There Available Discounts?

Yes, there are. This is because there are mandatory discounts imposed on all insurers. These include discounts for vehicles with anti-lock brakes, running lights and air bags. Aside from this, certain insurers also offer other discounts. You simply have to check them out.
Can Youthful Drivers Qualify For Reduced Premium?

Yes, there are insurers that offer discounts to youthful drivers. There are certain requirements in order for a youthful driver to qualify for reduced premium. The common requirements are driver's education course, academic morale, and being a resident student.

Can I Still Renew My Policy If I Got Involved in an Accident?

The general answer is yes. However, it would still depend on the guidelines of the insurers. Normally, if you're convicted of certain violations involving accidents or traffic, your premium will be increased for a certain period. In case of non-renewal, the insurers are required to give you a notice, containing the reasons or grounds.
Does Purchasing a New Car Affect the Cost of Policy?

This may be the least of all the auto insurance questions, but it's still equally important. The answer depends on the type and price of your newly purchased car. In general, the higher the price or value of the vehicle, the bigger the insurance. There are vehicles that are costly and difficult to insure. It's best if you check this first before purchasing.
Check out Gebhardt Insurance if you have concerns regarding auto insurance. We do not only provide answers to the common auto insurance questions, we also guide you throughout the process and make sure that you are well covered. We do more than what's necessary. Just simply dial (520) 836-3244 and we will listen to your concerns and then get you insured.