Bid Bonds in Casa Grande and Maricopa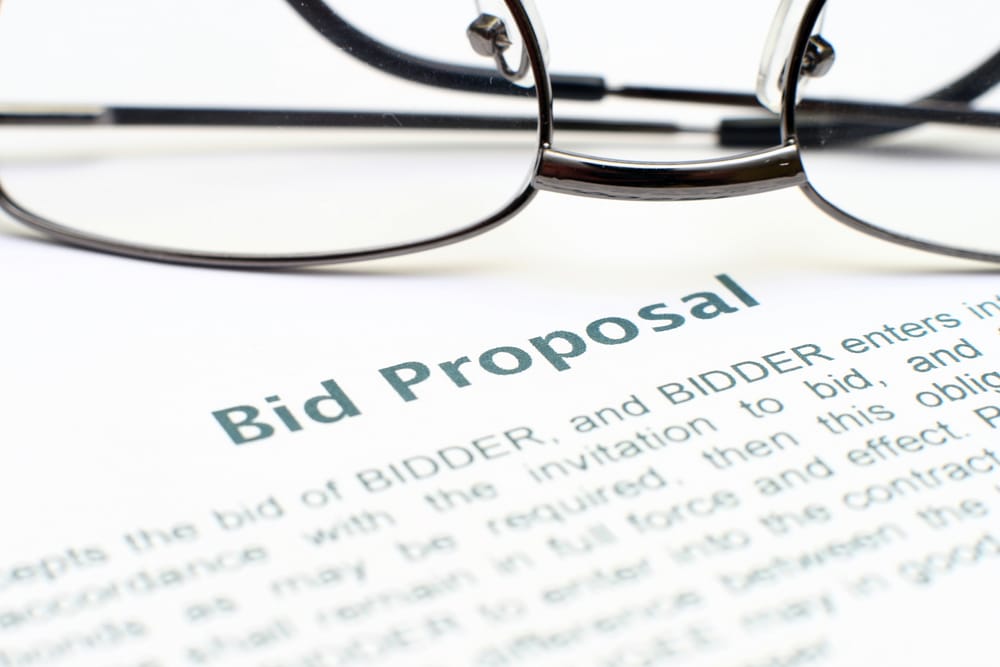 A surety bond is a contract promising to be liable for a debt, default or failure of another party. These are contractual agreements among three parties. The obligee is the party that requires a surety bond to be issued for their protection. The principal purchases the bond and is responsible for fulfilling an obligation made to the obligee. The surety issues the bond and assumes responsibility for the obligations of the principal.  
Surety bonds are classified into two broad categories that include commercial bonds and contract bonds. Both types are purchased to provide financial protection for the obligee if the principal were to fail to satisfy their contractual commitments. Sureties are often affiliated with organizations that also offer insurance products. 
Commercial Surety Bonds
Many commercial surety bonds are purchased to comply with the requirements of local, state, or federal agencies of government. For example, the State of Arizona has a host of provisions within its statutes that require surety bonds. At the local level, these provisions may be found in ordinances and other enacted regulations.  
There are five primary types of commercial surety bonds. 
License and permit bonds

: Certain professions and industries have bonding requirements for permits and licenses. License bonds are quite common to qualify as a registered contractor. Other examples include freight brokers, automobile dealers, mortgage brokers, and more.

Judicial bonds: These are often referred to as court bonds and include injunction or appeal bonds. A party involved in a legal proceeding may be required to obtain a bond for the protection of other parties.
Probate bonds

: These are often referred to as fiduciary bonds. A fiduciary is a party that is entrusted to act based on the best interests of another. They may apply to an

administrator

or executor of an estate or trust, particularly if there was no will.  

Public official bonds

: The public may be protected by a surety bond in case someone holding public office commits wrongful acts. Examples may include a treasurer or clerk holding office at the county level that would be a position of significant importance.

Miscellaneous bonds

: Any type of commercial surety bonds that cannot be classified within the other four categories are considered miscellaneous. They may be related to utilities, fuel, warehousing and many other specialized bonds. 
Contract Bonds
Construction projects commonly have contract surety bond requirements. The principal, in this case, is a contractor. If a contractor fails to complete the obligations in the contract, the construction bond offers them protection. Different types of contract surety bonds may apply during the various phases of a project. The four most common include:
Bid bond

: This is a bond that is often required at the beginning (bid) phase of a project. The party that needs a project completed will request that contractors make proposals to be considered.  

Performance bond

: A performance bond is necessary for the contractor that is chosen among those who had bid on a project. It is used to ensure that the work is completed and is compliant with the requirements of the contract.

Payment bond

: These are used to ensure that providers of materials and subcontractors are compensated. Often, a general contractor that is responsible for the overall management of a project is responsible for paying these parties.

Warranty bond: These are often referred to as maintenance bonds. They are issued to ensure the long-term quality of the work performed. For example, substandard materials may have been used in the project. The owner (obligee) may discover that significant defects exist two years after completion.
At the federal level, a contract bond is required on any project of $150,000 or more. Similar provisions may apply among states and local governments. A private party may implement a surety bond requirement for their projects also. 
Bid Bonds Required for Arizona's Road and Highway Projects
The Arizona Department of Transportation is responsible for hiring contractors for projects that involve state routes and highways. The majority of their projects that are valued at $189,000 or more will require contract bonds. The agency advertises upcoming projects that encourage contractors to bid. 
Those with an interest in bidding will obtain and review the plans and specifications for the project. Contractors are required to maintain general insurance coverage. This coverage must be obtained from an insurer that is authorized to conduct business in Arizona. This type of coverage alone is not sufficient to satisfy the bonding requirements. 
Those who submit a bid must enclose a certified check or surety bond valued at 10% of the total value of the contract. The contractors that deposited by check that are not awarded the contract will have their deposits returned. Meanwhile, the contractor that was awarded the contract is then required to obtain performance and payment bonds. 
The Arizona Procurement Code requires that bid bonds amounts are 10% of the total value of the project. This is not the case when the transition is made to performance and payment bonds. Contractors that are awarded a contract must then obtain performance and payment bonds valued at 100% of the project value. 
Other Public Works Projects in Arizona
Arizona lawmakers also address the requirements regarding surety bonds in Title 34, which pertains to public buildings and improvements. This involves the many different public works projects that are awarded by counties, cities, and others. These projects may involve public building construction or repair, electrical improvements, and other infrastructure. 
The government agency seeking bids may not require that surety bonds be issued by any specific surety company, agency, or broker. Surety companies are required to hold a "certificate of authority" to conduct business in Arizona. The owner of a project may seek recovery through compensation from a surety bond when necessary. If their lawsuit is successful, the party may also be awarded compensation for any attorney fees that they have accrued.
Independent Agency in Arizona Provides Insurance and Surety Bonds
The Gebhardt Insurance Group, located in the City of Casa Grande, partners with many leading surety and insurance carriers to provide the coverage you need at a great value. Our team of professionals will take the time to explain your options, which will enable you to always make well-informed decisions. We look forward to speaking with you and encourage you to contact us at (520) 836-3244.