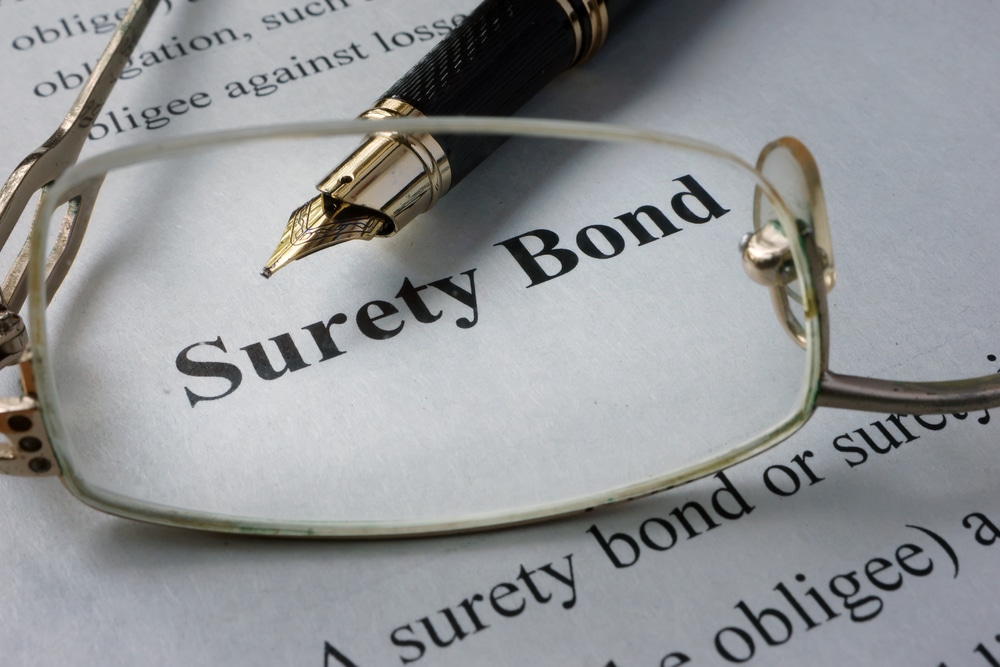 A surety bond is a contract that is made between an obligee, surety, and principal. Bonds are established for the financial protection of a party in case the principal fails to satisfy an obligation. A surety is another party that pledges to assume this responsibility. Experienced insurance agents or other professionals can best assist you with buying surety bonds.
Understanding Surety Bonds
The National Association of Surety Bond Producers (NASBP) defines a surety bond as a "promise to be liable for a debt, default, or failure" of another party. The obligee is the party that establishes the bond requirement. The surety is the third-party that is assuming financial responsibility for the principal. The two general categories of these agreements include contract and commercial (miscellaneous) surety bonds.
Contract Bonds
A contract bond is also commonly referred to as a construction bond. These ensure a contractor will satisfy their obligations for a project, such as completing the work according to the specifications. This type of bond may serve to ensure subcontractors or those who supply materials are paid.
In Arizona, surety bonds of this type are referred to as "bid bonds" or "performance bonds." Contractors who wish to bid or make a proposal to complete a government project will need to meet certain requirements. The State of Arizona's Procurement Code outlines these provisions under Bid Security. They require contractors to obtain a bond from a surety company "holding a certificate of authority" to conduct business in Arizona.
Commercial Surety Bonds
A commercial bond or "business bond" ensures protection for businesses. These bonds may be required by government entities at any level. Many of these bonds are specific to an industry or occupation. The following are some of the most common categories.
License and permit bonds: These are typically a requirement for licensing such as by a state agency. Examples include bonds for automobile dealers and mortgage brokers.
Judicial bonds: These may also be referred to as court bonds. They may be required by any party involved in judicial proceedings. Some examples include injunction bonds and appeal bonds.
Fiduciary bonds: A fiduciary is a party that assumes a duty to handle the financial affairs of another individual or entity. This may apply in probate such as when a party is responsible for the administration of a trust. They are often referred to as trustee bonds or executor bonds.
Public official bonds: These may be needed for compliance with statutory requirements. The bond may serve to protect the public in case a public official was to commit acts of wrongdoing.
Miscellaneous: There are dozens of other types of bonds. Some examples include fuel tax bonds, utility bonds, and more.
Arizona Surety Bond Cash Deposits (§ 32-1152(D))
In Arizona, the state allows contractors to make cash deposits in place of bonds. These funds are held by the state treasury. The deposit may not be withdrawn until two years after the "termination of the license in connection" with the bond requirement. This two-year requirement also applies when using a "commercial surety bond as a replacement" to an existing cash deposit.
Established Provider of Commercial Insurance and Bonds for Arizona Businesses
The Gebhardt Insurance Group has been providing solutions for the business community here in Arizona for many years. Our agency professionals can review many options for you to find a custom solution while offering excellent protection at a great value. Contact our office today at (520) 836-3244 for more information.