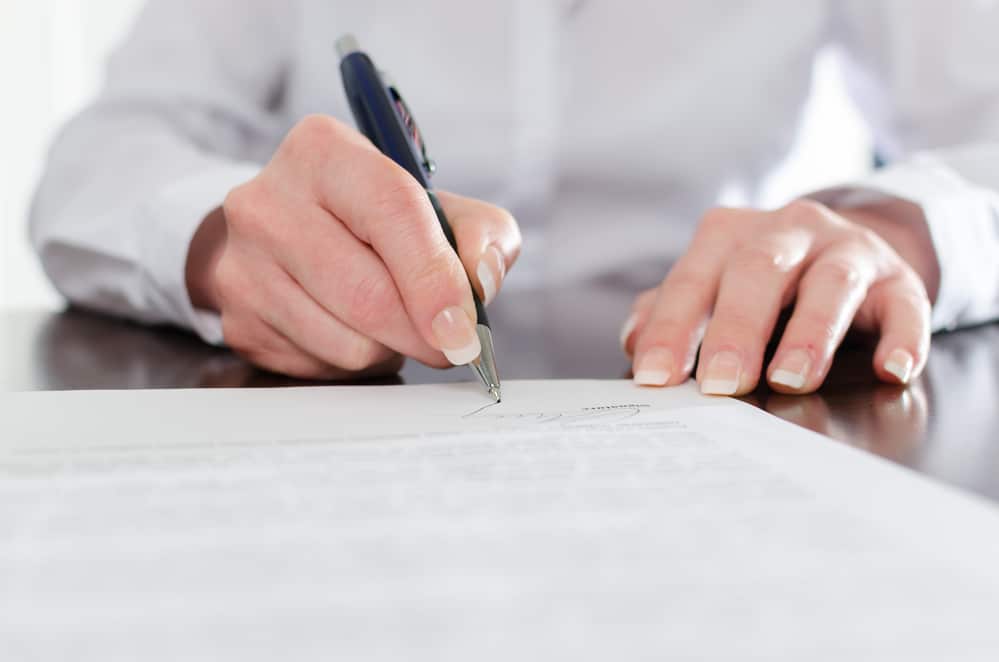 Similar to an insurance policy, a surety bond is a commitment to satisfy a "debt, default, or failure" of another party. There are three parties involved in these agreements. The obligee is the party that is having some type of project completed and is often a governmental entity. The principal is the contractor or another service provider that will be performing the work. The surety is the third-party that is insuring or assuming financial liability to protect the project owner (obligee).
There are two general types of surety bonds. These include contract surety bonds and commercial or miscellaneous surety bonds. As the name implies, a contract bond is based on a formal agreement or contract. Commercial bonds are typically required according to legal statutes. Types of commercial bonds include permit or license bonds that are required by law in a given jurisdiction.
Contract Surety Bonds
A contract surety bond applies to most construction projects. The contractor purchases a bond from a surety company. If the contractor does not fulfill their obligations, the surety company will provide the compensation necessary to the project owner. Contract surety bonds may be classified as bid, performance, payment, or warranty bonds.
Bid Bond
Contractors that wish to bid on a contract may be required to complete a bond form and secure a bid bond. These are issued to protect the project owner in case the contractor who was awarded the contract does not follow through. The surety company will evaluate the credibility of a contractor, which may "screen out" bidders who are not qualified. A surety company will only issue a bid bond to those they deem as reputable and qualified.
Performance Bond
A performance bond protects the project owner if the contractor does not properly complete a project. It also applies if there is a failure to adhere to the contract's details and specifications. The Arizona Revised Statutes state that bonds must be issued by a "surety company or companies holding a certificate of authority" in Arizona. The amount of a performance bond is based on the full value of the contract.
Payment Bond
A payment bond is usually issued in conjunction with a performance bond. Payment bonds are issued by a bonding company to ensure that the project is completed without any liens. Any suppliers of materials or subcontracted providers may be compensated by a payment bond if they are not paid. A "payment only" bond is rarely issued.
Warranty Bond
A warranty bond is sometimes referred to as a maintenance bond. These are issued for the protection of the project owner in case it is determined that poor workmanship or defective materials were used. This applies for the term of the defined warranty period where the warranty bond is viewed as collateral.
Arizona Contractor License Bonds
The State of Arizona Registrar of Contractors has a requirement that all contractors have a bond as part of licensing. The amount required varies based on the specific trade license classification and their estimated volume of work. This requirement allows for either a surety bond or the contractor to make a cash deposit bond. For a residential contractor, an additional bond or deposit amount of $200,000 is required for a state recovery fund.
Surety Bond Provisions in Arizona
Arizona law specifies that bond requirements are met before executing any contract for "construction, alteration, or repair" of the following:
Public buildings or structures
Public works or improvements for any county, city, or town
Projects involving drainage, irrigation, flooding, electric, power, and more
Any "tax levying" improvements in a district
Agency Provides Contract Surety Bonds in Arizona
The Gebhardt Insurance Group in Casa Grande is an established independent agency that has been serving the region for many years. Our team of professionals effectively determines the specific needs regarding bonds and insurance to protect individuals, families, and businesses. Contact our office today by calling (520) 836-3244.