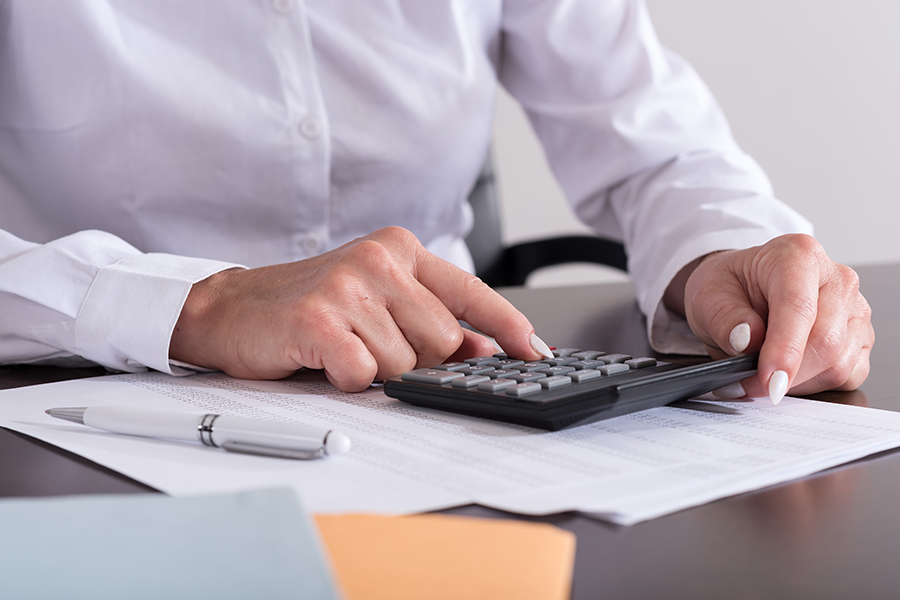 For some, home insurance can be a sore subject, especially if you have had a negative insurance experience in the past. However, insurance doesn't have to be complicated. Understanding what determines insurance premiums can help you make more informed and confident decisions concerning insurance policies.
So, how much does home insurance cost? The average cost of homeowners insurance in Arizona is $132 per month or $1,589 annually. Your cost may look different depending on factors such as square footage, the cost of your home, risks on your property, how old your home is, your desired coverage, and more.
Depending on your insurance carrier, you may even be able to bundle your home and auto policies, which could lead to savings. So, what factors determine homeowners insurance rates?
Location of Your Home
If you live in a state that is prone to natural disasters, your location is bound to affect your homeowners insurance cost. This is especially true if you live near a body of water. Being close to lakes, oceans, and rivers, to name a few, puts your home at risk for flooding.
It's important to note that flood damage is not covered by homeowners insurance. You will need a separate policy that covers flood damage to your property if you live on the coast or close to any body of water. Earthquake damage is also not covered on a standard homeowners policy.
One factor that may positively impact your home insurance rate is if your home is near a fire station. Another positive determinant is how close your home is to a fire hydrant.
Age, Condition, and Construction of Your Home
Unfortunately, older homes can cost more to repair or replace if they are damaged. The materials used in older homes can be more challenging to find if a replacement is needed and be more costly too. Sometimes, old houses even require specialists for repairs, which costs your insurance company more.
Consider the state of your home when shopping around for homeowners insurance. If insurance costs are a concern, aluminum wiring, a leaky roof, or old plumbing can cause steeper home insurance costs.
Property Risks
While you may dream of building a swimming pool in your backyard, if you're unprepared to pay more for home insurance, your dream may feel more like a nuisance once it comes to life. Pools, hot tubs, trampolines, tree houses, and wood-burning stoves are all property risks that factor in when determining your final homeowners insurance rate.
If you add any of these onto your property over time, make sure you notify your insurer. Keeping your insurer up to date on these additions will allow you to rest assured that you are covered in the event of an accident.
Having safety precautions in place may mitigate some costs. Such precautions can include:
A net around your trampoline.
A fire extinguisher in your home.
A secure pool fence.
Dogs You Own
Many pet owners have special and loving bonds with their furry friends. However, dogs can impact your home insurance rate. Each year, around five million people report being bitten by a dog.
Your dog may be on its best behavior for you, but there is still a risk. While home insurance covers dog bites, it may impact your rate.
If you have a canine friend at home, insurers will look at your dog's history. This history can include aggression and if they have bitten you or others before. They will also look at their breed. Some aggressive breeds such as Rottweilers, pit bulls, german shepherds, chow chows, great danes, and siberian huskies are considered more of a risk than others.
Businesses Based Out of Your Home
Some business owners choose to make their home their place of business as well. For example, a hairstylist may decide to turn their garage into a salon studio. If you have a home-based business, inform your insurer so they can help you take steps to protect your equipment, your investment, and even yourself. You may need additional personal property coverage or even business insurance.
Your Credit Score
The dreaded credit score – it will never stop following you around. Thankfully, insurance companies have their own formulas to determine your insurance credit score. However, if you have a low credit score, it is still likely to factor into your final rates.
Your current debt, types of credit you have, your debt payment history, if you have filed for bankruptcy, and more all factor into this formula. If you have a concern about your insurance credit score, talk to one of our agents today.
Your Claims History
Just like your credit score, your claims history follows you around as well. Insurance is there for a reason and is meant to be used if needed! However, if you have made insurance claims before, you are more likely to make claims again in the future, and insurers view that as a risk.
Homeowner's Marital Status
Usually, married couples file fewer claims than single people. Insurers tend to view married couples as more responsible and less likely to take risks. In the case of homeowners insurance coverages, your relationship status may have an impact.
The Deductible
One way to save money on your homeowners insurance monthly is to choose a rate with a higher deductible. This option may result in a cheaper monthly rate. However, if you need to file a claim and you can not afford your deductible, you will not be in a better spot in the long run.
Consider if you can realistically afford a higher deductible before choosing a policy with such. For some, a $1,000 deductible may be attainable, but this may be a significant burden for others.
The Coverage Amount
Some people like to have as much coverage as possible in order to be "fully prepared". But keep in mind that the more coverage you want, the higher the cost will be. You may be able to increase your maximums if you feel that a standard policy's maximums are too low to cover:
Your belongings.
The repair of your home in the event of an accident.
A place to stay while your home is repaired.
A lawsuit due to an incident that occurred on your property,
Keep in mind that this will cost more than a standard policy. However, if it gives you peace of mind and confidence that you are prepared for the worst, increasing your coverage may be a great option.
Why Choose Gebhardt Insurance Agency?
The best part about utilizing an independent insurance agency like ours is that we can shop around many homeowners insurance companies for a policy that best suits your unique needs and price point. Even better, we can shop for car insurance with multiple carriers and may even find you a home and auto bundle that saves you money.
There's no better homeowners insurance calculator than our agents at Gebhardt. Not only will we do the legwork for you, but we can accurately consider discounts for which you may be eligible. This level of accuracy is something that many online calculators cannot provide. For more information on our home insurance products and services, contact our agents today and get a free quote!