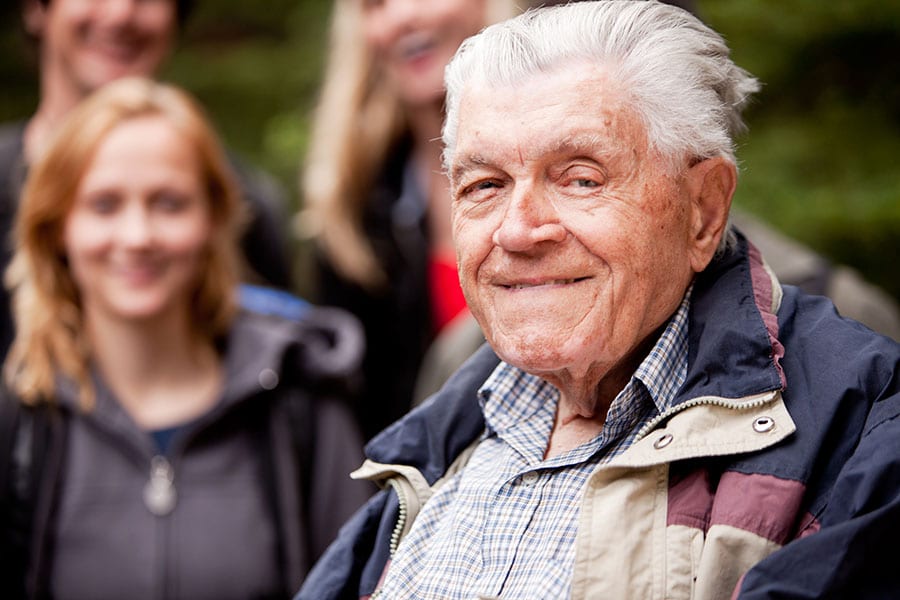 Turning 50 is a wonderful milestone and this time of life brings new adventures, challenges, and celebrations. You are now wiser, more respected, and still have much life to live without the stress of youthful inexperience. You are truly in your prime!
Part of taking advantage of this newfound freedom and aging gracefully includes making provisions for your belongings and loved ones in the event of your passing.
A recommended way to achieve this is by buying life insurance coverage. Now, you may have been told that having a life insurance plan is not available or necessary for people over 50. Perhaps your children are grown and have already attended college, your home and debts have been paid off, and you have a considerable amount of life savings. In that case, you may choose to opt-out of carrying life insurance.
But for those who still have young families, children in college, debts, or a spouse to care for after passing, life insurance is still necessary, even though you are over 50.
If you want peace of mind and reassurance of your loved ones' financial stability once you are gone, a life insurance policy may be a viable option for you. You have many options from which to choose your policy.
When shopping for life insurance quotes over the age of 50, there are several factors to consider:
Price
Naturally, aging means that you are getting closer to your life expectancy. Unfortunately, this means that insurers have less time to collect premium payments from you and an increased risk of paying out benefits as each year passes. Therefore, after turning 50, insurers pass this risk on to you in the form of higher premium payments, making life insurance more expensive.
Pricing increases do not only apply when purchasing new life insurance policies, though. They can also apply to existing policies. If you already have a life insurance policy, typical premiums will generally increase at age 50. Some policies may provide a guaranteed premium, while others have steadily increasing rates based on your age. All companies and policies are not the same, though. You can shop around to try and keep rates within a reasonable amount.
When turning 50, it is always advisable to look over your insurance policies. It may be an excellent opportunity to have an agent review your existing policy and compare it to a new policy's pricing. You may find that it is more cost-efficient to switch policies depending on current rates and your health.
Aging Considerations
Most life insurance policies require a medical exam to be conducted at the time of purchase, no matter your age. But for people over 50, the likelihood of having a preexisting health condition is increased. Therefore it may be beneficial to take advantage of policies that waive this medical exam and offer guaranteed acceptance. In many cases, the premium payments for this type of coverage are higher. However, if you know that you have a disqualifying condition, you can ensure you still have excellent life insurance coverage for the benefit of your loved ones.
Policy Type
When looking at types of life insurance, you have many options. Below, we will focus on two categories of basic choices:
Term Insurance:
Term insurance is available for a designated amount of time. You can generally purchase term insurance for 10, 20, or 30 years. Once the term has passed, the policy expires. If you outlive your policy, you must then forfeit the premiums you have paid, buy a new term policy at a much higher rate, or purchase a different type of insurance. Some companies might offer the option of converting a policy before expiration.
The benefit of carrying term life insurance is that the policy is guaranteed to provide a death benefit if the insured person dies during the policy period. This is an excellent way to ensure that your family is cared for if you experience a tragic accident or sickness at an early age.
The hope is that you never need to benefit from term coverage since the only way to receive payment is through the insured's death. Companies know that the risk of paying a death benefit is low for most. So to offset your costs, term insurance premiums are much less expensive than permanent insurance.
Permanent Insurance:
Permanent life insurance has several key differences from term life insurance and has many different variations available to purchase. The most notable difference is that permanent insurance lasts through your lifetime.
The two common types of permanent insurance are Whole Life coverage and Universal Life insurance. While similar in that they both have a guaranteed payout at the end of life and both have cash-value options, they differ in the amount that must be paid in premiums. Whole Life has a steady set amount that you must pay as long as you are living. In contrast, Universal Life has more flexibility in payment options. The interest of which is dependent on market conditions.
Because your insurance company will have to pay at the time of death, permanent life insurance premiums are much higher than term insurance. Permanent insurance may be a better option if you are looking for life insurance for a death benefit and a cash savings vehicle.
Your policy's cash value can be taken out as a loan while you are living, but keep in mind that doing this may directly impact your death benefit amount, depending on your policy. You can utilize this type of policy to help pay for your children's college or add to any other future cash need you see on the horizon. Permanent insurance can be used as a forced savings account to build financial strength for those who have trouble putting money aside and then used later when needed.
Permanent life insurance is an excellent option for those who need to guarantee financial stability for loved ones left behind. Many who have adult-dependent children or large estate tax payments often opt for permanent coverage.
Policy Benefits
Before purchasing life insurance, it is essential to assess your own needs to determine your policy's benefits.
If you do not have dependents, debts, or savings accumulated elsewhere, you may not need coverage. Or you may opt to carry coverage that only covers funeral expenses.
Life insurance may be a good fit for you if you have minor children, anyone that is financially dependent on you, a mortgage to pay off, or limited savings.
If you are a business owner, you may need to protect your business and employees. Can your business financially sustain itself without you? If not, you may need a life insurance policy to protect your investment. This protection is an essential consideration for you as a sole business owner or for any partners necessary to the business.
Other situations not mentioned here may apply to you. Still, the overall consideration is that being over the age of 50 does not mean that life insurance is not available or necessary to you.
Your Insurance Needs
The options for life insurance coverage can seem overwhelming and difficult to understand or select. There are many factors to consider. It is exceedingly important to look at your entire financial picture and your goals before selecting a life insurance policy.
The first step is to identify your goals for a life insurance policy and then work with an experienced agent to find the right policy to achieve those goals.
How close are you to your retirement goals?
Do you have people in your life that are financially dependent on you?
Do you need assistance with saving for the future?
How much can you realistically afford to pay in premiums?
These are all questions that you should consider and answer when selecting the policy that works for you.
At Gebhardt Insurance Group, we desire to connect you with the exact agent and policy that fits your needs. We are an independent insurance agency that represents many of the leading life insurance companies.
We are confident that we can provide answers to all of your life insurance questions. Our team is dedicated to ensuring that you find the right coverage for you and your family.
Contact our office today at (520) 836-3244 to begin your search for life insurance for 50 and over.