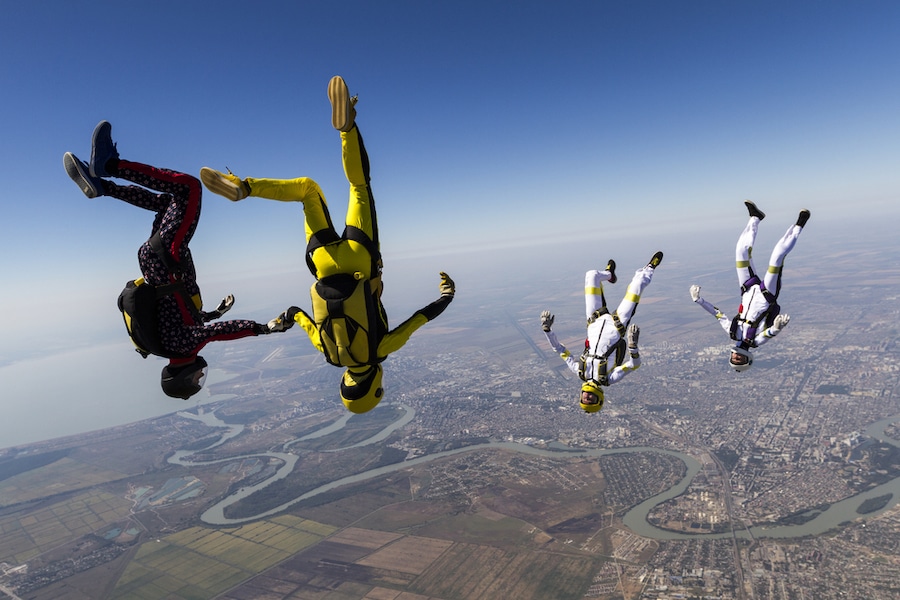 Any time family members depend on your livelihood and services for their daily needs, life insurance becomes an important part of your financial planning. In the event of your death, expected or otherwise, your policy coverage is the difference between your loved ones being financially protected or buried in grief and debt.
From this perspective, the decision to get life insurance seems rather simple. Unfortunately, many individuals delay getting coverage far longer than they should, creating an avoidable risk for those they love.
Below, we discuss the different types of life insurance you can purchase and the different life milestones that indicate it is time to enroll in a plan.
Types of Life Insurance
Life insurance is not a one-size-fits-all solution to financial security. Depending on your health and the stage you are at in life, some policies may hold more appeal than others.
Term Life Insurance
The simplest form of life insurance by far is a term policy. This is a bare-bones, no-strings-attached plan that offers a set term of coverage (30 years, for example) in exchange for a premium. If you pass away before this term is up, your spouse, family, or beneficiary will receive a death benefit— a sum of money paid on your passing to cover expenses, repay outstanding loans, and ensure the financial security of your loved ones.
Whole Life Insurance
Similar to term life insurance, "whole" policies also offer a death benefit in exchange for a premium. However, in comparison these premiums are far higher for the same amount in death benefit due to the different overall structure of these plans.
When purchasing whole life insurance, there is no term limit. So long as you pay your premium, you will have coverage for the remainder of your life.
Furthermore, "whole" policies have a cash value that earns a set interest rate over time. This is possible as part of your elevated premium cost goes to funding this value, essentially acting as a tax-deferred savings account that is attached to your policy.
Universal Life Insurance
Building on the policies above, we have Universal insurance. As the others, they function off the same premise but have slightly different policy structures.
For a universal policy, you have more control over your premium and death benefit by being allowed to alter these amounts at any time. Because your premium goes toward both the death benefit and the cash value of your plan, by lowering these thresholds you can readjust your premium to be far lower than before.
Here, the cash value also works a bit differently. Unlike whole plans which accrue interest at a fixed rate, Universal plans will accrue interest that fluctuates along with market pricing.
The above three policy types represent the most common life insurance options for most individuals, however, there are many more policies than what we have described here. With policies such as variable life insurance, variable universal insurance, simplified issue insurance, and even final expense insurance, individuals are recommended to speak with an insurance agent to pick the plan that meets their needs.
Knowing that such a variety of plans exists, it's time to look at some of the major life events that should have you considering life insurance.
When Life Insurance is a Necessity
Discussed previously, life insurance is a way to give financial security to those who rely on you for their daily quality of life. This includes having a large enough death benefit to cover expenses, outstanding loans, and potential funeral costs.
As you will see, many of these events are those which happen earlier in adulthood. This serves to debunk the rather harmful myth that life insurance is reserved for the elderly. Not only can life's unpredictability leave our loved ones in a challenging situation if we pass prematurely, it is universally cheaper to begin coverage when young and healthy.
Some telltale milestones are listed below:
1. You are married or own assets with a spouse
For most individuals sharing a life with their spouse, financial security rests in the balance of both partners shouldering some of the burden. Should one spouse die unexpectedly, this would create financial hardship in maintaining assets, repaying loans, and a host of other expenses normally shared between two earning individuals.
Here, it is recommended that your policy death benefit covers any existing balances on loans and other major expenses. This is especially true for private student loans, most of which are not dischargeable after death. If your death benefit fails to cover your outstanding loan amount, your partner will be responsible for paying the balance.
2. You are the breadwinner of your household
In single-income households or households where the lifestyle of one partner is largely dependent on the increase in earning capacity of the other, you will similarly want to buy a life insurance policy. In the case of your unexpected death, your benefit should help cover your personal finances and any outstanding loans such as those for vehicles and education.
For individuals in this situation, Term life insurance is a highly recommended policy type, given that your policy term limit will cover your working years.
3. You have minor children
As an addition to the above, you want to ensure that if you have children, you also have life insurance. This allows for your remaining spouse or guardian to meet the financial obligations left behind while still providing adequate financial support to your children's day-to-day life.
As with calculating the worth of a stay-at-home parent, you need to be honest and exact when calculating the costs of your children, potentially even adding expenses such as college tuition. This will help you arrive at a more accurate number for your ideal death benefit amount.
4. You are a stay at home parent
While the stigma of being a stay-at-home parent is lifting as the years go on, there is still some confusion as to how life insurance benefits as a spouse who does not earn an income in a traditional job.
The recommendation here is to compile the costs that would accumulate should you have to pay for the services this partner provides. This includes housekeeping, child care, meal preparation, school help, and more. According to Salary.com, the worth of a stay-at-home parent is upwards of 162,000 annually, giving more than enough reason to purchase insurance should something unexpected arise.
5. You Have disabled adult children or support aging parents
Similar to minor children, a disabled adult child or family elder often does not have the capacity to support themselves. As such, if you are a part of contributing to their daily expenses, getting insurance that can maintain that support in your absence is integral to their quality of life.
In these cases, life insurance can help cover their immediate needs, but it is also wise to speak with an estate planning attorney to ensure your family has secure, long-term care.
6. You own a business that employs other individuals
Similar to how a buy-sell agreement ensures a company has a plan of action should a business partner pass away, life insurance can provide an added benefit to the financial stability of the company when placed under the same circumstances.
Many small business owners fund their start-up process with a series of loans, some of which they use personal assets as collateral. Furthermore, their business is a reliable source of income for their employers. Because of these two factors, having a life insurance policy that can repay your loans and maintain employee payroll for a set period of time is integral to being a responsible business owner and planning ahead.
7. Your job is high risk
A high risk job means your chances of becoming fatally injured are far higher than normal. If you are in this category, life insurance is integral to the financial health of your family, even if your premiums reflect a higher price.
Shop Local: Insurance Agents in Casa Grande, AZ
The above instances are only a handful of examples where an individual may need life insurance. However, as a rule, if anyone depends on you financially, no matter your age, life insurance is heavily recommended. Even though it may be a challenging thought to engage with, it's the responsible decision to make.
At Gebhardt Insurance Group, we understand the different policies of several life insurance companies. As experts in the field, we can help you understand the various benefits and offers made by different plan providers, all in a way that is concise and simple, helping cut down on time, misunderstanding, and potential mistakes in coverage.
Ready to speak with an insurance experiment about the plan that's right for you? Give us at call at 520-836-3244.