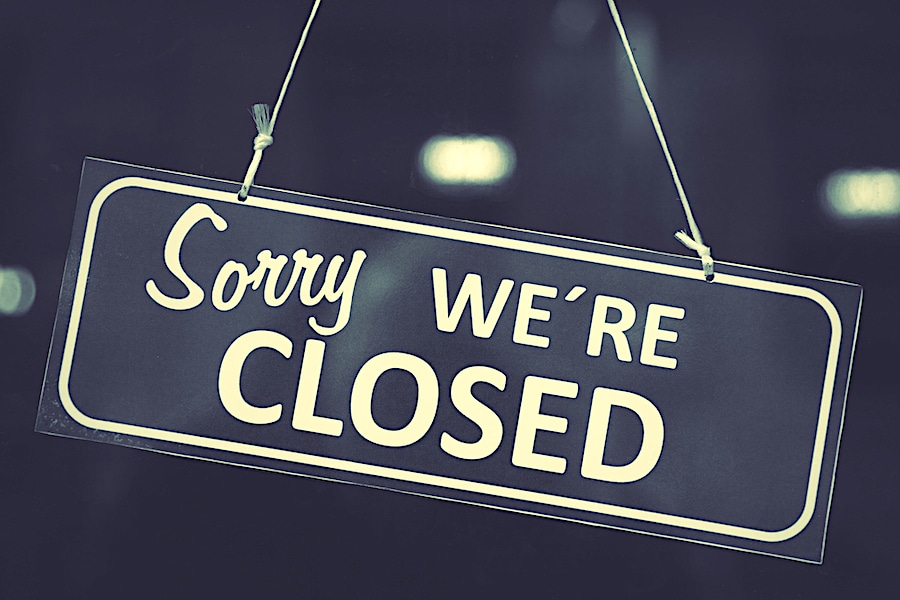 Business interruptions have swept the nation and the world as the coronavirus crisis continues. While states and countries tentatively reopen, businesses are left with the damages of months spent with closed doors, lower operating capacity, and reduced hours.
With the prospect of a second wave on the horizon and a need to help the small businesses currently suffering, determining how COVID-19 will ultimately impact business interruption insurance policies is of global importance.
What is Business Interruption Insurance?
BI insurance is a type of policy that seeks to provide support if there is physical loss or damage to a business. This damage would need to create enough distress that the business itself could no longer function, operate, or provide services normally. When these conditions are met, insurance coverage is triggered.
Unfortunately, in these unprecedented times, insured companies are finding that their policies, in large part, do not necessarily offer coverage from damages resulting from communicable diseases. This is because while there has been a marked decrease in business function, the requirement of physical property damage goes unmet.
This reality has created an increase in litigation as businesses try to receive compensation for truly unavoidable circumstances.
A Spike in Business Litigation
As the coronavirus pandemic develops, there is an increasingly complicated legal web enveloping the insurance industry.
In a study done by Lex Machina, insurance disputes and contract litigation are both on the rise. This indicates insurance claims are getting contested as are work contracts going unfulfilled and delayed in the aftermath of lockdown.
When looking at these cases, it becomes clear that the legal field is attempting to find exceptions to bring greater flexibility to rigid policy limitations.
To support their view, lawyers are becoming creative in what they determine as "property damage." This results in arguments claiming that if a sick customer were to utilize a service, they could potentially be contaminating the area. This contamination would result in the area being unsafe to visit, effectively "damaging" the property.
This is just one of many ways legal professionals are adapting their strategies to better serve businesses affected by COVID-19. Unfortunately, we will now know for quite some time if these efforts are truly effective.
How are Claims Being Handled?
After declarations of a States of Emergency and Shutdown Orders were implemented, many businesses were left without income. Unless business owners were in healthcare or directly part of the supply chain of distributing and selling essential goods, doors were closed due to COVID-19.
Unfortunately, due to the wording implemented in most politics, insurance companies have taken the stand that these types of losses are not included in insurance coverage.
Recall from the previous section that business interruption losses are those caused specifically by physical damage. This is the standard wording in most insurance policies. At this point in history, that places business and insurance companies alike in the midst of a heated debate.
For the insurance industry, covering losses from the virus would result in unprecedented payouts and financial destabilisation. For shops looking to receive compensation from mandated lockdowns, these business interruption claims are the lifeline that will keep many from closing their doors permanently.
Who is Affected Most?
Those industries affected most by COVID-19 are those which are non-essential and whose business income relies on a steady flow of customers. Particularly, the restaurant and hospitality industries were particularly affected.
Even once lockdown restrictions ended, these companies still suffer from extended damage as they are unable to work at full capacity for the indefinite future. Furthermore, as cases begin to spike, there is the omnipresent speculation of whether a second lockdown will be instituted, where it will occur, for how long, and to what effect.
Arizona Insurance Specialists
These are uncertain times for everyone, with business interruption coverage producing intense turmoil for smaller businesses of all types. This makes it dire that you have knowledgeable insurance personnel in your life who can help connect you with the best policies, policy resources, and understanding of your plan limitations.
At the Gebhardt Insurance Group, we offer a variety of coverage from a host of major insurance carriers with an experienced staff that can help you determine the coverage you need. We can help everyone from individuals looking for a basic health policy to families, persons with pre-existing conditions, and even those who are looking to purchase life insurance.
If you have any questions, give us a call at 520-836-3244 to get a quote and make an appointment to take the final steps in insuring your business.