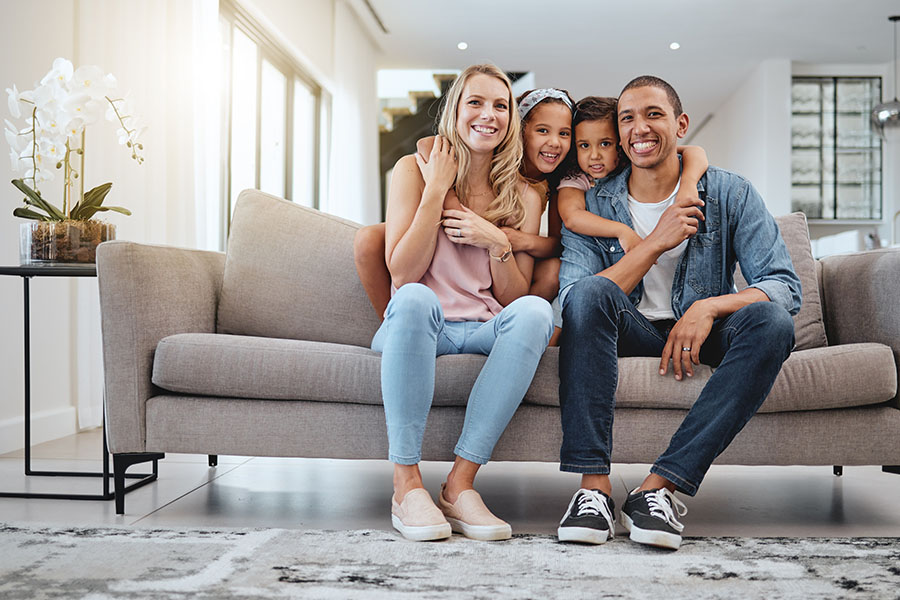 Owning a home comes with so many perks and benefits. Namely, building your own wealth rather than putting wealth in a landlord's pocket. But it also comes with more responsibility and frustration if problems arise. Therefore, one of the most important aspects of homeownership is ensuring that if damage or disaster occurs, you are not on your own to fix or replace the destruction. You can do this by carrying insurance.
You've bought a homeowners insurance policy with an insurance company. But are you positive that you have the correct policies in place to protect your belongings? Are you protected against all kinds of damage? These are essential questions to answer before disaster strikes. Let's take a look at how personal property coverage works.
Are Personal Property and Homeowners Insurance the same thing?
If you are a homeowner with dwelling coverage or if you are a renter with a landlord who has insurance, you likely think that your belongings are insured if something bad happens. But not all coverage is the same.
For homeowners, carrying a home insurance policy ensures that the structure of your house and the permanent fixtures are covered if certain perils occur. Typically, your homeowner's insurance coverage most likely includes a personal property policy that protects your personal belongings. In many cases, your personal belongings are also covered if they are outside of the home, such as in a vehicle or a vacation rental as well. But it is not wise to just assume this is the case. If your policy does not clearly state and explain the coverage of your belongings, then you should speak to your provider. You may need to purchase a separate personal property policy that covers your belongings inside the home.
For renters, your landlord's coverage or condo insurance covers the structure of the home and, potentially, the belongings that the landlord owns inside. Their policy does not cover your belongings inside the home. Therefore, you must carry renters insurance to ensure that your personal belongings and valuable items are insured. Many landlords will require proof of this coverage before signing a lease, but if not, it is your responsibility to acquire your own coverage. Additionally, if you are traveling, your renters' insurance may extend to your items that are outside of the home as well because this policy is about your belongings, not the house structure itself.
Types of Coverage
With homeowners insurance and personal property insurance, there are two different ways your items may be insured. The policy type you select will affect the cost of your monthly premiums. Your policy should expressly state the kind of coverage you've selected.
Replacement Cost Coverage
When selecting a replacement cost coverage policy, your personal property insurance covers the cost of replacing the item at the current price. This means that if the price of buying the item is now more expensive than the original price, or even if your current item is worn out and depreciated, your policy will cover the cost of a new one in full. This type of policy is better for you when filing a claim because you will not have to pay for any portion of replacement out of pocket, but it typically does mean you will pay a higher premium.
Actual Cash Value
If you choose an actual cash value policy, your monthly premiums may be lower, but you do run the risk of having to pay for a portion of a replacement. Actual cash value coverage accounts for depreciation which means that your insurance will pay for the covered loss at the price the item costs now. In this case, the item is covered, and you will recoup some of the cost, but if you intend to fix or replace the item, you may have to pay the difference out of pocket.
Personal Property Coverage Limits
Most personal property insurance policies have coverage limits to protect insurance companies from having to pay out high claims for high-value items. Your general policy will cover items up to a specified amount, which is usually determined by your deductible. It is essential to take a home inventory of all of your belongings to ensure that your policy limit is high enough to cover your general items. This includes electronics and appliances. It is wise to revisit your inventory periodically if you have made purchases and update your limits if necessary.
If you have more expensive or high-value items you would like to insure, your basic coverage most likely will not cover these items, and you may need to purchase additional policies.
Scheduled Personal Property Coverage
If you have items of particularly high value, then you should speak with your provider about adding a scheduled personal property endorsement to your policy. This endorsement specifically names the item being covered and the value it is appraised for. You may have to get a professional appraisal with certifications for specific items, such as artwork or jewelry, to prove their worth.
Most insurance coverage operates under a named peril policy, meaning that your items are only covered under specifically named incidents such as fire, lightning, windstorms, and more. With a scheduled endorsement, items may be covered for extended coverage, such as mold or wear and tear. Each company has different policies in place, though, so you should be thorough in researching and understanding your specific policy.
Does Your Home Insurance Cover Your Personal Property?
To answer the question of whether your home insurance includes personal property coverage, the answer is most likely yes. But it is not wise to assume your property is covered. You should be certain that your items are protected before an incident occurs. To be sure, it is best to work with experienced agents who understand insurance coverage.
At Gebhardt Insurance Group, our team knows insurance. Our experts are well-versed in insurance policies from national and local carriers and can help to find you a policy that meets all of your insurance needs. We are also available to assess your current policies. This enables us to explain your current coverage and find any gaps in your coverage that could leave you vulnerable if damage or disaster occurs.
Let us help you. Contact our team today to find out if your home insurance policy includes personal property coverage and to ensure that you are getting the best insurance quote available.