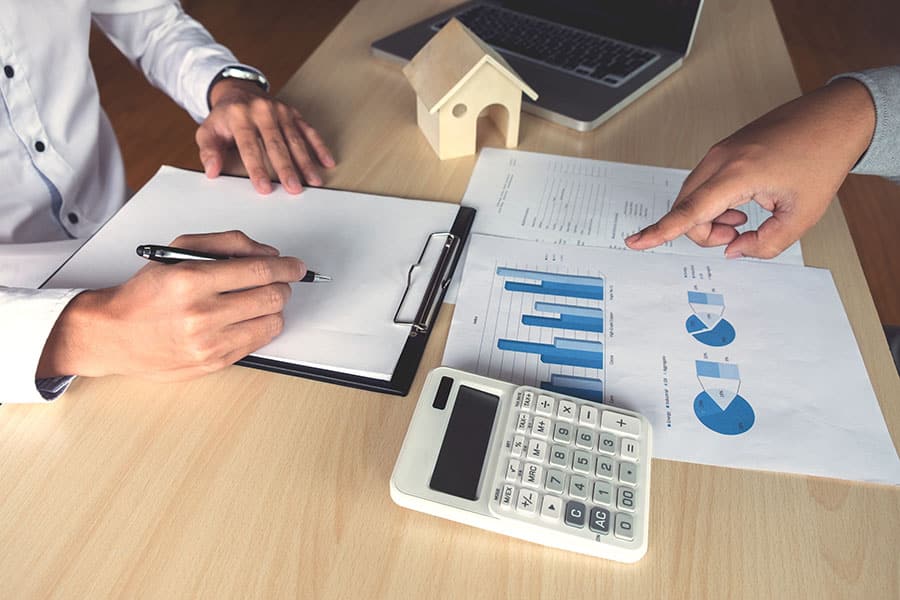 Living in America, we are taught that we can do, be, and accomplish anything we put our minds to if we work hard enough. The American Dream is something we strive to achieve. And for many, accomplishing the American Dream includes homeownership. Homeownership is a great investment and a great goal to strive for. But homeownership is not as easy as buying a piece of land and constructing a home to live in for the rest of your days. Homeownership takes effort and responsibility. Homes are not cheap, and if you are going to invest your hard-earned money into a piece of real estate, you need to take the necessary steps to ensure that your property is maintained, cared for, and insured in the awful event that something terrible happens.
Obtaining home insurance is one of the most important steps you can take as a homeowner. It is one of the easiest ways to ensure peace of mind, and it is typically not expensive, considering the value of what you receive if you must file a claim. There are many factors that can affect your home insurance rates, and in many cases, you can make choices to decrease your rates where possible. Here's a look at six factors that affect home insurance premiums.
Location
Where your home is located plays a significant factor in how much it costs to insure your home. Do you live in a zip code that has a high rate of crime? Or perhaps your geographic location has a high rate of natural disasters. In these cases, your insurance premiums may be higher than the average in order to account for the risk. But the opposite effect is also true. If you live in a quiet area with low crime and disaster rates, your insurance rates may be low. It is also typically the case that homes in rural areas see lower vandalism and theft rates than those in the city and therefore are less expensive to insure.
If you already own a home in a city or high crime area, though, you are not just out of luck. Some home insurance companies give discounts for installing home security systems and cameras. If you have not yet built or bought your home, it is wise to look up rates in different locations if you are concerned about high insurance rates.
Materials
The materials used to build your home play a role in how much your home will cost to insure. Is your home custom-built with unique features and craftsmanship, or was it a spec home built by a local home builder? The construction costs of these two types of homes vary greatly, and insurance companies will take the replacement cost of each into consideration when insuring your home.
Additionally, if you live in an older home that is outdated or worn, then the likelihood that it will need repairs is higher than if you live in a new home with new appliances, plumbing, and electrical work. On the flip side, sturdy old-school construction may prove itself to stand up to weather events better than new construction that has never been tested. Each insurance company has its own process for valuating the type of home you need to insure.
Hazards
Do you have any objects in or around your home that make insuring your property a higher risk for filing a liability claim? These contents may include swimming pools, floating docks, trampolines, treehouses, play structures, and more. Any object you have where someone could get hurt puts you and your insurance company at risk. Therefore, your insurance company may require that you pay a higher premium to counter that risk.
Sometimes, you may have to purchase an additional liability coverage policy. There is also a potential risk that your insurance company may not cover that item, such is often the case with trampolines. Therefore, you should call your insurer to confirm coverage before purchasing such items so that you know your coverage before an accident occurs.
Natural Disaster Potential
The United States covers such a vast geographical location that each state has varying likelihoods of different types of natural disasters. For instance, in Oklahoma, residents are at higher risk for tornado damage and therefore need to be concerned about coverage should a tornado occur. In Arizona, though, tornadoes are not as high of a concern as water damage during monsoon season. Additionally, you may live on or near a fault line that puts you at higher risk for earthquake damage.
Insurance companies know which areas are at high risk for each type of natural disaster and will therefore be able to inform you of your necessary coverages and the increases in cost due to risk. They also evaluate your homes distance from a fire hydrant or fire department and develop a special rating that determines the likelihood that your home can be saved quickly and salvaged in the event of a fire.
Coverage Selections
The types of coverage you wish to carry plays the most significant role in determining how much you will pay each month to carry homeowners insurance. Do you have a large home with luxurious features and valuable personal property? If so, you will probably want a higher amount of personal property coverage than a neighbor whose house is filled with thrifted finds.
Additionally, if you have valuable family heirloom pieces such as artwork or jewelry, you may wish to add additional floaters or endorsements to your policy to ensure that these items will be replaced in full if they should be stolen or damaged in your home.
Do you work from home? You may have electronics and business property that require extra insurance coverage as well. Your personal property is covered under your homeowner's insurance policy, but only up to the policy limit. Therefore, if you have expensive business equipment for work or if you run an at-home business, you may need to speak with your employer about their coverage policies if they own the equipment, or you may need to purchase extra coverage to ensure that the important equipment is covered.
Claim History
Last on our list for today, but certainly not least, is the likelihood that you will file a claim. One aspect that heavily affects this factor is your claim history. Has an insurance company had to pay out a large claim for you in the past already? If so, you could be considered a claim risk. Similarly, do you have a rough credit history when it comes to paying your premiums for insurance? In that case, you may need to search for an insurance company that has special scenarios for people who are high-risk clients.
Finding the Best Homeowners Insurance Rate in Arizona
Are you an Arizonan looking for the best homeowners insurance rate for your home? Our team at Gebhardt Insurance Group would love to help you find the right policy and coverage for your specific needs. We understand that it can be daunting to search through all the options available in Arizona. We also know that many companies are not straightforward with their prices and costs, which can be frustrating.
We are here to help you navigate the options and find the best choice. Our job is to shop around through over 40 local and national carriers until we find a deal that best suits you. Let us help you today by giving us a call.