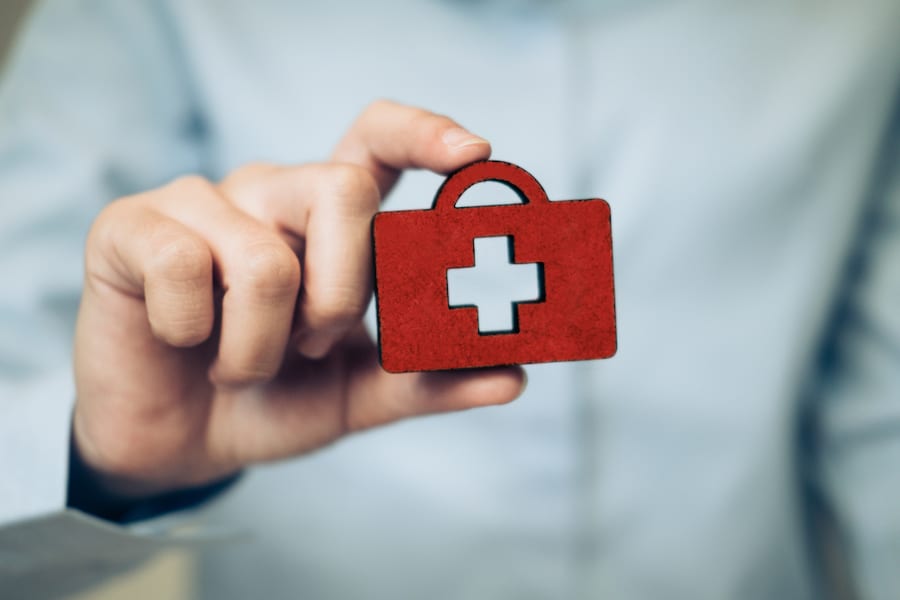 As we enter into another recession, US residents are searching for alternatives to employer-sponsored healthcare.
Why? With skyrocketing unemployment rates and an uncertain job market, short term plans (also known as "term health insurance plans"), may be the only affordable option to bridge the gap experienced in coverage.
Unfortunately, there is no easy way to find the short term plan that works for you. Each insurance provider has their own requirements, limitations regarding coverage, and plan details.
As such, the information below is a starting point to explain some of the most common routes insurance providers take when developing short term insurance plans, in addition to some of the unexpected consequences consumers face when failing to read the fine print.
What is Short Term Health Insurance?
Many major insurance companies offer plans that offer health insurance coverage. In the state of Arizona, these policies are offered up to 364 days at a time. This gives you the opportunity to re-enroll after your current plan has expired, or, simply end your coverage period and allow employer-sponsored benefits or Medicare to kick in.
As these plans are open for enrollment at any time (with some offering coverage as soon as the next day), they provide a flexible option to remain insured if you have missed the open enrollment period for the Affordable Care Act.
What Does Short Term Coverage Actually Cover?
Generally, these policies seek to provide coverage for individuals against major medical events such as unexpected illness or accidents. However, several policies also include provisions for prescription drugs, preventative care, and maternity care.
Pitfalls of Short-Term Plans
While these plans are flexible, inexpensive, and allow you to keep your current medical providers, they are riddled with unexpected problems.
They Are Often Not ACA Compliant
any short term health plans are not compliant with the Affordable Care Act (ACA) and therefore do not provide the "10 essential health benefits" designated by this program:
Hospitalization
Ambulatory services
Emergency services
Lad services
Mental Health and Substance Care
Rehabilitation
Prescription medicine
Maternity and Newborn Care
Pediatric services
Preventative and wellness care
As such, you are never guaranteed minimum essential coverage by short-term plans and can, in the future, find out that your policy covered far less than you originally expected.
You Might Face Balance Billing
The flexibility of short-term plans comes from the fact that they don't have a "network." Without a network, there is no set or established list of health care providers who you know will accept your insurance policy. As such, you might visit a doctor only to find out later that they do not accept your insurance, thus resulting in a medical bill that must be paid for mostly out of pocket.
No Coverage for Pre-Existing Conditions
One of the largest differences between short and long-term insurance plans is how they cover pre-existing conditions. Short-term plans are meant as a backup for medical problems that have not yet happened, they are not made to cover a condition you are already aware of.
Here, some insurance providers will trust your portrayal of your previous health conditions until you file a claim while others will not. In either case, verifying your health status requires an underwriting process in which up to 5 years of your past medical records can be used to determine your status. If they find you do, in fact, suffer from pre-existing conditions, this is grounds to deny you coverage.
Navigating Insurance Providers
As you may have gathered, insurers have a great deal of autonomy when it comes to what they offer as part of their temporary plans. Because of this, it is often necessary to check in with individual insurance providers to get information on what they cover. In the state of Arizona, the following providers are offering temporary coverage:
Blue Cross Blue Shield of Arizona (in partnership with IHC)
Everest Prime
Golden Rule (UnitedHealthcare)
Independence American Insurance Company
LifeShield
Madison National
National General
Philadelphia American Life Insurance
Standard Life
Companion Life
United Security Health and Casualty
While these are the current providers offering plans in Arizona, this information is subject to change. For the most up to date information, it's best to check in with the insurance providers themselves to see whether they are still offering coverage.
Some Insurance is Better Than No Insurance
When it comes to your health, having sub-par insurance for a period of time is almost always better than having no insurance at all. However, it's important to think in the long-term and start shopping for a plan that is sustainable enough to maintain on a regular basis.
At the Gebhardt Insurance Group, we offer a variety of coverage from a host of major insurance carriers with an experienced staff that can help you determine the coverage you need. We can help everyone from individuals looking for a basic health policy to families, persons with pre-existing conditions, and even those who are looking to purchase life insurance.
If you have any questions, give us a call at 520-836-3244 to get a quote and make an appointment to take the final steps in insuring your business.