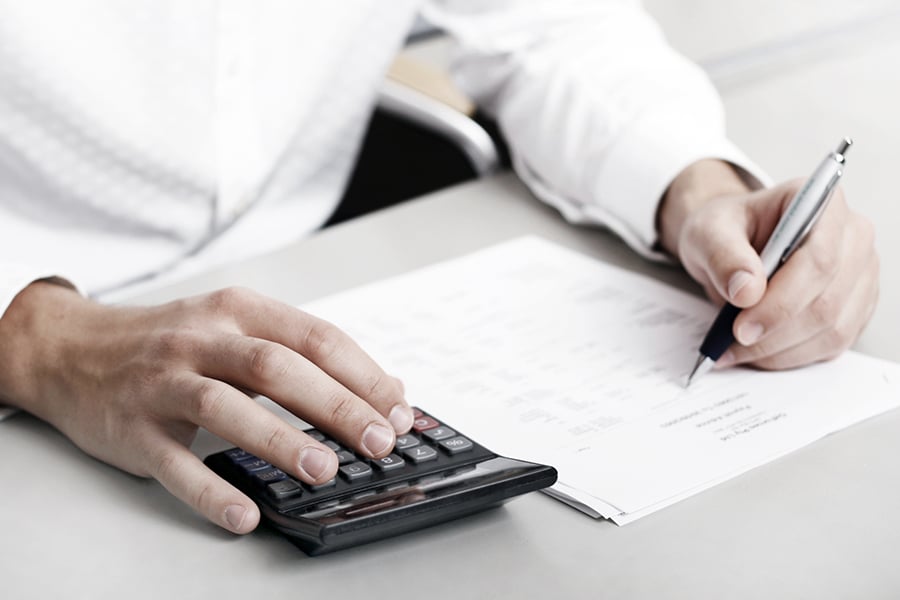 Arizona small businesses need to protect themselves, not only to keep their doors open but for the state's economy as well. There are 592,485 documented small businesses in Arizona. Without the proper insurance coverage, any number of these companies could go under in a flash.
Lawsuits over faulty products, bodily injury, and service discrepancies are common occurrences. Without general liability insurance, you can expect to pay out of pocket costs. The question you should ask yourself is, could your business survive?
Accidents happen and sometimes, at the worst possible time. As a small business owner, protecting your company also means protecting yourself and your investment. However, small business insurance costs are one of the primary concerns among business owners. Here's what you should know when considering a policy from an insurance company to protect your business.
Types Of Business Insurance
When deciding which insurance coverages you need, it's essential to understand the different types of commercial insurance policies available and what they cover. The following are some of the most common types of coverage available to businesses.
General Liability Insurance
Most companies choose to purchase general liability insurance because it acts as an umbrella, covering several types of claims, all of which can be extremely expensive. General liability insurance protects your business in the event of a bodily injury claim, property damage, and legal fees.
This type of coverage provides essential financial protection. If a customer slips and falls in your store, your insurance can cover their medical bills. It can also cover any costs incurred if they decide to sue you.
If your product or services hurt someone, you may be in for a legal battle. The biggest mistake you may make with this type of insurance is not purchasing enough.
Commercial Auto Insurance
If your business has any company-owned vehicles, commercial auto insurance is essential. The more vehicles owned by the company, the greater the risk you take by not having insurance. This type of insurance can protect you from accident liabilities. It's smart not to take any chances, especially if your employees are in the driver's seat.
Property Insurance
Just like homeowners insurance, commercial property insurance covers damage to your property due to vandalism, fire and storms. This coverage protects more than your building, but your equipment, computers, inventory, etc., as well. A fire that burns your warehouse to the ground with all of your stock inside could prevent your company from coming back from the incident if you're uninsured.
Professional Liability Insurance
Also known as E&O (errors and omissions) insurance, this type of coverage protects you in the event you are sued for advice that hurts someone. Legal fees are covered with this type of liability coverage.
Workers Compensation Insurance
State laws usually require this type of coverage. Workers comp protects you and your employees. Suppose you have an employee that is injured on the job and suffers lost wages or medical bills.
In that case, workers' compensation will cover their medical payments related to the incident. It will also pay their lost wages. Whether you, the employee, or another is at fault, this policy will provide financial protection.
Data Breach Coverage
If you have a business that handles personal or sensitive information, data breach coverage is essential. Data that is stolen, hacked, or lost can have negative implications for any company. It may even lead your clients not to trust you or utilize your services further. Having coverage in place can at least protect your business financially and from legal liability if there is a data breach.
Small Business Insurance Cost in AZ
The cost of small business insurance varies from company to company. Many factors may impact your annual premium. How much you spend may vary significantly from the other businesses around you.
The following are factors that influence the cost of commercial insurance. To receive a quick, personalized quote, contact our office.
The number of employees your company has
Equipment
Vehicles
The location of your business
The industry or profession of your business
The services you provide
Your claims history
The amount of coverage you select
How long you've been in business
Your business revenue
Any products you sell
Get A Quote
Our agency works with small businesses across Arizona to ensure that they are adequately covered in case disaster strikes. No matter what industry your business is a part of, we're ready to help you get the protection you need. Having proper protection will allow you to focus on what matters most: running your business!
We can help you identify what types of coverages are appropriate for you and create an insurance bundle if needed. Even better news, we give free quotes! Give us a call today at (520) 836-3244 to receive a free insurance quote. Our agents are happy to guide you through the process and answer any questions you may have.