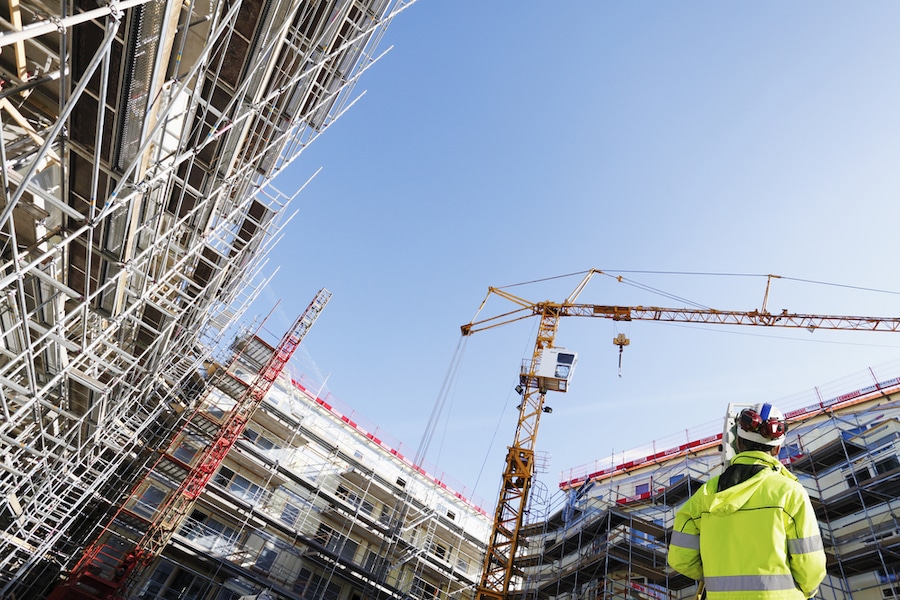 Workers' compensation insurance is a type of policy which compensates workers for injuries or illness caused by their job while simultaneously protecting employers from crippling liability and excessive litigation. As such, an injured employee has the option to either file for compensation of their injuries or sue their employer for negligence, intentional harm, or poor workplace safety.
These types of policies follow the "common law" of the state, meaning that which benefits are available and how the policies are enforced, depends entirely on existing state laws and court rulings.
Which Injuries Are Covered?
While Workers' Compensation laws vary by state, they all cover the same category of claim: employees who sustain work-related injuries while carrying out a duty specifically related to their job responsibilities.
What Benefits Are Available?
The benefits earned between a Worker' Compensation claim and a traditional lawsuit can be somewhat different, with lawsuits offering more flexibility in relation to damages, but also a higher risk of loss. Workers' Compensation however, was made for the narrow cause of providing aid to injured workers. As such, the damages you can claim through this type of insurance are straightforward and easy to prove with the correct documentation. Among them:
Lost Wages: Here, insurance compensates for wages missed after the injury until the employee is able to return to work.
Medical Expenses: Any medical expenses, including necessary treatments, medications, and tests, associated with the workplace injury.
Rehabilitation and Retraining: Covers the cost of any rehabilitation or vocational retraining needed for the employee to return to work or continue working.
Permanent Disability: any ongoing care costs associated or directly related to being injured on the job.
Death Benefits: In cases where the employee dies due to the injuries they sustained on the job, death benefits help covering costs such as funeral preparations for the affected family.
However, be aware that this is the full extent of the damages you can recover for in a workers' compensation case. Unlike a lawsuit, you are not allowed to file and claim damages for pain and suffering, or request punitive damages against your employer.
How Do I File a Claim?
In Workers' Compensation, it is the employee's responsibility to begin the claims process. This claim must further be filed within one year of sustaining your injuries or you will no longer be eligible for benefits.
The most important step to filing your claim is making sure you seek any necessary medical attention and report your injury to your employer as quickly as possible. If possible, document the time, date, the exact circumstances under which the injury occurred, in addition to the symptoms of your injury.
Next, you will fill out a Worker's Report of Injury form (resources here) and send these forms, by mail, to the Industrial Commision of Arizona. Filling this form will constitute filing a claim, and therefore fulfil your responsibility of fulfilling the claims process.
Finally, it is your employers responsibility to file a claim with the insurance company.
How Quickly Will I Receive Compensation?
If all the above steps are taken correctly, the insurance carrier has 21 days to respond to your claim. Depending on the type of care needed and the extent of your injuries, some benefits can be immediate and others will take longer to arrive.
Without taking the above steps as quickly as possible, it can result in a delay of processing your claim and potentially limit your employer's ability to complete an investigation. If this occurs, it could potentially put your claim in jeopardy, thus causing you to lose benefits.
Hiring and Insurance Expert
Workers compensation coverage varies by state. As such, it's important to speak with a local insurance agent to know which insurance companies can offer you the best policy based on what your state requires. At Gebhardt, we can put you in contact with an expert from Workers' Compensation Insurance in Arizona.
At the Gebhardt Insurance Group, we offer a variety of coverage from a host of major insurance carriers with an experienced staff that can help you determine the coverage you need. We can help everyone from individuals looking for a basic health policy to families, persons with pre-existing conditions, and even those who are looking to purchase life insurance.
If you have any questions, give us a call at 520-836-3244 to get a quote and make an appointment to take the final steps in insuring your business.