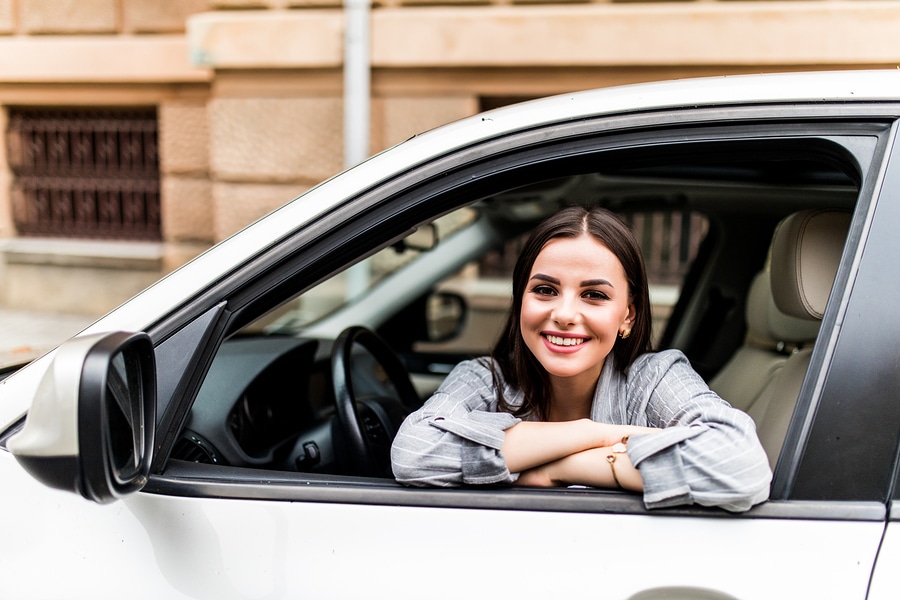 Why is shopping to compare car insurance quotes important? One key reason is that it must be maintained by all Arizona motorists, which now totals an estimated 5.1 million people. The state requires that all drivers carry the state minimum levels of automobile liability insurance. Coverage for bodily injury must be $15,000 per person and $30,000 total per accident. The coverage minimum that applies to property damage is $10,000. Two of the leading providers of automobile insurance in Arizona and nationally are State Farm and Progressive.
Arizona Costs of Auto Insurance
The state of Arizona is among the "middle of the pack" when it comes to the cost of car insurance coverage. The current annual policy premium in the state is $1,449. This places Arizona as the 22nd ranked state for the least costly insurance. It is actually just 1% lower than the national average rate.
Overview of Both Companies
The State Farm Mutual Automobile Insurance Company is the largest auto insurance company in the U.S. They have roughly 18% of the total market share nationally and have been a "household name" for years. The Progressive Automobile Insurance Company, based in Ohio, moved into the third position nationally in terms of market share—nearly 10%. They are well-known for their advertisements featuring "Flo" and for offering competitive rates and the rates of their competitors too.
State Farm Recently in Arizona
State Farm has a strong presence in Arizona's market. In 2019, they made headlines by implementing a 3% rate reduction in the state for roughly 700,000 motorists. This year, they purchased the naming rights for what was known as the University of Phoenix Stadium. This is the home of the NFL's Arizona Cardinals.
Progressive Recently in Arizona
Progressive is a car insurer that is still growing rapidly and is highly rated. This year, they announced plans to hire over 10,000 new employees across six U.S. cities. In Phoenix, they are adding roughly 375 new positions. These new positions include jobs in sales, customer support, and claims representation.
Existing Customer Feedback
State Farm customers were "least satisfied" with the perceived value of their car insurance. Progressive customers were most satisfied with the simplicity involved in filing a claim and the excellent customer service offered. The majority of customers were likely to renew their policy with Progressive. One demographic category that is different between the two is those with poor credit. Progressive was found to have nearly 10% lower rates in this category. Progressive has shown to be an innovator in the auto insurance market in many ways.
State Farm: Optional Types of Coverage
All automobile insurance companies offer basic forms of coverage. These include liability, comprehensive, collision, uninsured and underinsured motorist coverage. Some of the more unique forms of coverage offered by State Farm include:
Rideshare driver insurance: This is insurance coverage designed for professional drivers that contract with rideshare companies such as Uber and Lyft.
Car rental and travel expense coverage: If your vehicle is being repaired, your coverage will pay for a rental car. If involved in an accident more than 50 miles from home, travel expense coverage will pay for a hotel and meals.
Emergency road service: If your vehicle suddenly becomes disabled, this coverage ensures that help is on the way.
Progressive: Options Types of Coverage
Some of the more unique forms of coverage Progressive offers are as follows:
Loan or lease payoff: Coverage is sometimes referred to as "gap" insurance that applies If your vehicle is "totaled." This covers any difference between the value of the vehicle and any excess debt still owed.
Rental car reimbursement: Pays for rental car costs while your vehicle is being repaired.
Custom parts and equipment: Provides coverage for aftermarket or upgraded parts or accessories. Examples include custom wheels, additional audio equipment that was added, etc.
Deductible savings: For each policy period completed without a claim, you are credited with a reduction in your deductible. This is the initial "out of pocket" amount that the driver must pay for comprehensive or collision claims.
State Farm: Discounts
Drive Safe and Save: Customers receive initial and ongoing discounts based on how much you drive. When the vehicle is driven sparingly and operated safely, the ongoing discounts apply.
Driver training: Those under the age of 21 may complete certain driving safety courses.
Good student: Applicable to full-time students in high school or college under the age of 25.
Progressive: Car Insurance Discounts
Snapshot: The innovative Snapshot program discount averages roughly $130 annually and is usage based and rewards good drivers.
Sign online and online quote: These discounts range from 7-8%. They are very easy to obtain—just process your new policy online!
Continuous coverage: A "customer loyalty" program. Discounts may accrue as you continue to maintain a Progressive policy without interruption (gaps or cancellations).
Teen driver: Drivers under the age of 18 may qualify—the average discount varies.
Auto Insurance Agency in Casa Grande
The Gebhardt Insurance Group has been providing personal and affordable insurance products in Arizona for years. In the realm of car insurance, we offer insurance options from Progressive and several other leading carriers. We also are a source for insurance to cover your home, life, motorcycle, business, and more. Contact our local agents today for a quote at (520) 836-3244.