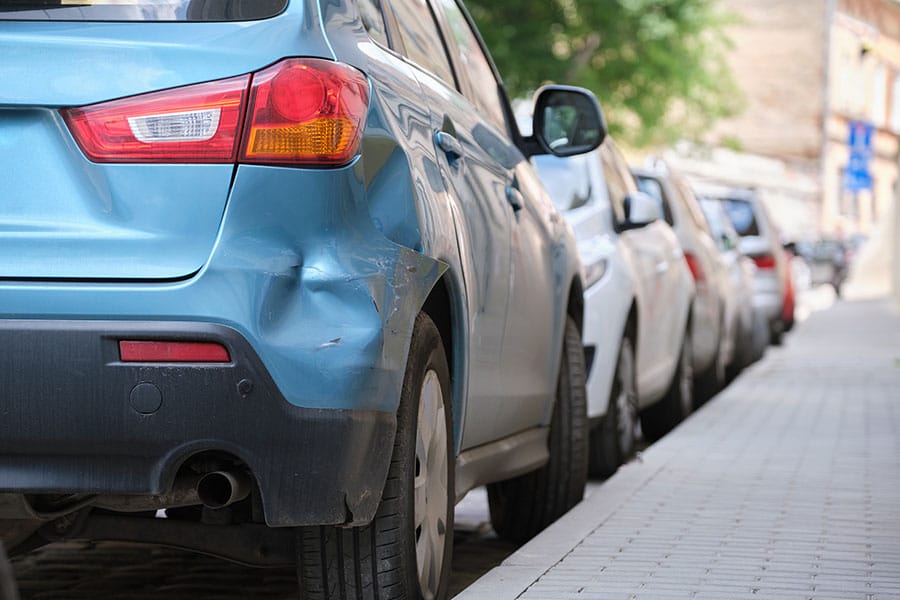 Minimum car insurance may be the cheapest coverage on the market, but does it offer enough protection? Your budget may restrict you from purchasing additional insurance and have to stick with the lowest price.
But that doesn't mean you'll get a car crash completely covered in an accident.
Taking the risk with minimum car insurance, it can be irritating when the state forces you to purchase unneeded protection.
No matter what situation you're in, understanding minimum coverage car insurance in Arizona can help. We want you to prepare in case of an auto accident and have peace of mind as you drive.
Minimum Car Insurance Requirements in Arizona
Some states don't have minimum auto insurance requirements, but Arizona is not one of them. It has laid out specific amounts of protection that every licensed driver must have.
No insurer can offer anything less than what Arizona deems as law. But if you don't have car insurance, take a look at the bare minimum to start with.
| | | |
| --- | --- | --- |
| Coverage Type | Montetary Limits | Benefits |
| Bodily Injury Liability | $25,000 per person & $50,000 per accident | Injuries of the other driver |
| Property Damage Liability | $15,000 | Property or car of the other driver |
Bodily Injury Liability Coverage
This car insurance protects you from paying for the other driver's expenses due to injury. If you're at-fault for the accident, the price for tending to the victim can be thousands of dollars.
And this doesn't even mention the legal fees you'll incur if the other person sues for economic and non-economic damages. These can include medical procedures, lost wages, funeral costs, and pain and suffering.
Bodily liability insurance is very useful to pay for damages that others experience in case of an accident.
Property Damage Liability Coverage
While bodily injury takes care of the driver, property damage liability coverage pays for the motor vehicle. It also covers property you damage in an at-fault accident, such as a fence or home.
You should purchase collision coverage to back your personal car. Otherwise, property damage won't cover it and you may not have a car if the crash is severe enough.
Consequences for Driving with No Insurance in Arizona
Even after understanding the minimum car insurance coverages in Arizona, you may still not feel you need them. They are unnecessary costs, even though you're a good driver.
Regardless, the state does not discriminate with auto laws, if you've never been in an accident or drive a safe vehicle. Everyone must abide by Arizona's legislation for their auto insurance policy.
We urge you to consider the consequences of not driving with car insurance, as they total more than the price of multiple insurance offenses. It is cheaper in the end to work with an experienced broker to find the cheapest policy rate.
| | | |
| --- | --- | --- |
| Number of Offenses | Monetary Fine | Other Consequences |
| 1st Offense | $500 | 3-month driver's license, license plate, and registrations suspection |
| 2nd Offense | $750 | 6-month driver's license, license plate, and registrations suspection |
| 3rd & Subsequent Offenses | $1,000 | 1-year driver's license, license plate, and registrations suspection |
Will minimum car coverage protect me in an accident?
Imagine you got in a horrible car wreck on the Phoenix interstate. Texting while driving, you sped up too fast and slammed into the mini-van in front of you, spiraling it into the center median. You screech on your brakes and find the person unconscious.
The ambulance arrives and delivers the victim to the hospital for a broken leg, generating a $100,000 medical bill. Then, an auto mechanic arrives to tow their car for repairs. They tell you it's nearly totaled and going to cost $40,000 to fix.
Your Arizona minimum coverage car coverage would leave you with $115,000 of debt. Bodily injury would pay out $15,000 and property damage would cover $10,000. But that would create an insurmountable bill you may never be able to pay.
Expert Insurance Advice for Coverage Limits
Most insurance experts recommend getting bodily insurance liability that equals the total amount of your assets. This is not a requirement in your state, but can help protect others with plenty of medical payment coverage.
That way, you won't have to pay for overwhelming someone else's medical expenses with your home or vehicle. Personal assets will have to pay without any credit options available for an $85,000 hospital bill.
Similarly, it is wise to raise property damage liability coverage amounts well over the minimum $10,000.
We've seen the average car prices far above that price and recommend at least $35,000 in coverage. Otherwise, you'd owe thousands on the opposing driver's vehicle without additional coverage or full coverage car insurance.
Get the Cheapest Comprehensive Car Coverage
Obtaining the lowest rate for a minimum car policy that Arizona requires is the best course of action. And adding on useful coverage, such as collision and comprehensive coverage, is cheaper than you may think.
Instead of getting fined hundreds by the state or paying out in a crash, we recommend looking into other options. They will cover your damages and give drivers in Arizona proof of insurance.
Our local car insurance brokers can compare up to 40+ carriers in an instant. Saving you the time and research, we create custom quotes tailed to what you need.
To get the cheapest car insurance in Casa Grande that fits your budget, give us a call at (520)-836-3244.