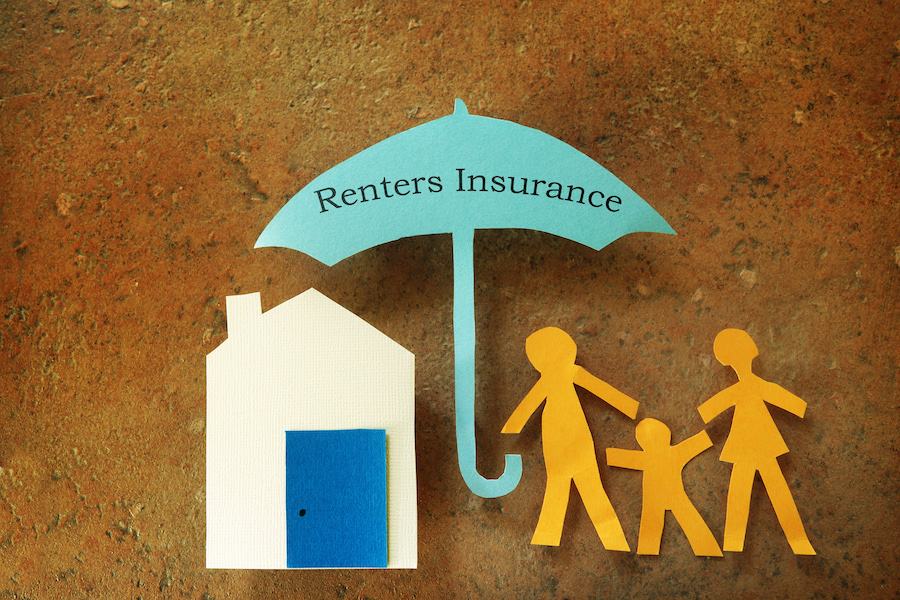 If you do not own a home, you are off the hook for purchasing homeowners insurance but that does not mean that you do not need to buy any insurance at all. No matter what your lifestyle or status, your belongings should be insured by a rental policy.
If you live in a rental home, then the landlord insures the home itself. That is, the building and appliances that come with the rental. But if there is an incident where your own personal property is damaged, such as furniture or electronics, then you will pay out of pocket to cover the damages. Therefore tenants choose to purchase renters insurance to help cover losses and replacement costs.
What is Renters Insurance?
A standard renters insurance policy covers your property in the case of damage or theft. It can also cover medical expenses and personal liability if an injury occurs at your place of residence. Carrying renters insurance is an affordable way to ensure that your hard earned money is safe in times of uncertainty. The Insurance Information Institute quotes that the average annual premium for renters insurance is around $200 per year, or $17 per month.
Is Renter's Insurance Required?
In many cases, landlords require renter insurance be carried by tenants. Your lease will signify this specification and you may be required to show proof of coverage. Rental coverage is not required by law but it is legal for a landlord to require coverage as part of a rental agreement.
What is Covered with Renter's Insurance?
Personal Belongings
Personal Property coverage extends to all of your personal property. This can include living items such as furniture and clothing or electronics such as televisions and laptops. This coverage applies whether the belongings were inside your home, vehicle, or another location with your person, such as on vacation. Many choose to forgo this coverage because they don't feel they have enough expensive items but the average 2 bedroom apartment is considered to have around $30,000 worth of property and even more for houses.
Personal Liability
Liability coverage is necessary to have in case of injury or incident on your property. Even if you do not tend to have visitors or high incident items such as trampolines, sudden accidents can happen due to slips or trips. This coverage not only covers medical expenses incurred but also covers fees brought on by a lawsuit. Common instances where renters liability coverage is used are in instances where a family pet bites a visitor or a visitor slips on a stairwell.
Loss of Use
In cases where your home may become uninhabitable for a season such as in the instance of fire, water, or smoke damage, renters insurance will not only replace damaged items but will also cover additional living expenses. This means that if you must live in a hotel or temporary rental while repairs are being made, renters insurance will typically cover rental and food costs of your temporary stay.
Coverage Add-Ons
There are instances where damage is not covered under an insurance policy such as with floods and earthquakes. With these instances it is important to purchase floaters or add-ons to your standard policy. These policies can also include specific expensive items such as jewelry, furs, collectors items such as baseball cards, and high price electronics.
It is important to note that many policies have limits on how much can be covered toward a specific type of item under a standard policy, such as: $2500 for electronics or $1500 for jewelry. Adding a high priced computer or an engagement ring as a personal article policy to your standing policy is a much more affordable option (dollars per month) than buying individual stand-alone policies for these items.
Where to Start
At Gebhardt Insurance Group, it is our goal to connect you with the insurance products and services that best suit you. In many cases, it is wise to bundle your renters insurance with your current carrier for auto or life insurance for a discount.
As Independent Insurance specialists, we can find you the best deal for all of your insurance needs. Call us today to begin the search for the best renters insurance policy for you!