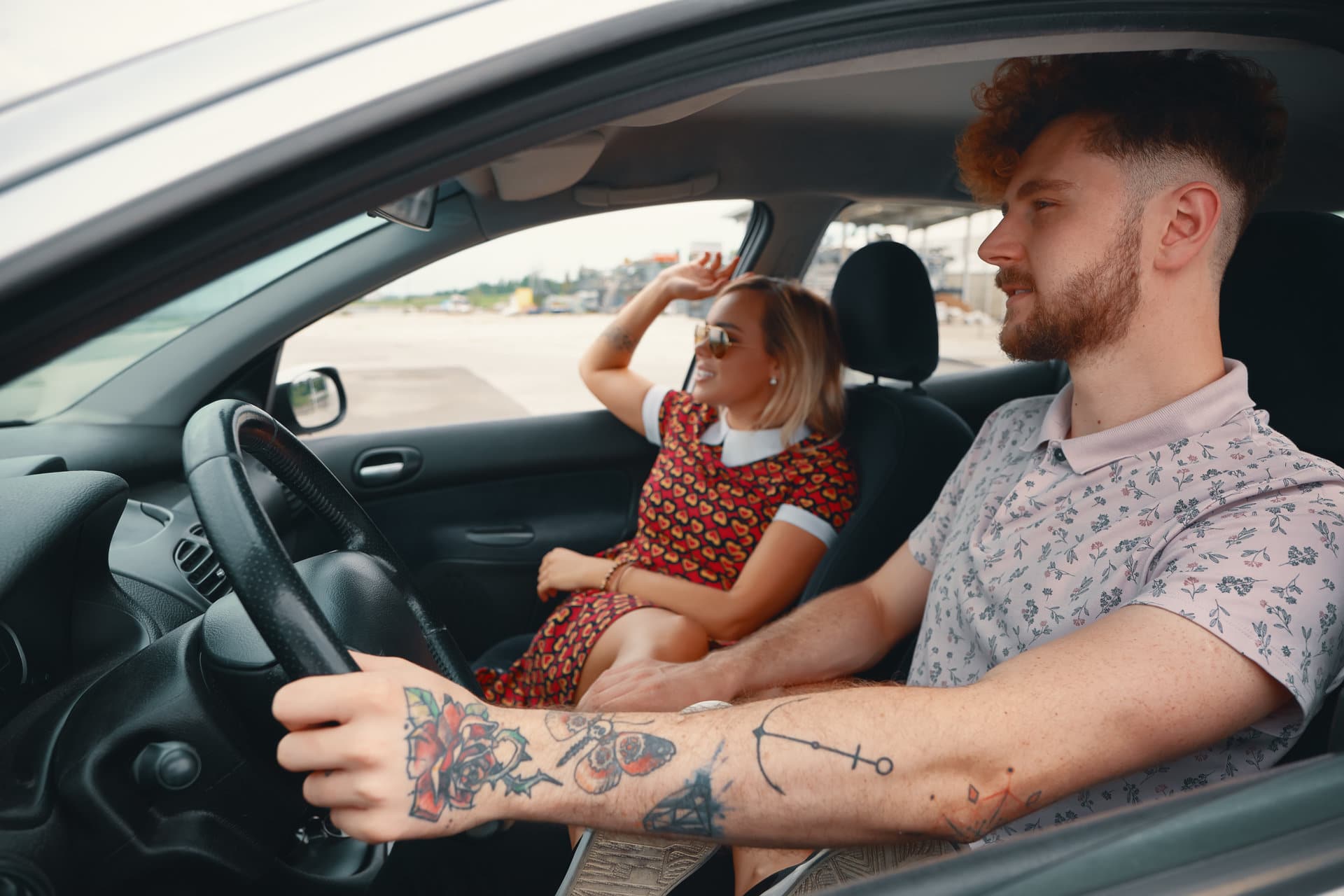 An Arizona Department of Transportation report shows that in 2017 there were 127,064 crashes with 919 fatalities and 37,823 injuries statewide. Compared to 2016, the total number of crashes was roughly the same (+.02%), but fatalities rose by approximately 5%. The economic impact of vehicle crashes is troubling. Injuries, fatalities and property damage in 2017 exceeded $6 billion in Maricopa County alone. Recent improvements in safety technology such as emergency braking and collision warning systems are expected to begin reducing these numbers. One often overlooked safety factor for drivers is how their posture and body positioning relates to crashes and crash severity.
Posture in Vehicles
Cars today have many adjustment options with even compact models having car seats that will better accommodate drivers of all sizes. Manufacturers work to improve ergonomics and generate good results in crash tests. Dr. Ginger E. Dorsey, who manages ergonomics for the USDA, explains that those with poor sitting posture over long periods of time create problems in their neck, shoulders, and arms, etc. This initial discomfort may lead to problems with chronic pain. Poor positioning will make people more susceptible to injuries in a car accident.
Seat Adjustability
The International Research Council on Biomechanics of Injury says many drivers are adjusting themselves into seating positions that may be dangerous in collisions. They explained the challenges of creating designs that allows you to adjust your seat for both comfort and "optimal occupant protection". Dan Ridgeway, a managing engineer with General Motors, describes this challenge as one that seeks a good balance. Driver expectations regarding seat adjustability and control settings have now risen considerably. Most consumers do not consider how their position (posture) may impact their safety in an accident.
Driver Visibility
Brian Moody from Autotrader says drivers need to take their time during test drives. You should be sure to find a comfortable position that allows for clear visibility. Some of the best practices related to this are as follows:
Adjust your mirrors so you can clearly see the traffic and road behind without having to strain your neck
You should be able to see the ground for at least 12 feet in front of the direction you are traveling
Drivers should be able to see a minimum of one car length to the right and at least a half car length to the left
You should always know exactly where your "blind spots" are located
Many drivers find some models do not allow safe rear visibility because of the design of the rear window and trunk
Back Positioning & Head Restraints
Your tailbone should rest near the back of the seat for proper posture and lumbar support. There are various back support cushions available in the market today or simply use a rolled up towel. There should be minimal pressure on the head and neck regions. The top of the headrest should be positioned near the ears. The headrest should remain in this neutral position to prevent a whiplash injury or other potentially harmful medical condition.
Steering Wheel
Another example of bad posture is being too close to the steering wheel. Maintain approximately 10 inches between the wheel and your chest. AAA now recommends placing your hands on the wheel at the "9 o'clock and 3 o'clock" positions instead of the "10 and 2". The wheel contains an airbag that may quickly deploy in a collision. This strong force can cause your hands to forcefully strike you.
Leg Positioning
Seat yourself so you can fully engage the pedals without discomfort. Drivers less than 5'6" tall may consider pedal extenders if the vehicle is not equipped with pedals that will adjust. Your legs should bend comfortably with the lower seat belt strap firmly positioned across the hips.
Auto Insurance in Casa Grande
Gebhardt insurance serves the entire state of Arizona. We understand the physical and emotional problems that a serious injury can create. We attend to everyone as if they are a personal family member and we do not treat you like you are just another number. We offer insurance quotes from over 40 carriers. To speak with a member of our experienced team contact the office at (520) 836-3244 today.