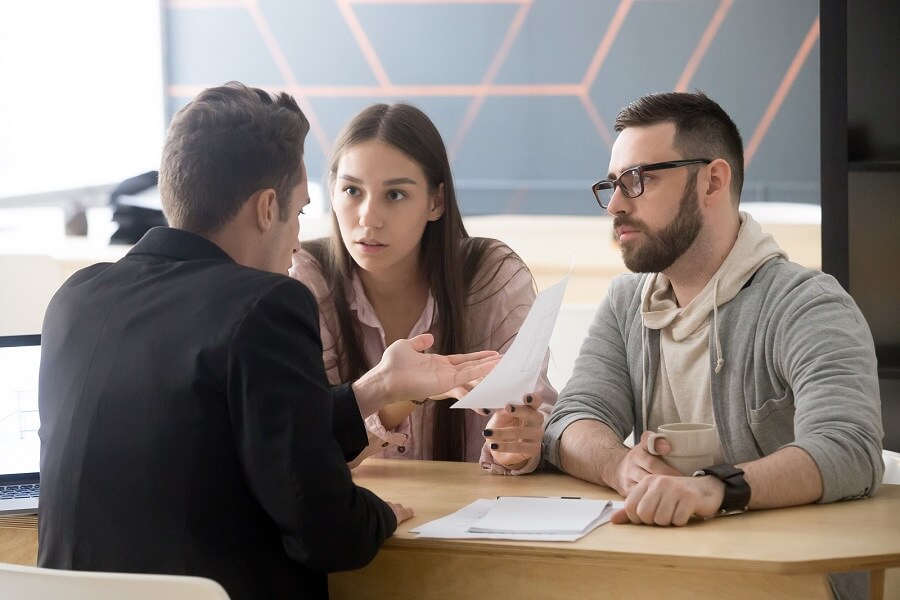 Most states give you up to two or three years to file a claim, but if you file even a few days after the statute of limitation has passed, your claim will be rejected. However, this doesn't mean the case must be resolved within that time frame. You just need to file the claim in two years for bodily damages and three for property damages. Fortunately, there are ways in which you can extend the time frame as well. If you want to find out more about how to file a car accident insurance claim, when you can file it, and in what cases the time frame can be extended, read on.
Filing a late claim
Let's assume you've been involved in a car accident and you have insurance but you had no idea who was responsible for the damages. Perhaps you were confused and there were no other witnesses.
If it takes 2-3 years for you to find out who was behind the personal or the property damages, and the timeframe in which you could file the claim has already passed, you are eligible to file a late claim. The only reason why the timeframe is about 2-3 years in normal situations is that after this time memories often fade and records might get lost, which makes the investigation hard to carry out.
Also, you have to keep in mind that you have to be at least 18 years old to file a claim. This means that if you were a minor when the car crush occurred, you can delay filing the papers as well. The rule of discovery is another way you can file a claim late in Arizona, for example. Let's say you discover you sustained personal injuries that weren't obvious right away. In this case, you can file the claim on the date you discovered you have health issues due to the accident, after consulting a doctor and getting a diagnosis.
Time limits with the insurance company
Arizona's laws are not the only ones you need to comply with when filing a claim. Insurance companies have their own time limits as well. When you do pick an insurance company, it's important to discuss these details and ask about what happens when you are involved in a car accident, what the minimum insurance requirements are, and so on. Each insurance company has its own time limits, and if you aren't sure what those are, you should file a claim as soon as possible. In come cases, filing a claim from home is possible too. For example, at Gebhardt you can file a claim online.
Minimum requirements for insurance
Before you worry about the time limit for filing, you have to make sure that it meets the mandatory minimum requirements.
You can't file a claim if you don't respect the law, and in Arizona your insurance should cover the following:
$15,000 personal injuries liability for one person
$30,000 personal injuries liability for two or more individuals
$10,000 property damage liability
In The Grand Canyon State, you have several options when it comes to collecting compensation after an accident occurs.
For example, you can:
Contact your insurance company and file a claim for personal or property damages
If you are the victim you can contact the driver who caused the damages and file car insurance claim on his/her insurance company
If you can't get a compensation from your insurance company or the company of the driver who is at fault, you may be able to file a lawsuit against either the insurance company or the driver
What to do before filing a claim
Often, victims of car crashes find themselves in the situation of being offered money right away to avoid reaching out to their insurance company. This situation typically occurs in minor car crashes, and since most car crashes are minor, many drivers believe that waiting for compensation and getting in touch with insurance companies is a hassle. The problem is that sometimes the driver who caused the damages might twist the truth later, especially if they speak with the police and you don't. Before you make any arrangements, you need to have a talk with the police and with your insurance agency. Otherwise, you risk being conned.
Another mistake many victims make is apologizing and admitting fault when only the police and the experts are the ones who should make this determination. Don't allow yourself to be manipulated by other drivers, especially when you are in shock and confused due to the collision.
Car crashes happen more often than you may think. Over 2 million people are injured or left with a disability following an accident in the United States. As a consequence, you have to make sure you don't have any car insurance problems that might prevent you from filing a claim on time and getting your compensation. Also, when picking an insurance company, make sure you ask questions about what it covers, the time limit for filing a claim, and what your rights are.