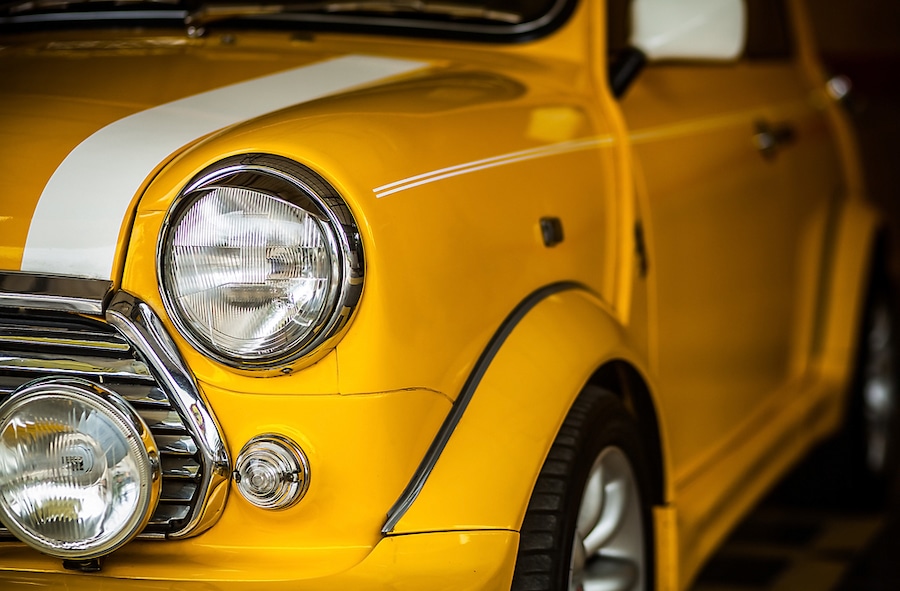 In 2017 in Arizona, there were over 127,000 vehicle accidents. Among these accidents, roughly 919 were fatal and over 37,000 injuries were incurred. These crashes caused approximately $10.7 billion in losses.
These figures show just how important having the correct auto insurance is for anyone out on the road— the risk of an accident always near. Unfortunately, this reality has caused some shifts in the insurance market, making car insurance costs increase as time goes on.
A report early in 2019 showed that drivers in Arizona saw a roughly 3% increase in auto insurance premiums. As a state that requires minimum coverage from all drivers, finding the right policies at affordable prices could have a significant impact on your personal finances.
It is important to note that these increases are happening across the board, with drivers experiencing an increase even if they have not received a speeding ticket, accident, or other moving violation.
With this reality ever present, it's more important now than ever to understand how to lower your car insurance and why your current plan might be so costly.
Minimum Requirements in Arizona
Arizona requires that all drivers maintain a "15/30/10" auto liability insurance policy. These policies indicate certain dollar amounts of coverage that are in $15,000, $30,000, and $10,000 dollar blocks.
Bodily Injury Liability: $15,000 per person / $30,000 per accident
Uninsured Motorist Coverage for Bodily Injury: $15,000 per person / $30,000 per accident (may be waived)
Underinsured Motorist Coverage for Bodily Injury: $15,000 per person / $30,000 per accident (may be waived)
Property Damage Liability: $10,000
These state required minimum coverage levels in Arizona also apply to personal golf carts, motorcycles, and mopeds.
Types of Automobile Coverage
Not all coverage types are the same. Some policies cover a greater or lesser extent of damage than others, thus changing the overall car insurance rates you pay as a driver. Generally, more coverage results in a higher expense.
While the right policy for you ultimately depends on your car, its age, and your driving records, most individuals opt for one of the policy types listed below.
Liability (Bodily Injury/Property Damage)
These forms of coverage are mandatory for all those operating a motor vehicle with the "15/30/10" minimum previously discussed. They apply exclusively when you are deemed as "at-fault" in an accident.
This type of insurance includes both Bodily Injury Insurance and Property Damage insurance.
Bodily Injury policies used to pay for costs such as medical expenses and lost wages for those injured. Property damage liability is used to repair or replace someone's vehicle or other physical damage caused.
Collision
Collision coverage is used to repair or replace damage that occurred to your vehicle. It applies whenever your vehicle strikes any moving or fixed object.
Collision coverage is most common on financed, leased, or rented vehicles as a way to protect the lender from loss. As such, the more expensive your vehicle, the more expensive the potential repairs and the more expensive the overall insurance premium.
Comprehensive (a.k.a. Full Coverage)
As the name suggests, comprehensive coverage policies cover miscellaneous damage caused from non-collision accidents. Types of covered events could be theft, fire, vandalism, and extreme weather.
Both collision and comprehensive coverage typically include a predetermined deductible amount ranging from $500-$1,000 dollars.
To lower your monthly auto insurance rates, you may increase the amount of your deductible. This offers added financial flexibility for policies that might otherwise be too costly.
Uninsured/Underinsured Motorist
This type of coverage may apply when you are involved in an accident with a "hit-and-run" driver or a collision with someone who does not comply with state-minimum coverage requirements. Underinsured coverage is used when the damages in an accident exceed the maximum limits of the at-fault driver's liability insurance. The minimum amount of coverage that may be offered by insurers is equal to the state's minimum liability requirement.
Other Factors in Car Insurance Cost
While the type of policy coverage you have likely has the largest impact on the overall cost of coverage, there are many other factors that ultimately contribute to your rate. These include whether or not you are a young driver, financial history, accident history, and even your location.
Cost of Vehicle and Deductible Amount
The value of the vehicle you are insuring is of obvious importance to insurance companies when issuing comprehensive and collision policies. The replacement cost of many of today's newer vehicles is sizable. In most cases, your premium will decrease as your deductible amount increases. For example, you may notice that changing your deductible from $500 to $1000 results in considerable savings.
Demographics
Your age plays a major role in the amount of your policy premium as represented by the following chart.
| | | | | | | | | |
| --- | --- | --- | --- | --- | --- | --- | --- | --- |
| Teenager | | 25-Years-Old | | 30-Years-Old | | 45-Years Old | | 60-Years-Old |
| $344.78 | | $111.89 | | $100.44 | | $95.78 | | $91.44 |
Teenagers are viewed by insurers as being higher-risk motorists. This is because of their lack of driving experience and also their tendency to demonstrate risky behavior.
Driving Record and Claims History
A car insurance company will typically place great emphasis on your history of traffic violations and filed insurance claims. The Comprehensive Loss Underwriting Exchange (C.L.U.E) is a database that shows any claims that a driver has filed with their insurance company for the prior seven-year period.
Location
Your zip-code has a larger impact on insurance premiums than many understand. While initially this seems unfair, the raised cost seen in urban location is grounded in the increased liabilities in those areas. Cars in an urban environment, even those that don't get much road-time, have a higher likelihood of being involved in an accident or experiencing theft. Because of this liability, insurance companies must charge for the added risk.
The same is true for your overall location— the state in which you live.
The following analysis is based on "full coverage" for a 40-year-old male with policy limits of 100/300/50 ($100,000 for injury liability per person, $300,000 for all people injured, and $50,000 for property damage). The policy has a $500 deductible for collision and comprehensive coverage. The driver has a clean driving record and satisfactory credit score.
| | | | | | | |
| --- | --- | --- | --- | --- | --- | --- |
| | | | Average | | | National Rank |
| New Mexico | | | $1,382 | | | # 27 |
| Arizona | | | $1,449 | | | # 22 |
| National Average | | | $1,457 | | | – |
| Nevada | | | $1,525 | | | # 19 |
| Colorado | | | $1,761 | | | # 12 |
| California | | | $1,846 | | | # 6 |
As you see, it's easy to pick out which states represent a higher accident liability to insurers than others. For Arizona residents specifically, this shows we are ranking just under the average national cost.
How To Ensure Your Rate is Lower
The final step after reading all the above is determining whether the policy you find is as cost effective as possible. There are several resources and manners with which you can do this, both through state-level departments and through practical matters like bundling policies.
Arizona Department of Insurance (ADOI)
The ADOI encourages competition among insurance companies. When shopping for insurance, use this resource to compare key variables across different policies. This includes the limits of coverage and the deductible amounts—when applicable. While you want a good price, choosing the cheapest car insurance is not advisable if it does not cover your needs.
Multi-Policy Reductions
Multi-policy discounts are often available when "bundling" different types of insurance from the same company. This means that if you take out an auto insurance policy with State Farm, you also use them to insure your home, your boat, and your RV. By getting all your policies with a single company, the cost of insuring each individual asset decreases.
Demographic Discounts
Finally, most companies offer discounts based on certain key demographic markers such as age, profession, or behavioral categories. These include discounts for having good credit, being a good student, being a senior, or being part of the military. If you fall into more than one category, these smaller benefits can quickly add up, making even higher coverage plans more affordable.
Casa Grande Insurance Agents
Finding the right car insurance in Arizona can be challenging due to the overwhelming number of choices on the market today. For this reason, it's recommended that you use an independent insurance agent to help navigate the market and find the best policy for your needs.
At the Gebhardt Insurance Group, we offer a variety of coverage from a host of major insurance carriers with an experienced staff that can help you determine the coverage you need. We can help everyone from individuals looking for a basic health policy to families, persons with pre-existing conditions, and even those who are looking to purchase life insurance.
If you have any questions, give us a call at 520-836-3244 to get a quote and make an appointment to take the final steps in insuring your business.