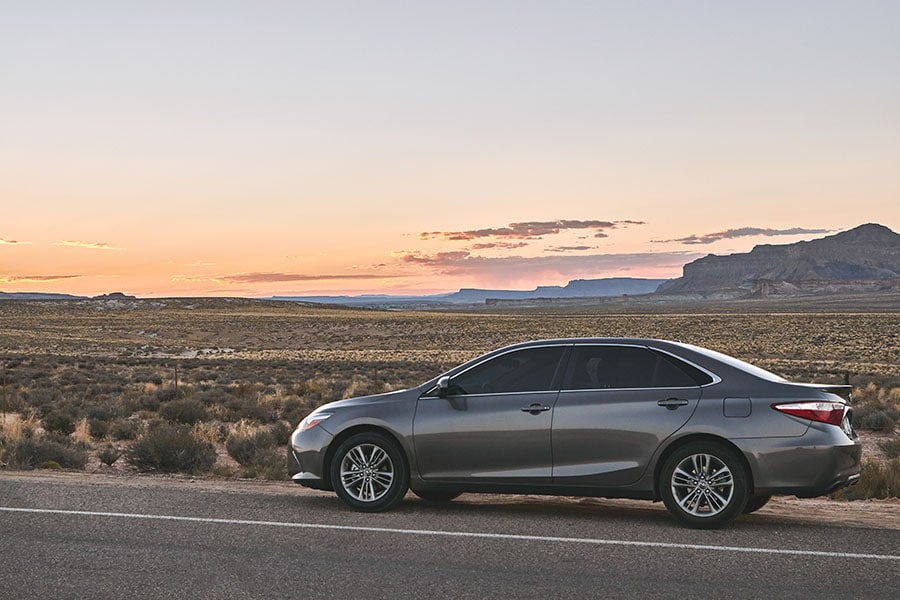 It is a careful balance to choose the right auto insurance policy that meets your needs and fits within your budget. You must obtain the legally required minimum coverage levels, but they stop short if your family is injured in a car crash.
But you cannot have full peace of mind without protection for your vehicle, passengers, and property. They can sustain significant damage and will not receive financial compensation if you don't buy additional coverage.
You have to decide whether to prioritize low premiums or a low deductible (the amount you pay before the coverage kicks in). And you have to choose the types of expenses and situations your policy will cover.
There are many types of coverage that you can include in your auto insurance policy. Some of these are optional coverages and some are mandatory. You can review them to get a better idea of how much car insurance you need.
Below we will go through the different types of car insurance.
Liability Coverage
While there are many optional coverages, liability insurance is required across the United States.
Liability insurance covers damage to others in car accidents where it is determined that you are at fault. There are two major types of liability insurance: property and medical.
In Arizona, there are mandatory minimum coverage levels for both of these:
$25,000 in bodily injury liability for one person or $50,000 for multiple people
$15,000 in property damage liability
These two numbers are the baseline of any Arizona auto insurance policy. If you utilize the minimums, you would need to pay out of pocket for any medical expenses or repair costs above those thresholds.
The state can suspend your vehicle registration and even your driver's license without this coverage.
Collision Coverage
Regardless of who is the at-fault driver, collision insurance pays for your medical bills and to repair or replace your vehicle. Collision coverage would protect you if you crash into another vehicle or hit a stationary object.
Your insurer will provide a check for the vehicle's value if you total it (which means that repair costs are more than the vehicle's worth). Check with your agent or broker to see the policy details and up to what amount the plan will cover.
Leased or financed vehicles often require this type of insurance.
If you know you cannot afford to repair or replace the vehicle, you should purchase collision coverage.
Comprehensive Coverage
While collision coverage protects you in the event of a crash, comprehensive coverage pays for damage to your vehicle in other situations, including natural disasters.
Fire, theft, and severe weather events are a few of the most common situations that comprehensive auto insurance covers.
Comprehensive insurance is optional, but the company will likely require it in the policy if you leased or financed the car.
Uninsured Motorist Coverage
A common type of auto insurance is uninsured or underinsured coverage. This goes into effect if someone else causes an accident with you.
They either don't have any insurance to pay for the damage or don't hold sufficient coverage to pay for all your expenses.
Even though driving without insurance is illegal, many drivers still do. And many other drivers only have the minimum liability coverage levels.
With that in mind, uninsured and underinsured coverage provides an extra level of protection in accidents where you are not at fault.
Medical Payments Coverage
Another common insurance type is medical payments coverage. In short, this coverage protects you, your passengers, and even family members that were driving the vehicle involved in an accident.
The coverage applies regardless of who the officer determines to be at-fault in the incident.
You can cover medical expenses resulting from an accident with these reimbursable funds. They also cover copays and deductibles of other insurance policies, such as health insurance.
Other Insurance Types
Most insurance companies offer the five coverage types listed above, but those are not the only protections. Below are a few other coverages you may want to consider for your auto insurance policy.
Rental Reimbursement
If you must obtain a rental car or pay for public transportation after filing an insurance claim, rental reimbursement coverage pays for those expenses. This coverage applies while a mechanic repairs your car after an insurance case.
This is helpful for people or families with only one vehicle.
Gap Insurance
Vehicles depreciate over time, and much of that decrease happens the moment you drive one off the car lot.
Auto insurance companies only pay for the vehicle's actual cash value if a car is totaled, which means it's possible for a cash payment to be less than what you owe on the car's lease.
Gap insurance makes up the difference between the balance of your loan and the car is actually worth.
Emergency Roadside Assistance
With emergency roadside assistance, you can receive reimbursement when you call for help if you get a flat tire, run out of gas, or need a tow. This offers peace of mind in the event that you find yourself in any of these situations, which often involve other expenses.
Choosing the Right Auto Insurance Coverage
Every auto insurance policy is different. There are various fixed factors that determine a policy's price, including the vehicle's value and the age, gender, and driving record of the vehicle owner.
It's crucial to understand the different types of auto insurance coverage so you can protect the people and property you care about. While Arizona requires minimum coverage at a low cost, you can still find additional coverage for cheap.
Our team understands every insurance policy is different, and we help you find the plan that works for your needs and budget. As independent insurance specialists, we compare with dozens of insurance carriers and find policies so you don't have to do the work.
Get a free quote for personalized auto insurance today.