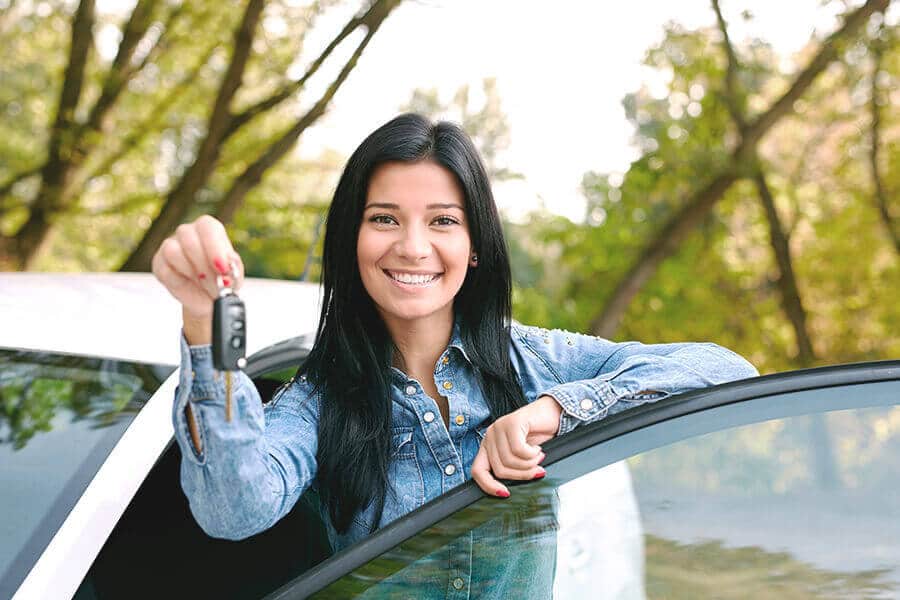 In 2013, young people ages 15-19 represented only 7% of the U.S. population. However, they accounted for "11% ($10 billion) of the total costs of motor vehicle injuries". It's no secret that insurance companies view young drivers as high risk. Insurance companies base their premiums on the likelihood that they will have to pay out on a claim or accident. Young drivers face higher premiums as a result. A young, newly licensed driver can expect to pay a substantial premium for auto insurance compared to their older, more experienced counterparts. The good news is that there are strategies that can be used to defray the expense of insuring a young driver. Besides of having an auto insurance, young drivers should also learn how to drive safely.
Add a newly licensed driver to the family policy. Young drivers may be in a position to purchase their own insurance policy but this is usually not the most cost effective route. By adding a new driver to an existing family policy you may qualify for additional discounts such as multiple vehicle discounts and loyalty discounts for policies that are longstanding. An insurer does not want to lose your business and if you are an existing client with multiple policies and a long history with the company, they may offer you a lower rate for a younger driver.
Complete a professional driving class. If you are a new driver and hope to get the lowest rates possible, you will need to bring down your risk in the eyes of the insurance companies. A professional driving or safety class can help you do just that. The more you practice under the supervision of an instructor, the less likely you are to be in an accident. Insurance companies place different values on different strategies so do your research in advance and see if the companies you are considering offer discounts for these types of classes. Here are 6 ways on how to bring down your car insurance down.
Demonstrate safe driving and be patient. The primary reason that older drivers receive better rates is that they are more experienced and statistically less likely to file claims due to accidents. As a young driver, think about your insurance rates similar to your credit. You need to build your driving record over time. If you can patiently practice good driving habits and avoid accidents, tickets and citations you may be rewarded with lower premiums.
Sign a safety contract. Some insurer's will reward you financially for your written commitment to safe driving habits. This can include promising to drive responsibly, abstaining from drinking and driving and refraining from texting or using the phone while driving. Safety contracts and their terms can vary as well as how an insurance company may value them. Researching various insurance companies or working with an experienced agent can help you determine which insurers will offer a discount for a safety contract and what the contract should contain. Aside from the insurance benefits, a safety contract is a good idea to clearly lay out safe driving expectations.
Bundle your policies. Insurance companies don't want your young driver's policy; they want your young driver's policy, your homeowner's policy, your parent's policy, your business insurance, etc. Bundling policies allows an insurance company to keep as much of your business as possible and gives you pricing discounts as a result. Bundling is also a convenient way of dealing with one company for all of your insurance needs. This could mean one bill on one set date every month or year instead of multiple bills from an array of companies throughout the year. Bundling simplifies your life and makes your insurance rates more affordable.
Purchase a car with up-to-date safety features. Young drivers are viewed as high risk, but high tech safety features can help lower the likelihood of an accident and ensuing claims. Features such as anti-lock brakes, airbags, stability control, collision avoidance systems and lane departure warning systems can all help make a vehicle and its driver safer. Anti-lock brakes help a vehicle maintain traction on the roadway while airbags can minimize physical injuries in the event of an accident. Stability control systems help prevent the vehicle from skidding or rolling over. Collision avoidance systems can use a variety of technology such as radar and cameras to detect hazards and potential collisions. These systems can either alert the driver to the danger or autonomously correct to avoid an accident. Safety features can greatly lower the risk of accidents and claims.
Get good grades. Responsible students may translate to responsible drivers. If you truly want to lower your insurance rate, hit the books and get the best grades possible. Good student discount amounts and requirements may vary by insurer but many offer this discount opportunity.
Insurance companies want to mitigate their risk. The best way to prove you are a low risk driver, despite your young age and lack of driving experience, is to be responsible in other aspects of your life. Use the tips above to beat the odds and get the lowest premiums. If you are a new driver that needs help getting the best insurance policy possible, contact Gebhardt Insurance. As an independent agency we work with many different insurance companies to get the coverage you need for a price you can afford.