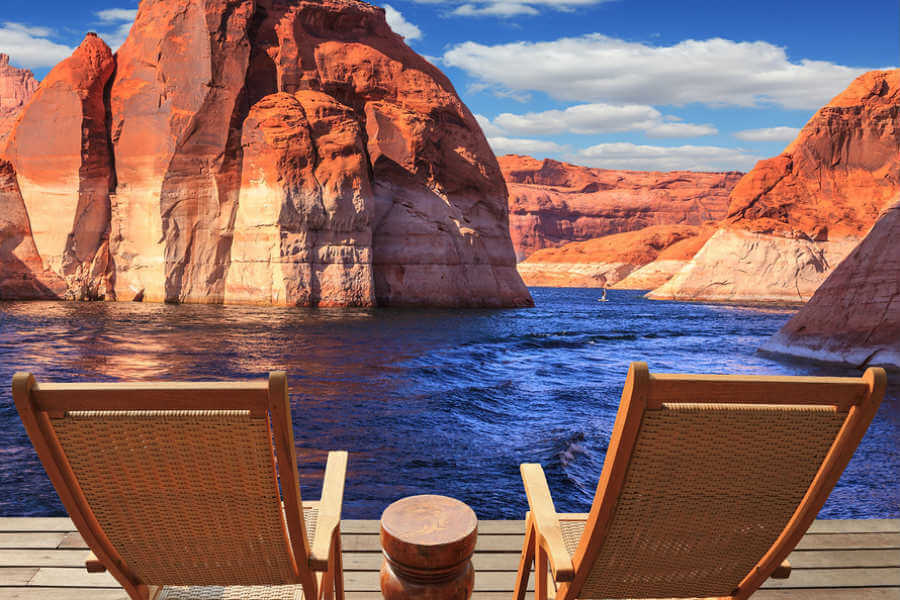 Arizona is home to stunning and relaxing mobile home parks. It would be great to spend some time and relax in these mobile homes or stay there after retirement. Of the many mobile home parks in the state, we have chosen five. The following are the best Arizona mobile home parks you would love to stay and live in.
The Best Mobile Home Park in Flagstaff
Are you looking for a second or new home in Flagstaff, Arizona? Do you want to stay in a nice, warm and peaceful neighborhood temporarily or permanently? Consider checking out this mobile home park in the area: Greenlaw Mobile Home Park is a safe, quiet and relaxing community in Flagstaff. It has all the basic amenities you can ask for in an Arizona mobile home park. Its custom-built homes are perfect for both retirees and seniors. You also get to enjoy their many amenities and facilities. A perfect place to start the next chapter of your life.
Prescott's Finest Mobile Home Park
Pine Lakes is one of the best private communities in Arizona. Located near the beautiful Prescott National Forest, this mobile home park is surrounded by stunning views and natural wonders, which make it perfect for both serene living and exciting adventure. It's a perfect package! The homes are relaxing and in tune with nature, with great amenities perfect for recreation, events and socializing. They are custom-built and energy-efficient. What more can you ask for?
The location of this private community is perfect. You get to live in a peaceful, nature-surrounded place, with the city just five miles away. It's perfect for both as a retirement place or a second home. Whether you live here alone, with your partner, or with your whole family, you will never go wrong with Pine Lakes.
A Superb Mobile Home Park in Tucson
If you are looking for a mobile home park in Tucson that feels like a resort, stay at Tucson Meadows. This community is perfect for those who want to relax and have fun. This place is designed for both indoor and outdoor activities. Here, you can enjoy watching the beautiful Southwest sunsets.
It's easy to own and maintain a home in Tucson Meadows. Aside from the well-built homes, you also get to enjoy the conveniences and amenities offered by one of the best mobile home parks in Arizona. There is even a spot in the community solely dedicated to recreation vehicles (RVs). This section is called "Winter Haven." This is a perfect example of an Arizona mobile home park to stay in if you want a temporary second home. You can rent the RV site for a week to a year, or even longer. There are RV site activities and amenities you can enjoy as well.
The place is also perfect for retirees who want a place to spend the rest of their lives in. They have associations, activities and amenities tailored for active seniors.
A Phoenix Mobile Home Park You'll Love
Live in a friendly neighborhood, away from the hustle-bustle of city life. Seated where the Citrus Orchard and Cotton Grave used to be, the Friendly Village of Orangewood is a premier mobile home park in Phoenix. It features 382 lots that are all landscaped, each having a beautiful view. You can rent a home or buy one. A perfect place to stay after retirement. This gated private community gives you peace of mind and a relaxing atmosphere. This Arizona mobile home park features a wide array of amenities, including a five-hole golf course and a clubhouse. This is definitely one of the best private communities in Phoenix and the entire state.
Page's Outstanding Mobile Home Park
If you want a new home in Page, you will not go wrong with Lake Powell Mobile Home Village. This modern, growing community is located near the marvelous Lake Powell. It's a convenient, well-equipped mobile home park surrounded by natural beauty. It is a safe, friendly, relaxing and peaceful neighborhood. Perfect for recent retirees, re-located professionals and peace-loving folks. You get to enjoy a safe environment and beautiful views at this Arizona mobile home park.
Lake Powell Mobile Home Village currently has 8,000 residents. A lot of visitors also visit and stay in the place temporarily, to have a peaceful and relaxing home while being away from the city. Despite its nature-oriented environment and serene atmosphere, it is equipped with modern amenities and well-maintained utilities. Schools, health care, community services and shopping centers are also nearby, so that wouldn't be a problem. You've got everything you need here.
Now that you know where the hottest spots for mobile homes in Arizona are, think about protecting your investment with mobile home insurance. Reach out to us today to learn more.