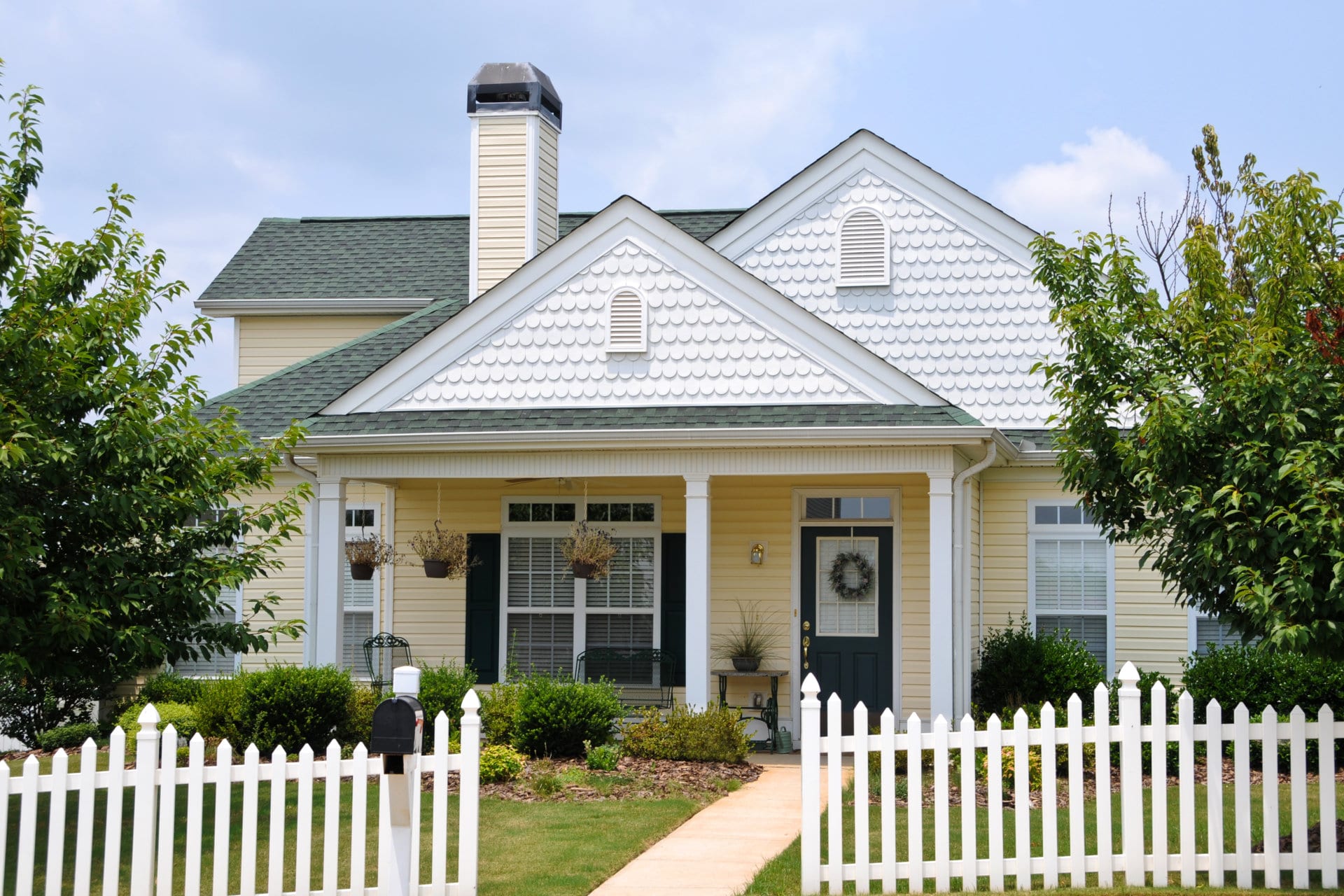 Enduring a disaster that damages your home can be a scary process. In just a moment, you could lose a part of your house, belongings in your home, or even the entire house. Filing a homeowners insurance claim is a daunting process that you must face after a disaster. If you have never had to file a claim before, knowing what steps to take can be difficult. To make this process easier, we will explain the typical homeowners insurance claims process.
Filing a Claim
In the case that your home becomes damaged, the first thing you should do is determine if it is safe to return. You and your family's safety is more important than your home or any damaged items inside.
Whether or not you can continue living in your home, you should begin evaluating the exact damage so that you know what to tell your insurance agency when you file your claim. To make sure that you have an accurate assessment, hire a contractor to inspect the damage.
If your home is damaged, it is important that you file a claim with your insurance company as soon as possible. The quicker that you get in contact with your insurance provider, the quicker you will receive the help you need.
With new technologies, there are plenty of ways to contact your insurance company to file a claim. Calling your insurance agent is usually the best and fastest approach. Either way, it is important that you document all of the damage.
What Happens After I File a Claim?
Once you file a home insurance claim, an insurance adjuster, who may also be called a claims adjuster, will connect with you to assess the cost of the repair. They will probably talk with you over the phone, as well as visit your home to assess the damage.
After the insurance adjuster has discussed the damage with you and evaluated your total losses, they will propose an appropriate settlement. If you accept, then you will typically receive the money quickly.
Sometimes, you will receive a check to cover the whole of your damages, but not always. According to the Insurance Information Institute (iii), the initial payment usually does not include the entire settlement amount. Many insurance companies will provide "an advance against the total settlement amount," and then pay the rest later. This quick payment allows homeowners to make temporary repairs and cover immediate costs.
Even after you file the original claim, if the damage is severe enough to force you out of your home, make sure that you include additional living expenses on your claim. Things such as accommodations, rental cars, and meals from restaurants all fall under the additional expenses category that your insurance company should compensate you for. Keep track of your receipts so that you can verify to your insurance provider how much extra compensation you will require.
What Factors Affect the Homeowners Insurance Claims Process?
Not every insurance claim will yield the same results. Here are a few factors that typically play a crucial role in determining the amount of money you will receive.
Type of insurance coverage
There is one important distinction that will play a major role in determining the amount of your coverage: replacement cost vs. actual cash value.
Actual cash value: This type of coverage has less value, as the focus is on the monetary value of the items instead of how much you would actually need to replace them. The amount provided typically is not enough to replace the lost or damaged items, especially if they are older and have depreciated in value.
Replacement cost: This type of coverage does not consider the actual monetary value of each item, but rather how much it would cost to replace them. This option provides more comprehensive coverage that allows homeowners to recover faster.
If you lose your home and the items inside are damaged in a disaster, replacement value is the better coverage. However, this article from the balance says that replacement value often comes with caveats. For instance, "your insurance company may have the choice to only pay partial payments until you have replaced the item," or they may only allow you to purchase your items at certain stores.
Home Ownership
There are important factors relating to the home itself that play a significant role in deciding the extent of your coverage.
Mortgage: If you are still making payments to a mortgage lender for your home, the check you receive from the insurance company will probably have your name and their name on it. Since the lender has a large financial investment in your home, they will want to ensure that it is repaired sufficiently and that its value does not depreciate.
Type of Residence: If you live in a condo or a co-op, even though you own it, your insurance policy will function differently. If you live in a condo and want to know how living in it will affect your policy and claim settlements, check out this article from the balance.
Renter's insurance: If you are renting a home, condo, or apartment, you do not need to purchase a homeowner's insurance policy. However, since your possessions would not be included on your landlord's policy, renter's insurance is a way to protect your belongings.
If you are unsure of whether the conditions on your current policy meet your needs, we can help. Our passionate, experienced team at Gebhardt Insurance Group will help you understand the homeowners insurance claims process and aid you in finding a plan that provides the perfect amount of coverage for you. Visit our website and receive a free quote today.