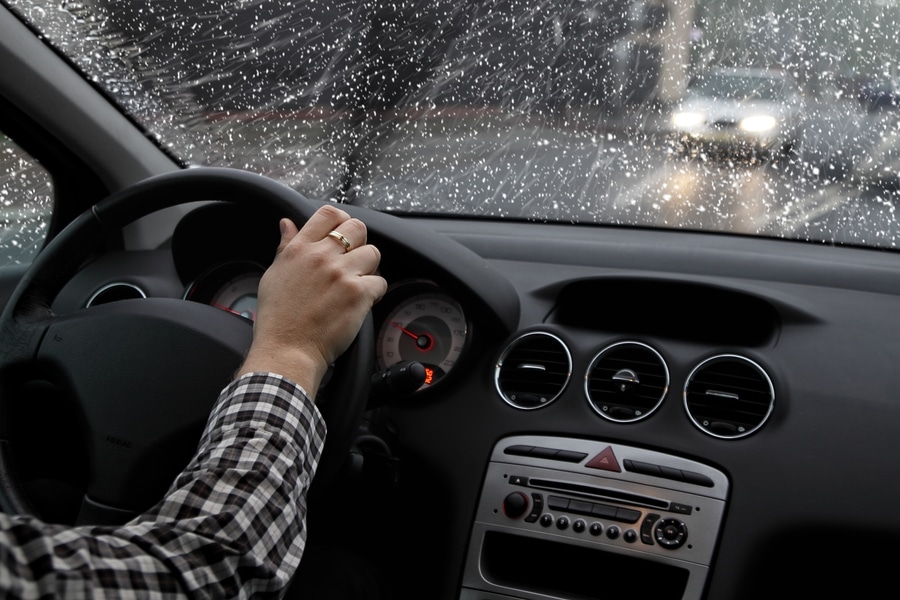 Because Arizona is typically hot and dry, many residents, especially those new to the state, forget about Arizona's monsoon season. This rainy season runs from June through September and can be very dangerous for those who are unprepared. Therefore, our team at Gebhardt Insurance Group has put together important monsoon driving tips to keep you safe.
Stay off the Road
Our number one safety tip is that if you know a storm is headed your way that can affect road conditions, stay home if possible. Waiting out a storm may be inconvenient but can very likely save your life. Of course, we know that emergencies and surprise weather events occur, which is why we recommend being prepared. Learning how to drive safely is crucial during monsoon season.
Prepare Your Vehicle
Before every monsoon season, you should complete a monsoon preparation checklist for your home and your vehicle. Driving on a wet road can cause you to hydroplane or lose control of your vehicle. Therefore, it is wise to ensure that your car is in the best shape to handle driving in the rain. The following should be checked as the monsoon season approaches:
Check your tires for thick tread
Replace worn or broken wiper blades
Repair broken lights
Conduct regular checks on brakes and brake pads
Drive Safely
Assuring that your vehicle is road-ready is only half of the battle; you also need to be prepared for driving in adverse weather conditions. In addition to defensive driving, safety measures should double when driving in the rain, such as:
Maintain extra distance between your car and the vehicle in front of you.
Drive slowly and avoid slamming on the brake pedal.
Avoid flooded areas.
If a road is closed due to flooding, do not drive around road barriers.
Pull Aside, Stay Alive
If you are on the road and get caught in very heavy rainfall or flash flood conditions, the best course of action is to pull off to the side of the road. It only takes a couple of inches of water to lift your vehicle's tires off the road, so make sure to crank the parking break in a safe location.
"Insuring" Your Safety
Staying up to date with the Arizona Department of Transportation's safety advisories is the best way to safely drive in heavy rain and other weather events such as dust storms, extreme heat, and snow. These will help you with being prepared ahead of time and learn driving in monsoons so you can have confidence during monsoon season.
At Gebhardt Insurance Group, we care first and foremost about your safety and want to make sure that you are prepared for all that Arizona weather has in store. We are available to answer all of your questions about insuring your property during monsoon season and are able to set you up with the proper insurance plan for you.
Call us today at (520) 836-3244 to ensure that you are insured.