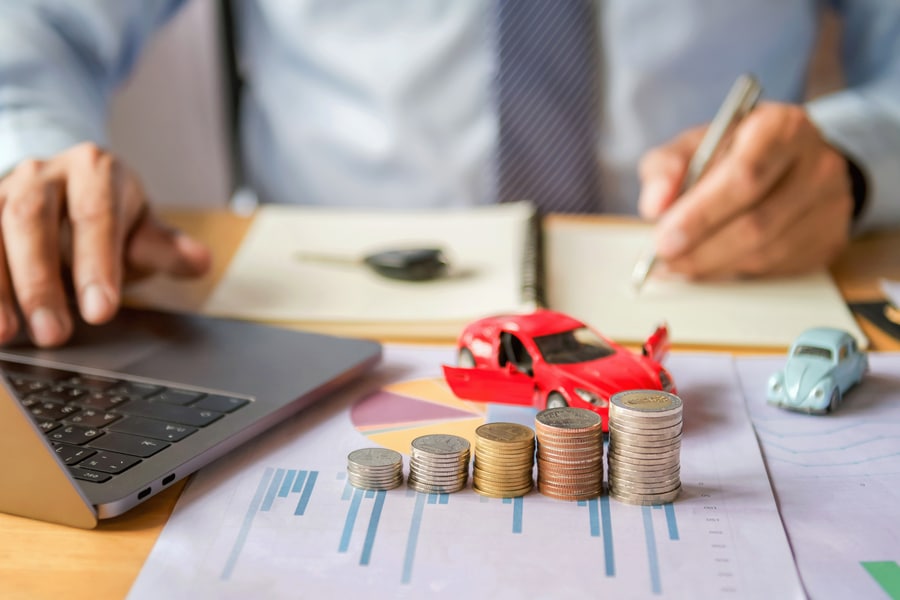 Have you been involved in a car accident where you were at fault and caused damages to someone else? Most likely, you paid for the damages you caused the other motorist, as well as additional fees or expenses they incurred. If you didn't have property damage liability coverage at the time, you would have paid out of pocket.
Did you know that you could have avoided those expenses and have your auto insurance carrier cover the costs, including medical expenses? Your property damage liability insurance covers the price, which is why it is a great solution to pay for accidental damages.
What is Property Damage Liability in Car Insurance?
Property damage liability car insurance or property damage car insurance is similar to your uninsured motorist insurance coverage. However, in this case, it pays for damages you cause to other people's cars or property with your vehicle. It also covers medical expenses if the crash involved a bodily injury.
According to law, you will bear the cost of any damage to someone else if the officer deems you to be at fault. All states in the U.S. except New Hampshire and Virginia mandate that drivers carry property damage liability coverage.
This insurance covers damages ranging from slight bruises to major bodily injuries, car damages, and personal properties, such as a fence. Keep in mind that your insurance company will only pay certain coverage limits as specified in your policy. Anything beyond that will have to come out of your pocket. Also, note that this type of insurance does not pay for damages you caused to your vehicle.
For that, you need to purchase collision coverage insurance or uninsured/ underinsured motorist insurance.
Two Main Components of Property Damage Liability Car Insurance
Bodily Injury Liability Coverage
Should you get into an accident and cause bodily injury to someone else, property damage insurance covers the financial liability you'll likely face. As long as the judge rules you at fault for the hurt you caused the other person, property damage liability car insurance will fund taking care of that person's injuries. Bodily injury liability coverage encompasses medical expenses, recovery treatments, and lost income from a business closure or inability to work while they were recovering. It could also cover funeral costs if the person died.
Property Damage Liability Coverage
Property damage liability coverage supplies cash for damage you brought upon someone else's vehicle, property, etc. This includes all exterior property such as houses, fences, lamposts, and cars while also supplying cash for personal belongings inside the victim's vehicle. In addition, if the person sues you after the accident, property damage car insurance can cover legal fees or court fees.
What is the Cost of Property Damage Liability Insurance?
The cost of property damage liability insurance mostly depends on your coverage limit. The higher your coverage limits, the more you will pay. Generally, the liability limits for property damage coverage could range from $5,000 to $100,000, depending on your location and the insurance options your carrier gives you. With higher coverage limits, you can expect to pay more but also receive greater protection.
What is the Lowest Amount in Property Damage Liability in Car Insurance?
Each state requires drivers to carry a minimum limit for property damage liability insurance, and it differs from state to state. In California, for instance, drivers are required to maintain a minimum amount of $5,000 for property damage liability coverage. Other states like Texas and South Carolina have a $25,000 minimum amount property damage liability coverage amount.
Keep in mind that the limit is the maximum amount the insurance company will be willing to pay out in the event of an accident where you are at fault.
How Much Property Damage Liability Insurance Should You Have?
In most cases, the smallest limits the law allows are simply the bare minimum. You may need to opt for higher limits if you want to get adequate coverage. For instance, if you accidentally hit another vehicle carrying 3 passengers and injure all 3 people, you will be looking at $300,000 to $400,000 in medical bills, aside from the fact that you will still pay to repair the car.
As a result, experts advise that you buy insurance that will give you the best coverage. You should consider purchasing additional coverage if you have more to lose. The reality is that the affected persons might sue for the excess if your insurance policy limit cannot pay for all the damages.
The more assets or liquidity you have, the more they'll come after, which could quickly lead to bankruptcy. As a rule of thumb, you'll want your property damage insurance liability to be enough to cover your net worth.
Our Experienced Agents Know Property Damage Liability Coverage
If you ever crash into someone else's vehicle or property, your immediate option is not to pay expensive bills out of pocket. With Property Damage Liability Coverage for car insurance, the plan is to supply many of these fees and prevent you from paying the price. It is a customizable insurance program that allows you to increase or decrease your coverage to ensure you are financially protected.
For more guidance and professional advice regarding property damage liability insurance, we encourage you to contact us at Gebhardt Insurance Group today at (520) 836-3244. We will be happy to provide you all the help you need.