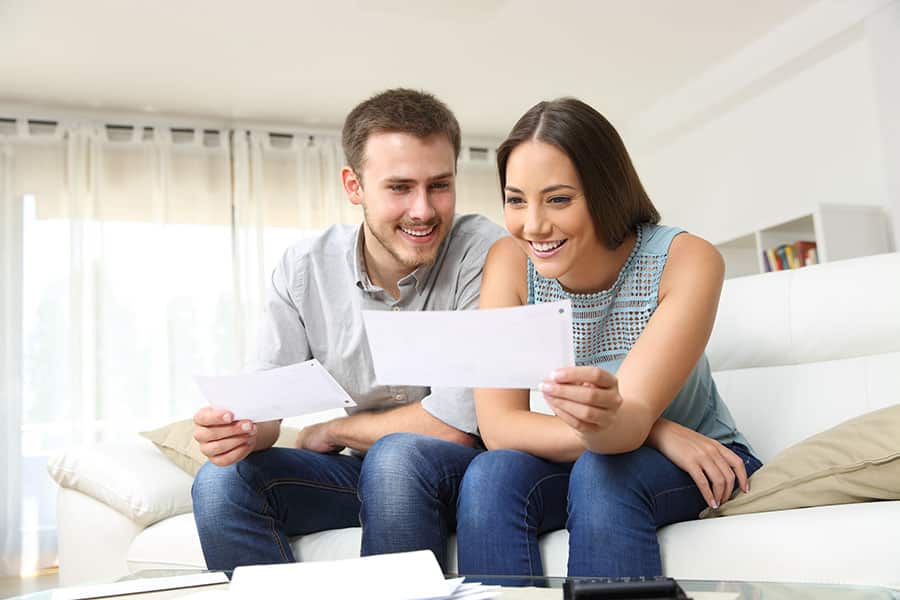 Owning a home comes with so many more responsibilities than simply paying a mortgage payment each month. There's mortgage insurance, property taxes, homeowners insurance, repairs, upkeep, utilities, and sometimes HOA fees. The payments can add up quickly. But a wise homeowner knows that there are ways to save on these costs and will take advantage of every opportunity.
One such area where the savings can add up is with home insurance discounts. But how do you know what home insurance discounts to ask for? Here's a breakdown of some popular types of discounts. Continue reading to learn if you qualify and find out how you can save on home insurance costs.
How Do Discounts Work?
Whether you're looking for a new home insurance company or simply looking to save money with your current company, it's essential to know that there are potential savings available to you. As a way to stay competitive in the market and to retain customers, many homeowners insurance companies will offer discounts on your premiums or coverage options. These discounts will vary by company and often depend on many different factors.
In typical cases, an insurance company will offer a discount in a percentage of your total premium. For instance, if you live in a gated community, you may receive a discount of 3-4% of the going rate, as opposed to friends and neighbors who do not live within a gated community, because of the added safety measure, and a lower likelihood of theft or burglary.
These offerings change quite often, therefore, it's essential that you periodically check in with your home insurance company to ensure that you are receiving every benefit available to you. Sometimes, the company may institute a new discount, or perhaps you have upgraded a system, made repairs to an older home, or reached a milestone in customer loyalty.
It is important to note, though, that most insurance companies have a percentage cap of 30-40%. Meaning even though you may qualify for savings beyond that percentage, you can only receive discounts up to the cap amount.
Types of Discounts
There are many different types of discounts. Some may depend on your specific house and its features, some may depend on you as a homeowner, and others depend on your insurance company and the policies they have in place. Let's take a look at some examples of each category.
Features
Your home's features and systems may qualify you for big home insurance savings. For example, installing smart home features like a security system, fire alarm, or burglar alarm decreases the likelihood that you will have to file a claim with your insurance company, therefore, you are at lower risk to insure and thus, may earn a discount.
The sizes of these discounts can vary depending on the type of system you install. For instance, if your smoke detectors are centrally installed to alert the fire department directly when they sound, then your discount percentage may be higher than a system where the homeowner must call in case of fire.
Homeowner Profile
Some discounts are not based on your house but on you as the homeowner. Are you a military member or teacher? Your insurance company may have discounts based on these aspects of your profile as a way to say thank you. Likewise, you may be a member of a union or professional association that has a deal with your insurance company to earn you savings.
Many companies also offer senior citizen discounts to help those on a set budget. If you are over the age of 55 and do not work more than part-time hours outside of the home, you may qualify for these savings.
Policy
Some companies offer price breaks for policy-related situations. One of the most significant ways to save falls under this category with bundling discounts. In many cases, if you bundle your home and car insurance with the same company, you may see large savings.
Other policy-related savings may include loyalty discounts for remaining with your company for 10 years or more, remaining claim-free for a specific amount of time, signing up for automated payments, and more.
How to Get Discounts
Most insurance companies will initially offer you a homeowners insurance quote based on your profile features, credit score, and the specifics of your home. The questionnaire process is typically pretty thorough and asks targeted questions to ensure you receive the savings you qualify for. But, if you have been with your insurance company for an extended amount of time or if you have made notable changes to your home, it is a good idea to check in with your agent to ensure you are not missing any available discounts. To do this, you should call your company and request a discount review.
If you are unhappy with your current rates, or if you would like to see other rates available to you, our team at Gebhardt Insurance Group can help. We can answer your questions about the savings you may qualify for and help you shop for the most competitive rates in your area.
Are you ready to find home insurance discounts? Call us today.