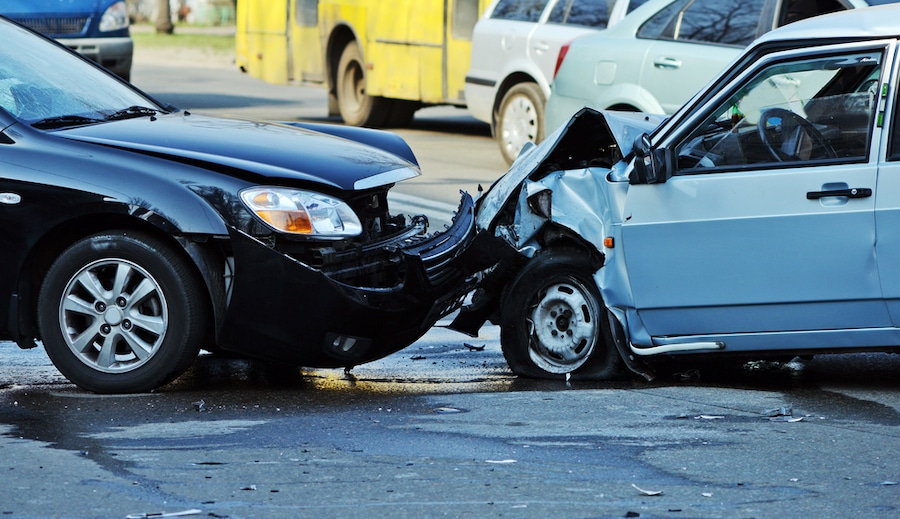 Everyone who owns a vehicle needs insurance coverage in case of an accident or unexpected damage. Not only does this help you financially if you do experience an accident, it wards off fees you will acquire if you are pulled over while uninsured.
If you are reading this article, it is probably safe to assume that you have suffered such an event, filed an insurance claim, and are not looking at ways to lower your rates following the accident.
While the unfortunate reality is that it sometimes takes years of being violation-free for your rate to be returned entirely back to normal, there are many ways to lower your car insurance without relying on your driving record alone. Keep reading to see how.
Shop Around
Insurance shopping is a perennial activity. Even if you found the best rate a couple years ago, there are several factors that may have changed since then. As such, it's a good idea to keep an eye on what other insurers offer to ensure you don't miss out on a potentially better rate.
Factors to keep an eye on while rate shopping include:
Offering a discount for good grades
Safe driver discounts
Vanishing deductibles
Car insurance premiums and deductible ratios
While this list is non-exhaustive, it gives individuals a good starting point to compare one car insurance company to another.
Raise Your Deductible
If the premium of your policy is unaffordable, opting for a high-deductible plan can help lower overall costs. Let's look at a quick example to explain how this works.
Let's say you originally had a deductible of $500 on your comprehensive plan. Raising this deductible over this amount could award you a reduction of up to 30% of your overall premium cost. If you opt to raise your deductible even further to $1,000 or more, that premium percentage decrease can become as high as 40%.
This means that if you had a premium of $130 per month, raising your deductible to $1,000 could save you $52 on each payment. That leaves you with a premium of only $78 a month.
A word of caution: when opting for a higher deductible, make sure you have enough funds put aside to cover the cost should an accident occur. While some policies allow you to pay a high deductible in installments, many do not. Without paying this amount, you could potentially face delays in getting your vehicle repaired.
Know When to Reduce Coverage
Insurance cost depends on more than just your driving record. In many cases, a large percentage of your rate will depend on your age, the age and type of vehicle you're insuring, and any added safety features.
However, this is a two-way street.
When your car is old, lacking safety features, or worth very little, it may be a better idea to scale back on your coverage. After all, if your car is worth less than the premium and deductible for comprehensive coverage, it won't be worth fixing if you get into an accident. Knowing how to balance these variables are key to ensuring the best rate for your specific scenario.
Other Options
The options above are often the most common for individuals seeking to quickly reduce their coverage expenses. However, there are a few more options that can provide savings in more creative ways.
Accident Forgiveness
If you are a safe driver and have a clean record, sometimes asking about accident forgiveness is the easiest way to ensure that your policy rate remains the same. While not all auto insurance companies offer this kind of benefit, the ones that do can be a lifesaver.

Generally, these policies work by offering individuals with a safe driving record one freebie at-fault accident. While this normally doesn't cover large collisions, it can definitely save you from increasing car insurance rates after a minor accident.

Coverage Bundles
For individuals who have multiple vehicles, a home, or both, bundling your different insurance plans with the same provider can save money across all of your policies.

Good Credit
Finally, when shopping for policies some insurers will give you a discounted rate based on your credit history. While credit history may initially seem unrelated, there are statistically significant correlations between individuals with a good credit history and individuals who make fewer insurance claims overall. Simply put, having a good credit report shows you're responsible and therefore less likely to get involved in an accident.
Finding a, Arizona Car Insurance Expert
As you can see, finding your perfect policy is not a one-size-fits all matter. There are many variables in each individual situation and many different ways these factors interact to create your overall rate.
We also understand that sometimes, crunching the numbers yourself and trying to think of every possible option is just too complicated. This is why we build our company around helping individuals find the best and most affordable coverage for their personal needs.
At the Gebhardt Insurance Group, we offer a variety of coverage from a host of major insurance carriers with an experienced staff that can help you determine the coverage you need. We can help everyone from individuals looking for a basic health policy to families, persons with pre-existing conditions, and even those who are looking to purchase life insurance.
If you have any questions, give us a call at 520-836-3244 to get a quote and make an appointment to take the final steps in insuring your business.