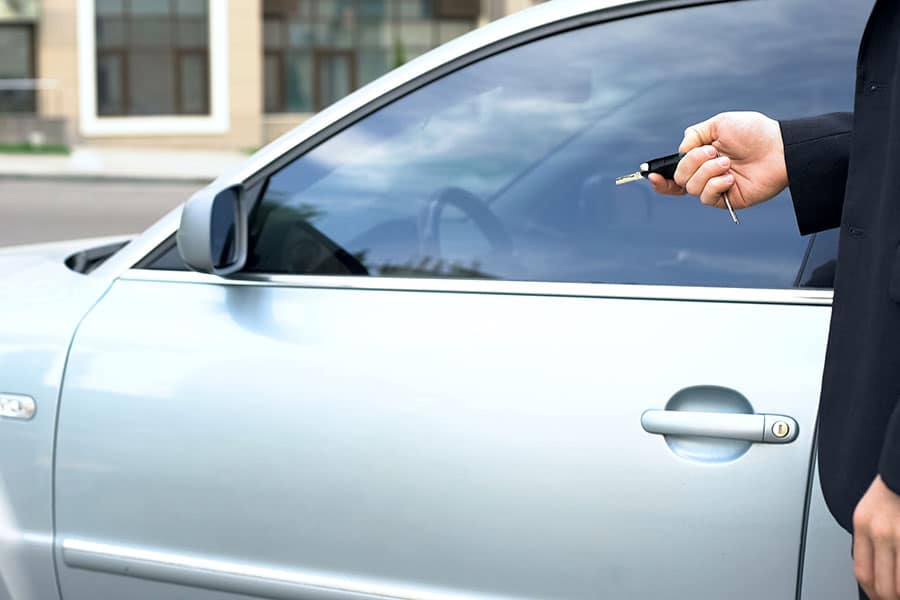 Price matching auto insurance is a great option for you to compare dozens of quotes at once to obtain the best monthly rate. Whether you do it by yourself or work with an insurance broker, you can look at quotes beyond the one a big-name company will send. You can be confident you're getting a good deal and working with an insurer you trust rather than one that treats you as a corporate statistic.
The auto market is competitive, and you may not have ever price matched your car insurance before. We want to help you compare policies from A+ rated companies and find the policy that meets your family's vehicle needs.
What is Auto Insurance Price Matching?
Have you ever been to Walmart and seen their Price Match Policy? They commit to matching the base price of a competitor for an item they have in store. The company's goal is to give you the best price while shopping and honor your business for choosing them. This same concept is how auto insurance companies price match insurance rates.
Car insurance comparison works by you negotiating better rates or bringing a similar policy quote with a lower payment to your current insurance company. A company worth keeping will respect your choice of them over a competitor and discuss potential discounts. They will do whatever they can to retain you as a lifetime client.
However, consider that an insurance company may have already offered you the lowest rate possible, even after insurance discounts. Their policy team will personalize your quote depending upon your finances, vehicle type, etc. Or they could be an industry-dominating name trying to get away with ripping you off.
How To Get Your Best Auto Quote?
You can start price-matching against your current company by shopping around for other car insurance quotes. The best way to do this is to work with a local insurance broker, who can compare car insurance carriers at once rather than you calling each one individually. They also consider local insurers in their calculations that online quote comparisons could miss. You can take control of your car insurance policy in either case and know you're getting the best deal on the market.
The auto insurance's monthly payment should not be your only consideration: coverage should be too. Often, more expensive policies have greater coverage for additional protection you may want for your family. So you should ensure during price matching that you find a carrier that offers the price and coverage you need. That way, you'll be ready to file a claim with a policy you can be confident about.
There are other things you should look for while comparing different car insurance companies. These include their customer service rating and whether the companies offer discounts or perks. While they aren't directly related to your insurance plan, they are crucial to partnering with a business you trust.
How to Negotiate Car Insurance Price Matching
Searching online auto insurance price matching tools for cheaper rates may be simple, but you may be struggling with how to negotiate. There can be intimidation if you are approaching a big-name corporation at a different rate. However, we know these tips will help you crack open the door with your carrier and either kick it open or close it.
First, scout for better rates from various providers that suit your individual vehicle needs. It is now very easy and quick to compare quotes online. Be sure the policies you get are for the same amount of coverage that you have with your current carrier.
Contact your insurance company and tell them you want your insurance premium reviewed since you found lower rates from competitors. You should ask if they will match the price that other insurers offer. Or see if they can at least offer you a lower rate than what you're paying.
If your company is unwilling to decrease your car insurance rate, we advise switching to someone else. They will give you confidence that you are receiving a cheaper policy with the same protection.
Note that the best time to begin your price match negotiations is when your current policy is up for renewal.
Other Ways to Save Money on Your Auto Insurance
We hope you and your family obtain the coverage and price you need to protect those who matter most. While you can negotiate with your current insurer and check quotes on your own, we can take that burden off your shoulders. We compare policies from over 40 A+ rated carriers and personalize a car insurance package to your needs.
To learn how we can get you the cheapest quote or bundle multiple insurance types, call our office at (520).836.3244. We work with thousands of clients in Maricopa and Casa Grande and would love the chance to earn your trust.