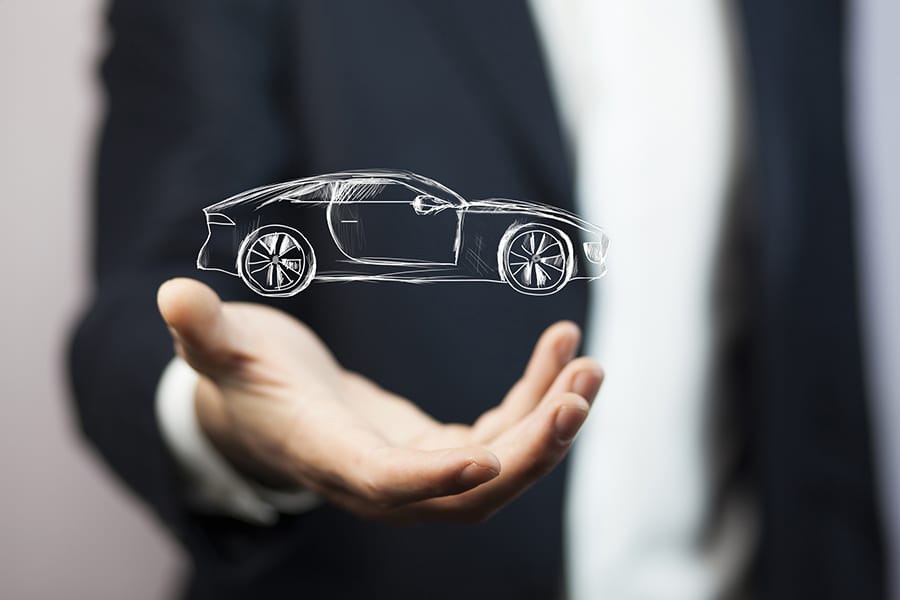 One of the first things that come to mind when securing your investment if you own a car is car insurance. Essential if you get into an accident, the insurance can have you covered for damages caused by you or another driver.
Unfortunately, car insurance can be rather expensive, but the good news is there are solutions to help you reduce your car insurance rate by a significant amount.
12 Ways to Cut Car Insurance Expenses
Shop Around
A recent U.S. study reported that roughly 33% of Americans have never shopped around or compared automobile insurance costs. Among these individuals, the leading reasons mentioned were a lack of time and a dislike of paperwork.
However, it is wise to make comparisons by obtaining insurance quotes either online or through your agent. Always maintain adequate coverage levels to repair or replace your vehicle and protect you from potential liability. As a precaution, be sure to review the "fine print" on policies that appear overly affordable as well.
Look For and Take Advantage of Car Insurance Discounts
Auto insurance companies routinely advertise discounts for which you may be eligible. Students are often eligible for a discount by maintaining good grades. Senior adults or active members of the armed forces often receive discounts as well. Some companies will even offer a discount if you complete a defensive driving course.
If you get all the discounts you are entitled to, you may save a significant amount. The insurance agent can provide you with more information and walk you through the process.
Reduce Coverage to Only What You Need
If your car is worth less than your deductible plus the amount that you pay for annual coverage, then you might consider dropping them. Collision insurance and comprehensive coverage never pay more than what the car is worth. Look for opportunities to reduce your coverage safely. You can use tools online such as Kelley Blue Book or Edmunds to estimate your vehicle's value.
Select a Higher Deductible
You can save a lot of money by raising your deductible. The deductible is the amount that the company doesn't cover when paying for the repairs. For example, if the repair bill is $2000 and you have a $500 deductible, the insurer will have to pay $1500.
Just imagine, if you increase your deductible from $500-$1000, you might be able to save about $200 per year on car insurance. However, you need to be sure that you will comfortably afford to pay the higher deductible if necessary.
Consider a Low Mileage Policy
According to the Federal Highway Administration, motorists in the U.S. currently drive an average of 13,476 miles annually. Those who drive well below average should consider a policy geared for low mileage drivers. It is estimated that these policies could save up to 10% on auto insurance premiums.
If your insurance company offers usage-based insurance, consider using it to help you lower your rates. This type of insurance takes into account how often and how well you drive. To participate, you will install a small device in your car to provide information about your driving habits to the insurance company. If you have low mileage and safe driving habits, your score can significantly discount your insurance.
Multi-Policy (Bundling)
Consider available ways to save through "bundling" policies. You may be eligible for savings if you have multiple vehicles on the same policy. You may be able to switch your homeowners, renters, or life insurance to the same company and get better rates. Consult with your insurance agent to identify potential offers.
Improve and Maintain a Good Credit Score
Insurance companies use statistical data as a means of determining rates. Data has shown that those with good credit are less likely to file an insurance claim. It may be helpful to review a copy of your credit report to check for any errors that may hinder your credit standing.
If you have excellent credit, your car insurance rates will go down. Do you need to improve your credit? Consider taking the following steps:
Make all your credit card payments on time.
Keep the credit card balance below your credit limit.
Only open new credit accounts when necessary.
Drive safely
Every car insurance company has different insurance rates for varying age groups. For example, younger people tend to have higher insurance rates because they are prone to accidents. If you can prove yourself a safe driver for an extended period, your insurance rates can drop tremendously.
If you get a ticket, DUI, or sent to traffic school, these violations can increase your insurance rate. One of the most common causes of car accidents is driving while texting. Refraining from violations like these can significantly reduce your chances of getting into an accident.
Maintaining a clean driving record through safe driving can typically afford you lower rates. Similarly, those who do not file any claims for several years may be eligible for better rates. Keep in mind that insurers will look for any claims in the prior six-year period.
Consider a Less Expensive Vehicle
Before buying a new car, it's essential to check the insurance rate for the models you have in mind. The type of vehicle that you drive can affect your car insurance premium. Expensive cars will be more costly to repair and replace.
Expect sports and performance cars to be more expensive to insure. Specific models have minimal theft prevention measures and are commonly stolen. Be sure to check insurance pricing before purchasing your next vehicle.
Do well in school
A lot of car insurance companies love to reward students with a high GPA. If you have a GPA higher than 3.5, your auto insurance company will reduce your premium rate by a lot. A 4.0 GPA might even cut it by more than half. This is a positive reinforcement technique that auto insurance uses to encourage students to work hard academically.
Potential Group Discounts
Those who are members of a professional organization or involved in an alumni group may be eligible for specific discounts. You should check with your employer to see if they have any group discount arrangements as well.
Established Agency for Auto Insurance in Arizona
The Gebhardt Insurance Group has been providing insurance solutions in the region now for over 15 years. We remain committed to providing our customers with excellent coverage at affordable prices. We currently represent over 40 of the top insurance carriers. Contact our office today at (520) 836-3244.