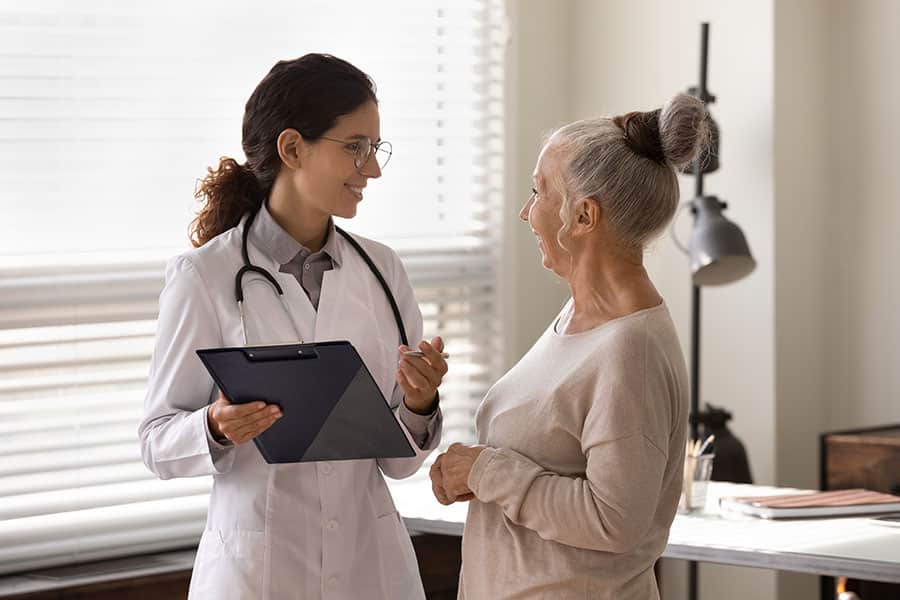 Flying south for the winter is not just for the birds. It is also for those who wish to escape the winter weather and enjoy a warmer climate during the north's colder months. The term snowbird applies to those with an established primary residence in one location, typically in a northern place, but who flock to warmer areas during the winter months each year. Arizona is among the top snowbird destinations.
Traditionally, the majority of the snowbird population has been comprised of retirees. But in today's climate of vast technology and work-from-home scenarios, the snowbird community is expanding. Many young professionals now find themselves traveling to warmer states to escape freezing northern snowstorms. Likewise, empty-nesters are choosing to enjoy their middle-aged years rather than waiting for life to start at retirement.
People who choose to split their residency between two places in this way must still ensure that they are covered by insurance in many realms, including health insurance, auto insurance, life insurance, and more. But how does insurance work for part-time residents? Let's take a look.
Health Insurance for Snowbirds
The majority of snowbirds are retired seniors. Therefore they are eligible to enroll in Medicare. This is excellent news for snowbirds because the Medicare program has national coverage and works similarly in every state. When traveling south with Medicare, you need only to select a doctor who accepts a Medicare insurance plan.
For those who are not yet eligible for Medicare, health insurance can be a bit more tricky, but you have a few options to ensure your health is covered. If possible, the best option is to select a health care provider through work or private insurance with national coverage. In this case, in-network providers are available in both states where you need them. If your plan is local, but you would like to keep it, it may be a possibility that you can choose to use out-of-network providers from your home state insurance company when traveling. If your time is split pretty evenly in each state, you could establish permanent residency each time you move which triggers a special enrollment period with most insurance companies, allowing you to choose a new plan and primary care doctors in your new location.
All of these health insurance scenarios depend on many factors, and your personal circumstances will determine the best choice for you. But rest assured, it is possible for you to travel and remain covered.
Snowbird Car Insurance
Will you need a vehicle for your warm and sunny travels? Then you need auto insurance coverage. The type of coverage you need depends on your circumstance. You should purchase insurance in the state where your vehicle is registered. Therefore, if your car travels with you and you only travel a few months out of the year, your home state insurance will still be valid.
But some states, such as Florida, have strict requirements about purchasing local insurance if you plan to stay for more than three months. In Arizona, though, car insurance requirements are less strict. If you plan to stay in Arizona for less than seven months and are not establishing permanent residency, then you can keep your northern insurance.
But if you purchase a vehicle that stays in your snowbird location, you will need local insurance. To save money, though, you can find an option that allows you to pay a rate for a "stored vehicle" for the months where you won't be using it. This should decrease your insurance rate while maintaining comprehensive coverage.
Additional Insurance for Snowbirds
It is essential to review all of your insurance policies if you will find yourself traveling annually. For instance, you should ensure that your life insurance policy is valid in both states and that your home insurance applies if you are not present for several months of the year. You buy insurance to cover catastrophes; it would be catastrophic if your policy doesn't pay out due to an unknown error.
It can be a huge hassle to keep track of all these details and research all these options on your own. But don't let that hold you back from living the life you want. At Gebhardt, our team can review your policies and set you up with the right plans for you. Whether you're a Canadian snowbird looking for valid insurance in the states, or a New Yorker escaping harsh winter weather, we can explain your options and shop for a plan for you.
Give us a call today, and let's get you squared away before your next sunny escape!