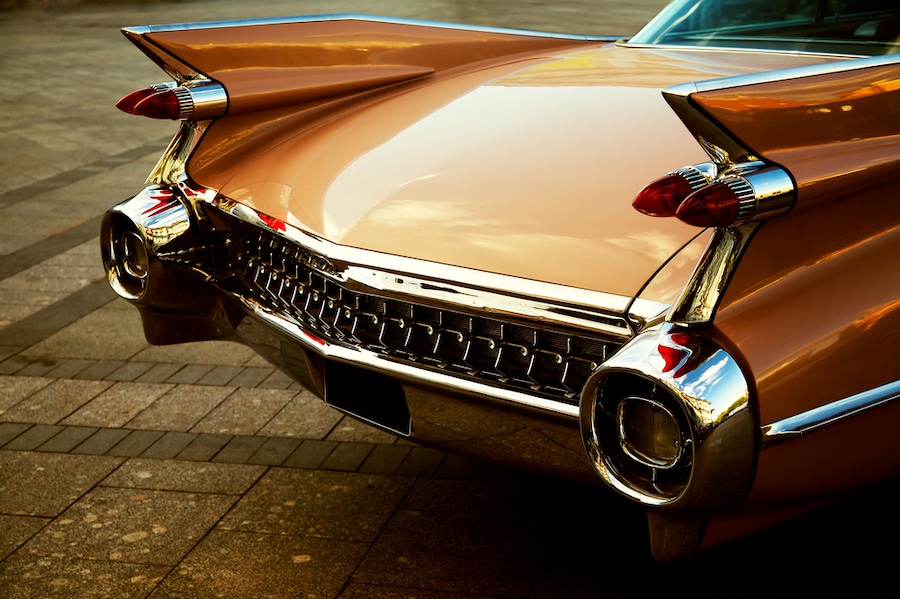 Auto Insurance coverage recommendations for every lifestyle.
Automobile insurance provides financial compensation in case of accidents. However, with so many different choices on the market, it is often challenging for individuals to know which insurance policies are right for them.
As insurance experts, we have put together this quick guide to outline different coverage levels offered by major insurance carriers. Use this as a starting point to your potential coverage options.
Why Is Auto Insurance Important?
In Arizona, annual losses stemming from fatal crashes alone exceed $1 billion. The majority of losses from vehicle accidents result from medical expenses and the often lengthy absences from work that occur. Having an insurance policy helps bridge these expenses on both sides of the crash, providing assistance with property damage, medical bills, and even more depending on your policy.
What Are the Minimum Requirements in Arizona?
Most states clearly defined levels of state minimum coverage. These are the minimum levels of insurance required by law to operate a motor vehicle.
Drivers are required to maintain "15/30/10" in minimum coverage as follows:
$15,000 in coverage per person in bodily injury liability
$30,000 in coverage per accident in bodily injury liability
$10,000 in coverage for property damage liability
These minimum insurance requirements apply cars, trucks, motorcycles, mopeds, and personal golf carts.
Optional Forms of Auto Insurance to Consider
Once you meet state minimum requirements, additional car insurance coverage is technically optional. While this is true, most individuals find benefit in purchasing additional coverage that can protect them from a wider variety and higher limit of damages. These include many of the following categories.
Collision Coverage
Collision insurance is a form of liability insurance used to repair or replace your vehicle in the event of a crash. As the name implies, this coverage is applicable if you were to collide with another vehicle, tree, or another object.
Comprehensive Coverage
Car insurance companies offer this type of insurance to help afford vehicle repair or replacement when your accident did not involve a collision. Some common experiences within these coverage limits include vandalism, theft, and environmental damage.
The premium amount for collision and comprehensive coverage may vary significantly depending on the value of your vehicle. Generally, the higher the repair or replacement cost of your vehicle, the higher your monthly premium.
Personal Injury Protection (PIP)
There is also an option to add coverage that specifically will pay for medically-related expenses in case you or a passenger is injured. Because this coverage predominantly focuses on medical expenses, it is the most frequently purchased by individuals who do not have a health insurance plan.
Uninsured or Underinsured Motorist Coverage
Underinsured motorist coverage is becoming increasingly common as more and more individuals cannot afford the coverage required by state minimum plans. Similarly, many state minimum plans have very narrow coverage limits, meaning individuals with more expensive vehicles may not have adequate insurance in the event of a crash.
Having Sufficient Insurance to Satisfy a Lender
85% percent of vehicles are bought through a lease or financing plan. To protect their interest in the vehicle, the lienholder will require the driver to maintain "full coverage." This same requirement also applies to leased vehicles. This coverage is critical if the car you are financing is damaged.
Without this coverage, you may be responsible for making the remaining payments on a vehicle that is inoperable in the aftermath of a crash.
GAP Insurance
This type of auto insurance coverage ensures you receive enough compensation to pay off your car loan if the vehicle is a "total loss." If your vehicle is totaled, the insurance company will compensate you based on your vehicle's current estimated market value. Automobiles tend to depreciate or lose value each year. What can occur is that the market value is less than the remaining loan balance—"a gap."
Umbrella Coverage
The term "umbrella" refers to a supplemental or secondary policy that may be used if your liability exceeds the policy limits. Those with significant assets that they wish to protect may consider this option. Often the minimum limit of these policies is $1 million.
Local Arizona Car Insurance Agencies
As you can see, navigating the various types of insurance is a challenge. In addition to this, one must also keep in mind the price differences between various insurance companies and the annual fluctuations in price from year to year.
The benefit of working with an independent insurance agency is their ability to offer you a wide variety of well-researched and well-understood options. This allows you to streamline the shopping process and look at only those options that are best suited to your needs.
At the Gebhardt Insurance Group, we offer a variety of coverage from a host of major insurance carriers with an experienced staff that can help you determine the coverage you need. We can help everyone from individuals looking for a basic health policy to families, persons with pre-existing conditions, and even those looking to purchase life insurance.
If you have any questions, give us a call at 520-836-3244 to get a quote and make an appointment to take the final steps in insuring yourself and your family.