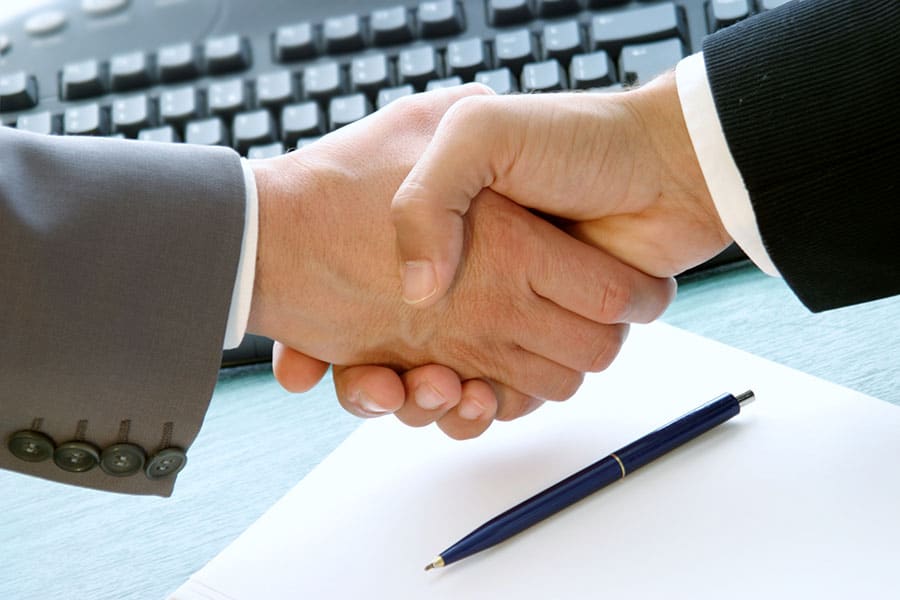 As a business owner, you know first-hand that there are many decisions and moving parts that make your company successful. And your insurance coverage is a key component of making your business prosper since it affects customer and employee perception of your company. That's because most of your audiences are likely searching for a business that is licensed, bonded, and insured when they select a business to hire/work for.
One important type is bond insurance, which may be a legal requirement in your industry, but is always a smart investment. It can be a huge benefit for growing your customer base, especially during small business administration and acquiring leads you can follow up.
Bond Insurance Basics
Bonds guarantee your customers payment if your company does not meet conditions laid out in your contract's terms. This business insurance agreement provides peace of mind to those who do business with you and helps establish trust in your relationship. Eventually, this can get the ball rolling for a long-term partnership if your teams continue to deliver the products and services you promise.
Many people confuse surety bonds with professional liability insurance (called E&O) and workers' compensation insurance, which are not the same thing. Insurance carriers designed E&O to protect the insured like your business from losses while surety bonds safeguard third-party companies. Finally, workers' comp will fund your employees in case of injuries they incure on the job.
We recommend opting for both plans if your business has the cash to afford them and bundling them together with your insurance company for a discount. Especially if your credit score is not high when applying for bond insurance, it is critical to save wherever possible.
How Bond Insurance Works for Your Business
It can be confusing when you stare at a surety bond contract for the first time. There are specific insurance terms denoting several involved parties you should know. They will help you understand how bond insurance works for and benefits your business with future leads and increased employee retention.
The first is the principal, which is your business that purchases the bond. Whatever hiring company you collaborate with may require a surety bond, or you may desire one because it guarantees your customers the deliverables you promise. John Maxwell says that you can build the trust of others, including your customer base, by maintaining integrity.
The obligee is the company or customer who hires your business. The surety bond protects the obligee from any fraudulant or severe work problems the principal (your business) causes. In these cases, they will receive compensation.
The third party is the surety company or the financial organization selling the bond to the principal (you). If your business does not live up to the terms and conditions in your contract with the obligee, the surety company will pay out to satisfy the claim. They will seek you for reimbursement afterward to cover the costs.
Benefits of Bond Insurance
Bond insurance certifies that your company will fulfill the terms of the contract. If you fail to do so, the obligee can file a claim with the surety against the bond to recover their losses. Although a surety bond protects the customer, your business receives strategic advantages from purchasing the bond.
Your company will receive more credibility in your industry for having this type of insurance and become a reliable and reputable name over time. Every successful business relationship in your customer base will compound on another, highlighting your brand as a name people can trust.
In the end, potential clients will be more comfortable beginning the process of working with you since they can receive reimbursement if there are performance issues. You provide a risk-free opportunity for them to experience your excellent products and services, and entice them to continue working with you.
What Does Bond Insurance Cover?
There seems to be an endless list of bond insurance choices in Arizona, including License & Permit Bonds, Bid Bonds, Environmental Bonds, and real estate broker bonds. Each surety bond type covers different industries and aspects of your business, so you need to educate yourself on them to know the policy that's right for you.
Commercial or Performance Bonds ensure that your business performs the work your customer contracts you to provide.
Contract Bonds are another type of surety bond that the construction industry usually requires. For example, parties in this bond can specify the expected completion time, project materials, and various other deliverables. Contract bonds can also protect your customers from incomplete projects, covering them even if your company goes bankrupt before you complete the project.
There are also Fidelity Bonds, which refer to loyalty and reliability. A fidelity bond protects your business against employee theft, embezzlement, or other dishonest employee actions.
Arizona Insurance Experts
In every circumstance, you can only obtain a surety insurance bond from an insurance carrier. And you can worry about getting ripped off when you work with a single company and look at one quote. That's why we offer personalized bond insurance policies that check 40+ carriers so you can obtain the cheapest, comprehensive plan.
We have proudly served the Casa Grande and now Maricopa Communities since 2004. Our professional agents will shop the nation's top carriers to find you the absolute best insurance rates with the best coverage to meet your needs. Call or text us today at (520) 836-3244 to get more information on state requirements, insurance providers, and bond premiums.
We would love to get you started comparing policies so you can get your best rate!