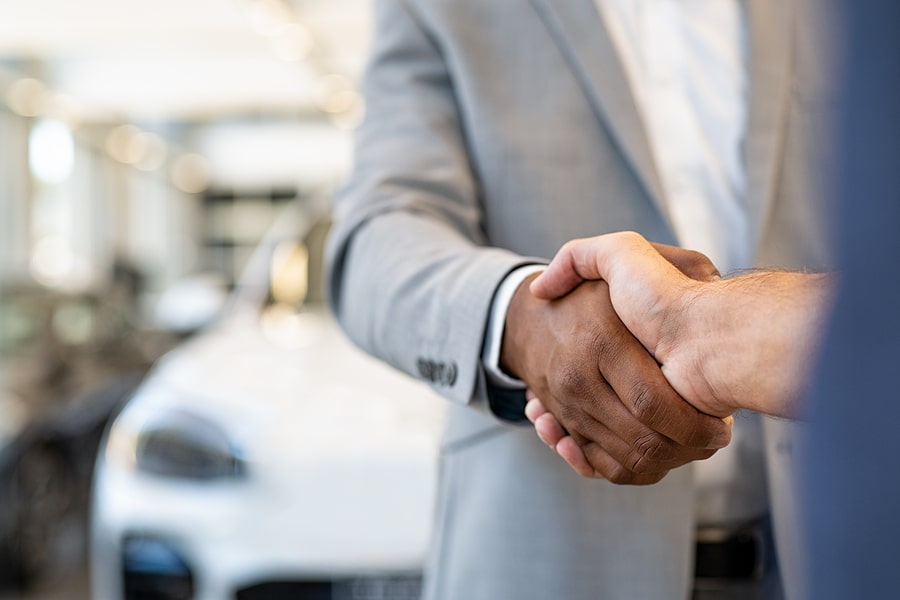 Why is it important to shop and compare various deals available for your car insurance? One reason is that car insurance rates risen significantly. In the United States, premiums have risen by an estimated 23% since 2011. This rise stems from factors such as higher costs of repairing vehicles involved in a car accident and an increase in distracted driving accidents.
| | | | | |
| --- | --- | --- | --- | --- |
| U.S. Auto Insurance | 2015 | 2016 | 2017 | 2018 |
| % Annual Increase | 4.2% | 6.9% | 5.0% | 2.3% |
Finding Affordable Car Insurance
Car insurance is a required expense for all drivers. It is important to protect you in case your car is damaged, you are involved in an accident, or you your car is stolen. You want to find coverage that provides adequate coverage.
In this post, we will discuss some terms to know and trends to understand as you look for auto insurance and provide some of the best car insurance deals.
Ways to Find Great Deals
There are various ways to shop and compare your car insurance options. You may directly visit insurance company websites or call them to obtain a price quote. One uncommon approach is one you have probably seen in ads from Progressive: they show the rates of their competitors when you obtain a quote.
Shopping directly through the insurance company's website can be time-consuming, as the process of visiting multiple sites or calling them and repeatedly entering or providing your information is redundant. When you shop directly through the insurer, they will likely have various policies for you to consider. The drawback is that the presented options are all from that carrier.
Shopping Through a Captive Insurance Agent
Many large national auto insurance companies sell their policies through captive agents. These are professional, local agents that may offer various types of insurance, but only represent one carrier.
Many people choose a captive insurance agent because they prefer personal service and support from a local agent. The drawback with a captive agent is they are unable to shop multiple carriers to find you the best rate.
Finding Deals Using Comparison Sites
There are various websites such as QuoteWizard that specialize in comparing options from multiple insurers in your area. Many shoppers find these sites to be an efficient way to shop. Oftentimes, these sites only represent the large national carriers, limiting your ability to consider policies from many local or regional insurers.
The Minimum Coverage Requirements in Arizona
All Arizona motorists are required to maintain the state minimum levels of liability coverage. This does apply to those operating a motorcycle, moped, and even a golf cart. The mandatory insurance requirement, which is often abbreviated as "15/30/10," is as follows:
Bodily injury insurance coverage of $15,000 per person
Bodily injury insurance coverage of $30,000 per accident involving multiple people
Property damage liability coverage of $10,000
Bodily injury liability insurance is used when you are found to be responsible for causing an accident that injures someone else. The property damage coverage applies when you are responsible for causing an accident that damages someone else's car or other property. It is important to recognize that liability insurance does not pay for your injuries or damage to your vehicle.
Recently passed legislation will raise the required minimum levels of liability insurance in Arizona. This is the first increase in decades and it will take effect in July of 2020. The new minimums will be as follows: bodily injury insurance of $25,000 per person and $50,000 per accident. The property damage liability coverage minimum is increasing to $15,000.
Collision Insurance
This type of coverage will pay for repairs or replacement of your vehicle when in an accident. If you cause an accident, your liability coverage covers injuries and property damages that other motorists incur. Meanwhile, your collision coverage would be used for your vehicle repairs. Collision coverage is also for situations such as a collision with a pole or tree.
Rising Costs of Collision Insurance
The cost of the average brand new car today exceeds $37,000. This potential replacement cost significantly increases the cost of insurance coverage because the insurer knows that if the vehicle were totaled, they would be paying upwards of $30,000 to replace it. Aside from the overall replacement cost, the price of repairing a newer vehicle involved in a collision is higher than an older vehicle.
Data from the U.S. Bureau of Labor Statistics indicates that vehicle repair costs rose by more than 61% between 2000 and 2017. The way that car manufacturers are building newer vehicles contributes to the increase in repair costs.
The days when cars had a sturdy steel bumper on the front and rear are gone. Instead, the body panel materials tend to be some form of lighter-weight, composite material. After a moderate collision, these exterior body materials generally need replacement rather than repairs.
Newer vehicles today also contain sensors, cameras, and other safety features that are integrated into the exterior body. For example, regulators now require that all new vehicles have a rear backup camera. If these vehicles are in a rear-end collision, the repairs will likely involve replacing these electronic systems in addition to the body panel.
Insurers deem a vehicle that is involved in a collision to be "totaled" when the repair costs plus the scrap value exceed the current value of the vehicle.
Comprehensive Insurance
Comprehensive coverage is similar to collision because it is used to repair or replace your vehicle. The difference is that this coverage applies when the damage is incurred in some way that does not involve a collision while operating. For example, comprehensive coverage is used to replace your vehicle if it were stolen. Keep in mind that certain types of vehicles are more likely to be stolen and insurers adjust their rates accordingly.
Other examples of when comprehensive coverage would apply include hail damage or vandalism. Those who have auto loans are required by the lender to maintain full insurance coverage for their protection. The financial institution that you are making payments to is using the vehicle as collateral if you default on the loan.
Are You Shopping for "Full" Coverage Insurance?
Those with a car of moderate value will generally obtain "full" coverage insurance. This term refers to having at least liability, collision, and comprehensive policies.
Those with a vehicle that is only worth a couple of thousand dollars may consider maintaining only liability insurance coverage. Lenders require full coverage in the event that something happens to the vehicle, so you have to have paid off your loans in full to decline comprehensive coverage.
How Deductibles Impact Insurance Costs
If you are comparing potential auto insurance options, it is important to consider the deductible amount. A deductible is the amount that the insured party must pay "out of pocket" when an insurance claim is made. The auto insurance deductible applies to your comprehensive and collision coverage.
Failing to consider the deductible amount would result in an inability to do an "apples to apples" comparison, as common deductible amounts range from $500 to $2,500. Those seeking to save money on the cost of their insurance premiums may choose a higher deductible amount.
We will consider the following example to illustrate how this works. You are driving a car valued at $10,000 and have a $1,000 insurance deductible. When your insurer deems your car totaled after an accident that results in tremendous damage, you must pay the $1,000 deductible amount and then your insurer will pay the remaining $9,000.
Uninsured and Underinsured Motorist Coverage
Uninsured motorist coverage is used to repair or replace your vehicle if involved in an accident with a motorist without liability insurance. This coverage may apply if you were involved in an accident with a "hit-and-run" driver that flees the scene.
Underinsured coverage commonly occurs if you are involved in an accident with a motorist who has state-minimum liability insurance coverage. If the other motorist is determined to be responsible for the accident, you will file a claim with their insurer. Underinsured coverage will pay any amount necessary to repair or replace your vehicle beyond the limits of their liability coverage.
What Factors Do Insurers Consider to Calculate Rates?
Demographics: Insurers use data such as your age, gender, and marital status to determine their rates. For example, teenage males pay among the highest premiums based on their lack of driving experience and potential for risky behavior.
Location: Your zip code provides insurers with insight into whether you are likely to be driving in urban or rural areas. They also may consider the rates of automobile theft in your area for calculating comprehensive coverage premiums.
Credit: Data suggests that those with a poor credit history are more likely to file an insurance claim, so insurers would raise their premiums.
Claims history: There is a central database called CLUE that contains any insurance claims individuals has filed in the prior seven years. Insurers generally consider a driver's history of insurance claims as an indicator of their likelihood to have future claims. Similar to your credit report, consumers are eligible to receive one copy for review each year.
Your vehicle: Insurance companies may consider that those driving high-performance or sports cars as more likely to drive recklessly. The value of your specific vehicle is critical to insurers, as they may potentially have to pay to replace higher-priced vehicles. Certain models are also most likely to be stolen; often this results from known security flaws that thieves are aware of.
Most Common Car Insurance Discounts Offered
Those who are members of certain organizations may be eligible for discounts. Examples include those who are employees of a certain company, active military members, or those in certain professional organizations.
Insurance companies typically will offer discounts for those who "bundle" multiple types of insurance. For example, if you purchase both your auto insurance and home insurance from the same company, the premiums for both will be slightly less expensive than they would be otherwise.
Some insurers may offer loyalty discounts. An example would be for young drivers that are added to their parent's existing auto insurance policy. "Safe driver" discounts, such as offered by Liberty Mutual, may be available for those with an excellent driving record.
Best Car Insurance Deals Available from Insurers in Arizona
Here are some examples of current special offers that are available for Arizona motorists that qualify.
Progressive: They are offering a 10% discount on car insurance for those who also purchase home insurance.
Foremost: The company is promoting discounts for those who will be switching from another insurer
Travelers: Those who have no accidents, traffic violations, or insurance claims for the past three years may save 10%
Safeco: Recent promotions include a Low Mileage Discount for those who drive less than 8,000 miles per year.
Usage-Based Insurance Deals
Car insurance companies such as Progressive are now offering auto insurance that is often referred to as being "usage-based." The company may have some type of application or device that tracks your driving habits for a period of time. Progressive's Snapshot Program is one popular example. The company claims that many drivers can save $130 annually on premiums.
Shopping for Insurance Deals With a Local Independent Agent
Consumers who are exploring their options for car insurance should consider a local independent agency. Unlike a captive agent that exclusively represents a single carrier, an independent agent can consider options from multiple insurers. They will shop on your behalf to find a competitively priced policy that is suited for your specific needs.
Established Automobile Insurance Provider in Pinal County
The Gebhardt Insurance Group began operations in 2005 in Casa Grande. Over the years, we have witnessed the population of the county nearly double in size. We are proud to offer affordable insurance products from the leading carriers and excellent customer service. We encourage you to contact our team of professionals today at (520) 836-3244.