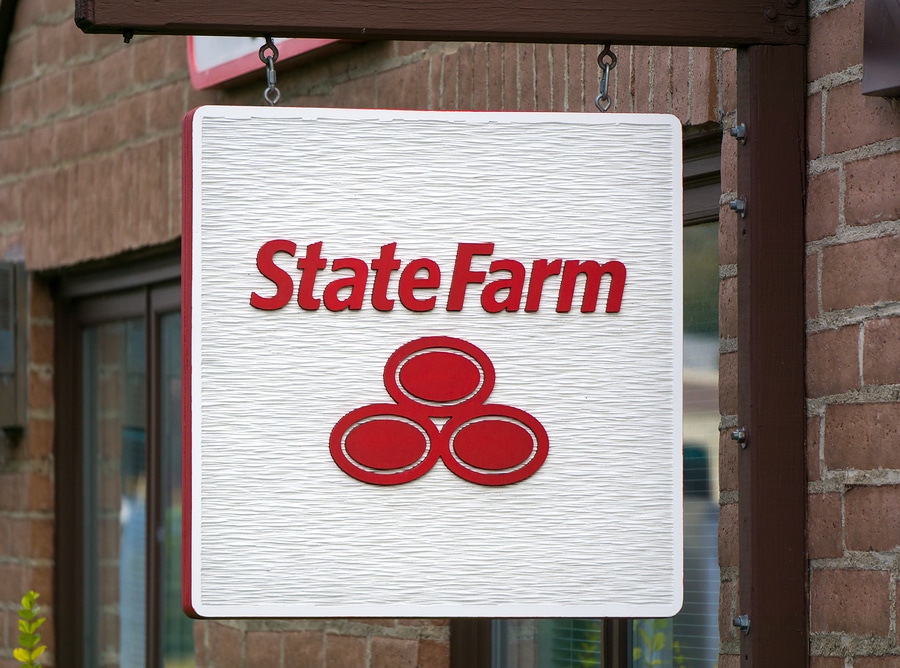 Arizona law requires drivers to maintain liability insurance to cover the potential for financial liability if involved in a car accident. This mandate also applies to motorcycles, mopeds, and golf carts. The current minimum levels of coverage required for bodily injury is $15,000 per person and $30,000 per accident. A minimum of $10,000 in coverage specifically for property damages is also required.
Need for Car Insurance
Why does the law require you to have insurance? One reason is that driving is dangerous. In 2017, there were about 1,000 fatalities and 55,000 injuries incurred on Arizona roadways. The total number of crashes in 2017 was estimated as 127,064.
Auto Insurance: Expensive and Volatile
Across the U.S., there are more than 600 auto insurance companies serving the market of roughly 250 million drivers. According to a 2018 State of Auto Insurance report, the national average annual car insurance premium is $1,427. Since 2011, the price has risen nationally by about 20%. Rates have changed in some states in one-year by as much as 60%.
Average Annual Rates Among Neighboring States
| | | | | | | | | |
| --- | --- | --- | --- | --- | --- | --- | --- | --- |
| Arizona | | Utah | | New Mexico | | California | | Nevada |
| $1,247 | | $1,112 | | $1,331 | | $1,713 | | $1,802 |
Avoiding Lapses in Car Insurance Coverage
The Arizona Department of Transportation has a Motor Vehicle Division (MVD) that enforces the laws pertaining to the liability insurance requirement. If you are canceling your auto insurance and will still be driving, it is critical that your coverage does not lapse. If involved in a traffic stop or accident, members of law enforcement will ask you to provide evidence of current coverage. In addition, insurers are required to notify the MVD when a policy is canceled or not renewed.
If you are caught operating a vehicle without the required coverage, your vehicle registration and driver's license could be suspended. In order to restore your driving privileges, the state will require you to maintain an SR22. An SR22 is a certification of Proof of Future Financial Responsibility. This certification must be maintained for a three-year period.
Lapse of Coverage Impact on Rates
One of the many factors that may have an effect on car insurance rates involves prior coverage. Insurers tend to look favorably on those who have a history of continuous (uninterrupted) coverage. California is the only state that prohibits this from factoring into rate calculations.
Out-of-State Coverage
All those who register a vehicle are required to have liability coverage from a licensed insurer in Arizona. The MVD requires that proof of legal coverage is received no later than 30 days after registration.
Updating Changes to Your Car Insurance in Arizona
Earlier we mentioned that insurers are required to notify the MVD when a motorist's policy is terminated. The same requirement applies when an insurer issues a new policy. It is possible that your new insurer may not send this MVD notification in a timely manner. This could trigger an alert that suggests you do not have the mandated insurance requirements.
To prevent potential headaches from failures in communication, the state has implemented ServiceArizona.com. This is a website that allows direct access to your MVD record. Those who are canceling or otherwise changing their vehicle insurance to visit the site and enter your new policy details.
Temporarily Discontinuing Vehicle Insurance
What if you will be out of state for an extended period or otherwise not driving your vehicle? If you discontinue your insurance coverage for any reason the insurer will notify the MVD. If no new insurance policy information is received, your registration and driver's license may be suspended. In this situation, you must complete a De-insured Certificate, a form that can be easily completed online.
Ways of Cancelling an Auto Insurance Policy
Over the phone: You may call your insurance company's customer service department or your insurance agent. This tends to be a quick and easy way to cancel unless they require your signature.
By mail: You may simply send your cancellation request in writing through the mail. It will be important to properly reference your policy number and the effective date of the cancellation.
Visiting a local office: If your insurer or agent has a local office location you could stop there for cancellation. They will likely have you complete a form to finalize the process.
Assistance from a new insurer or agent: They may be able to assist with canceling your existing policy by sending a fax. Make sure that you provide the policy number to avoid any confusion.
Cancellation for Non-Payment
It is possible that your policy is expiring and you simply allow it to lapse. Keep in mind that some companies have a grace period that automatically extends coverage beyond the policy termination date. It is possible that you could be responsible to pay for this period of coverage. Keep in mind that if your policy is set up for automatic electronic billing you should formally make contact to cancel.
Obtaining a Refund for Remaining Period
If you have paid in advance for your insurance you will be eligible for a refund on the unused premium amount. If you pay monthly it may be easiest to simply make your new policy effective date at the month's end. If eligible for a refund, you can expect a check by mail in several weeks or electronic refund to your bank account.

Established Independent Insurance Agency in Casa Grande
The Gebhardt Insurance Group has been a trusted source for insurance among those in the greater Pinal County area for years. We are an independent agency that represents dozens of insurance companies and maintains a commitment to customer service. You benefit because we have the options available to ensure you obtain affordable coverage that is well-suited for your individual needs. Contact a member of our team of insurance professionals today to get started at (520) 836-3244.