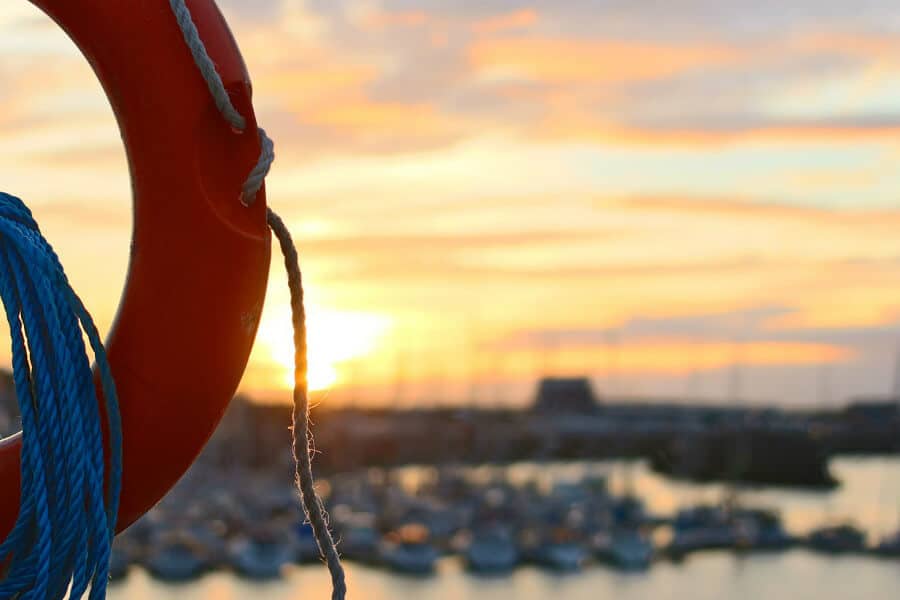 Life insurance is an incredibly useful risk management tool. Like many other forms of insurance, it is used to help provide financial security for the "what ifs" of life. You need to weigh the amount of insurance you need against the amount you can afford. An insurance agent can be a useful resource in helping you determine an appropriate policy amount and help you shop around for the best price possible. Similar to insurance bundling to save money, an agent can comparison shop and adjust your policy to keep your premium costs down. Insurance companies will do their part to offer affordable rates in order to stay competitive with one another. While looking at the cost of life insurance is one side of the coin, the other thing to consider is how much life insurance you actually need.
Who Needs Life Insurance?
While no one likes to consider their mortality, accidents and disasters happen. Some of Casa Grande's worst disasters include fires, dust storms, flooding and car accidents, all of which caused property damage and deaths. If you have children, elderly parents or any friend or relative that relies on you financially, you need life insurance. Could your spouse pay the bills without you? Are you helping your children pay for college? If you are the primary custodial parent providing care for your children, what will care cost if something should unexpectedly happen to you? Life insurance is a straightforward way to provide replacement income. The emotional loss of losing a loved one is an incredible burden to bear. Don't compound that burden with financial strain as well. Without the proper planning, your family may have to sell their home, children may be forced to change schools or drop out of school and the quality of care for elderly dependent relatives may be negatively impacted.
Even if your children are self-sufficient adults and your spouse is financially stable, you may still need life insurance. If your estate is not large enough to cover the cost of funeral expenses, life insurance may be a good solution for you. At a minimum, you should have enough insurance to cover burial costs. The last thing you want to leave your loved ones with is a large funeral bill.
How Much Life Insurance Do You Need?
The amount of life insurance needed depends on your specific situation. The payout should include any long term financial obligations, existing debts and future expenses. If you have a mortgage or tuition to pay for, include these expenses when calculating the amount of insurance you need. If you do not have significant savings or assets in place, you need to carefully consider how much your loved ones will need to survive in the event of your death. You may want to include transitional funds earmarked for your spouse to further his or her education and obtain a higher paying job. Your family may not need your entire income to get by or may need additional funds to maintain their standard of living. Consider the quality of life you want for those you leave behind.
If you are a business owner, you should also calculate how much money your business needs to continue. If you want your business to move forward when you are gone, you need to assess what financial needs must be met. What would it cost to hire your replacement? Does your business have debts that should be paid off? If you haven't already, put together a succession plan and evaluate the need for life insurance.
Weigh insurance against your existing estate. If you have assets that could be sold or a significant amount of money set aside, your loved ones may be able to use these assets as the needed income replacement. You should take into account savings and other possible streams of income, such as social security survivor's benefits or rental income, when considering the amount of insurance you need.
What Are the Benefits of Life Insurance?
Peace of mind. When you have adequate life insurance, you will know that your loved ones are financially protected in the event of your untimely death.
Income replacement. Life insurance can help your family maintain their current lifestyle if you were to pass away unexpectedly.
Debt repayment. Your beneficiaries will be able to pay off existing debts and not be burdened with outstanding liabilities.
Life insurance is consistent and protected. With term insurance, your policy does not change in value based on the market or any other outside circumstances. As long as you pay your premium, the terms of your policy do not change or lose value.
Your beneficiaries may be exempt from paying taxes. Depending on the type of life insurance you choose, your heirs may be able to receive your life insurance tax-free.
How to Get the Life Insurance You Need for a Price You Can Afford
Consult a professional. Work with an expert to review your individual needs. Every person will have specific circumstances that will increase or negate the need for life insurance. Life insurance will not be any help if you can't meet your monthly premium obligation. An experienced life insurance agent can assess your situation and help you find the insurance you need within your budget.