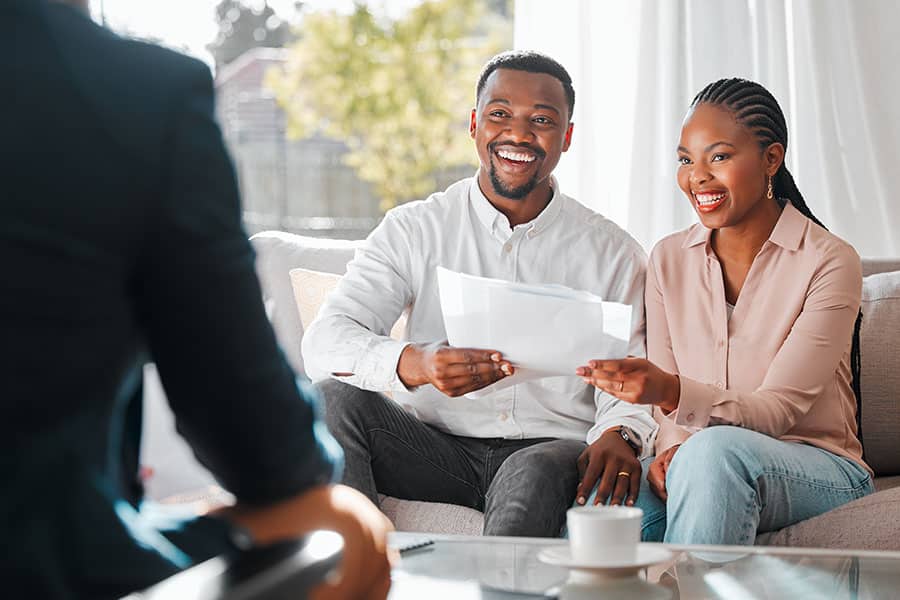 So you bought a house and walked through the essential steps to ensure that your home is properly insured. But it turns out you don't like the insurance carrier or policy you purchased. Are you just stuck and out of luck? Not at all.
Many homeowners think they must wait out their policy's term to switch home insurance companies at renewal time. But this is not the case. You can switch insurers at any time. It is important that you carry a policy with a carrier that you trust because your home and personal belongings are some of the most important things that you own. You want to ensure that they are covered and repaired or replaced properly in case something terrible happens. It's not something you want to change with a company or policy you're unsure about.
If you are looking to switch homeowners insurance companies, our team can help. But before doing so, it is important that you follow the right steps to make sure you do not have a lapse in coverage or dual policies. Here are a few elements to consider and information on how to change home insurance companies before making any decisions.
Reviewing
The first step you should take before finding a new policy is reviewing your old policy, especially the terms and conditions. Knowing what your current policy includes or excludes will help you determine what type of policy you are looking for. Likewise, you should familiarize yourself with your current carrier's guidelines for cancellation fees, your effective dates, such as when the policy began and when it ends, and if you have any bundled policies that will be affected by switching.
Requirements
Does your home have a mortgage? Your mortgage lender may have certain home insurance requirements. It's absolutely essential to make sure that any new policy you sign up for will meet these requirements, such as certain coverage limits or special coverage for additions such as earthquake or flood coverage.
In many cases, your mortgage company will have rules for the type of coverage you must carry, but they do not have requirements for who your carrier must be. Therefore, you are still able to make an insurance switch at any time, you just need to ensure there isn't any coverage gap and notify your lender of the switch.
Timing
Though you have the right to switch insurance companies at any time, it may not be advantageous to you to switch in the middle of a policy term. It is a good idea to time your switch so that it benefits you or, at the very least, does not harm you. For instance, some insurance companies will issue a refund check for annual premiums you have already paid in advance when you cancel mid-term, but other companies may charge fees to cancel before it is time to renew. In this instance, it may be better for you to switch companies after you finish out your current contract.
In addition, some insurance companies offer discounts at certain times of the year, therefore, if you can afford to wait, it may be wise to wait until you can take advantage of an offer to save money.
Canceling
When canceling your current insurance policy, it is crucial to ensure that the end date of your current policy and the start date of your new policy is on the same day so that you do not experience a gap in coverage. Furthermore, so that you do not find yourself paying for two policies at once. To ensure this, it is best to speak with a customer service representative and have your cancellation in writing for your records with specific dates outlined.
Additionally, if you pay your insurance with an escrow account, you should call to ensure that payments will be directed to the correct insurance company on the switch date.
Shopping
Switching homeowners insurance providers is a straightforward process, but it can require many steps and a lot of time to ensure that you find the right policy for you. Taking the time to shop every insurance carrier in your area can be a hassle that you simply may not have time for. That's where our team at Gebhardt comes in to make your life easier. Our job is to shop insurance carriers for you in order to find the best deal with the right coverage for you.
We can help with every step of the process, from reviewing your current policy, outlining the coverages you do or don't need, and finding the best policy that meets your needs. Likewise, if you're looking to bundle your home and auto insurance, we can help with that too. When you work with our team, we make sure that you do not miss out on coverage that you need or a deal that works for you. Call us today if you need help switching your homeowners insurance provider.