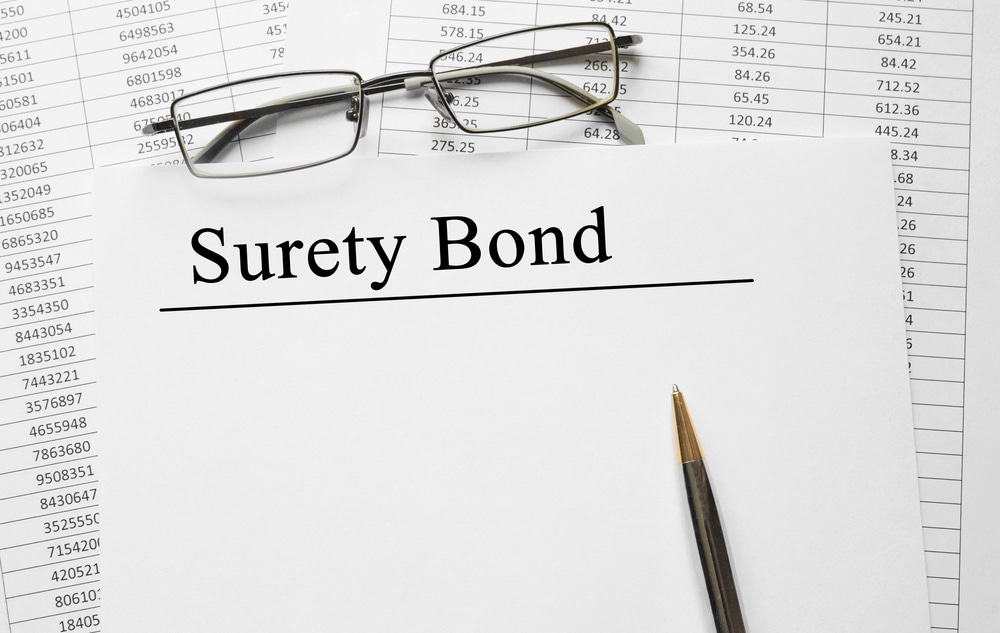 What are miscellaneous surety bonds? The term miscellaneous refers to something that is diverse or having various traits.
Surety bonds are defined by the National Association of Surety Bond Producers as a "promise to be liable for the debt, default, or failure" of another party. This involves a third-party that contracts to guarantee that a party will satisfy an obligation. Three parties exist in a surety bond agreement.
Principal: This is the party that is required to obtain a bond. It is generally a business or individual that acquires a surety bond as a way to qualify to conduct business with an obligee.
Obligee: The obligee is the party that has implemented a requirement that any potential principal makes this pledge or guarantee.
Surety Company: This is the party that is assuming responsibility for the performance of the principal. A surety company is a recognized entity that has satisfied requirements to function in this role within a jurisdiction.
Two General Categories of Surety Bonds
Contract bonds are contractor license bonds or bid bonds required to be eligible for construction projects. This bond is used for financial compensation in case the contractor fails to complete the project or to complete it properly. Bond funds may also be used in case of default to compensate material suppliers or subcontractors.
Commercial surety bonds are the type that include miscellaneous surety bonds. These bonds are often required by government statute, ordinance, or other provisions. Commercial surety bonds are generally classified among the following five categories.
License and permit bonds apply to many different professions or industries as business service bonds. Examples may include automobile dealers, mortgage brokers, and more.
Court bonds or judicial bonds may be a requirement for parties in judicial matters. Examples may include injunction bonds, appeal bonds, and more.
Fiduciary or probate bonds may be required for those who are assigned or appointed to represent a trust or estate. Examples may include trustee bonds and executor bonds.
Public official bonds are often a statutory requirement that acts as a protection for the public. They may apply if a government official commits wrongful actions. Examples may include treasurer bonds, notary bonds, and more.
Miscellaneous bonds are any type of bonds that do not fit under the other four classifications. Examples may include fuel tax bonds, utility bonds, and more.
Miscellaneous Surety Bonds
Bonds that do not have similar characteristics are categorized as miscellaneous. These are a form of commercial bonds. Examples may include warehouse bonds, title bonds, Airlines Reporting bonds, union wage and welfare bonds, and more. Those who operate in this realm are generally regulated by the same state agency that oversees the insurance market.
What is a Surety Bonding Company?
Surety bonds are commonly issued by affiliates or designated divisions of insurance companies or financial product providers. These entities will typically need to satisfy eligibility requirements that demonstrate financial strength. There are some similarities between surety bonds and traditional insurance products. One critical difference is that surety bonds are agreements between three parties instead of two.
Companies that issue surety bonds underwrite their bonds similarly to lenders and insurers. A surety may evaluate a contractor's credit history, assets, and overall character. These are variables used in determining whether a party is likely to satisfy their obligations. The surety companies use contracts called general agreements of indemnity for their protection before issuing bonds.
Surety Bonds for Telecommunications Licensing in the City of Phoenix
These are local bonds license and permit bonds that specifically apply to telecommunication providers in the City of Phoenix. New licensees must establish a $100,000 bond during the implementation phase. This requirement is later reduced to $50,000 for the duration of the lease. In addition to bond guarantees, licensees may be required to keep $40,000 in a qualifying account to further secure their obligations.
Surety Bonds for the Administration of Probate and Wills in Arizona
These are the types of bonds required by the state for personal representatives to an estate. This requirement is waived if specified in the will. A bond is not required for representatives of a "national banking association" or those with a bank permit. This also applies to a title insurance company or certified trust business representatives.
Parties with an interest in an estate may petition for a bond. Courts may require bonds if they have "reasonable proof" that the estate administrator may be placing the petitioner at risk. The same applies to a trustee. A bond may be put in place to "secure the performance of the trustee's duty."
When the terms of a will do not specify the bond amount, a "best estimate" may be made. This may involve a need for appraisals to be made for assets such as real estate. The amount of the bond may be lowered if estate assets are placed into a secured account approved by the court.
Arizona IFTA Bonds
The Arizona Department of Transportation may require a bond that ensures a supplier of fuel will pay all applicable taxes. This bond is called an International Fuel Tax Agreement (IFTA) that protects the state. The rate may be up to a maximum of 15%, which is based on the credit history of the applicant.
Commercial Utility Agreement Bonds
The City of Mesa requires that commercial entities maintain a surety bond for utilities in addition to a commercial security deposit. The amount required is based on city estimates that equal 2.5 times the company's maximum monthly billings. This requirement may be evaluated and potentially eliminated after thirty-six months. To qualify, their payment history must show all payments have been made promptly.
Independent Agency for Business Insurance and Surety Bonds in Arizona
The Gebhardt Insurance Group is an established insurance agency that works with individuals, families, and businesses to create customized insurance solutions. Our team of experienced professionals will identify the specific types of coverage you need. As an independent agency, we can compare options from dozens of carriers to find the best overall value. We look forward to speaking with you. Contact our office today at (520) 836-3244!