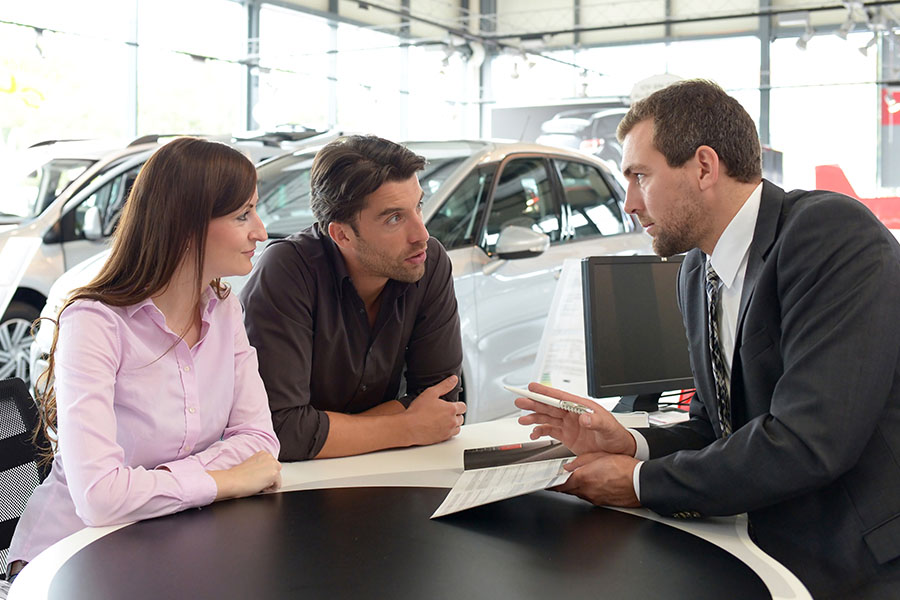 Car insurance coverage can be a Catch-22. Sometimes you can't afford it, but you definitely can't afford to live without it. Car insurance premiums are often in a state of change. Sometimes up and sometimes down, it can be challenging to keep track of your rate and if it is the best around.
Whether you are the one who makes a change, something happens to you, or your current provider simply increases their car insurance rates, it is always a good idea to review your coverage to see if you can save money by making a switch.
Here are several instances where it is likely that switching car insurance companies can benefit you:
When You Move
Where you live affects your insurance rate. This is because living in a highly populated area puts you at higher risk for filing a car insurance claim than living in a less populated area. Therefore, your insurance company will charge you more or less depending on that risk.
When you have a change of address, you have to notify your car insurance carrier so they know where your vehicle is typically parked and so they know where to send your mail. Notifying them may trigger a rate decrease, but it could also trigger an increase if you are moving further into the city. If this is the case, it is wise to compare car insurance quotes to see if a new company might offer you a lower rate at your new address.
When Your Credit Improves
Have you recently made great strides at paying down debt? If so, your credit score may have gone up, and that could decrease your insurance rate significantly. Studies have shown that a person's credit score correlates to how likely they are to use their car insurance. The lower the score, the more likely a company will have to pay out on a claim. Therefore, many insurance companies pass that risk on to the driver by charging higher premiums to those with lower scores. And though your lower credit score may have nothing to do with your car or driving habits, most insurance companies won't take the chance.
But the good news is that this means a higher score indicates a lower chance that you will file a claim, and therefore insurance companies will often offer lower rates to those with good or excellent credit scores. A few points can make a big difference to your wallet, therefore, if your score has improved any, you should compare rates.
When There's a Change in Driving Records
If you have recently gotten married, celebrated a teenager getting their license, been in a car accident, gotten a speeding ticket, or other life circumstance that affects your insurance policy, this can trigger a change in your insurance rate. In some cases, these changes may benefit your rates, such as getting married. But changes, such as adding an inexperienced driver, or being involved in a car accident that required you to open a claim, can drive up your costs.
If you are unhappy with the rates of your current coverage options, you can look around and compare auto insurers' policies for these types of changes. A switch could bring down your premium or at least keep it the same. But, sometimes, loyalty discounts can offset an increase, so it is smart to evaluate all your options.
When You Can Bundle
Did you just buy a house? If so, this is a great time to check out the cost of your insurance! Many companies will give a discount if you bundle your home insurance with auto insurance, and the savings can be significant. That may mean insuring with your current insurance company, but it could also mean switching to a new company with the best rates for both.
When You Have Special Circumstances
Do you collect classic cars? Or perhaps you enjoy cruising down the highway on two wheels? If so, your insurance costs could be more than that of your neighbor who drives a mini-van. Claims involving expensive cars, specialty vehicles, and vehicles where potential accidents are likely to involve higher hospital bills will be more costly for the insurance company. Therefore they charge you more. But, if these vehicles are only used as a secondary source of transportation, some insurance companies may have particular policies for these special cases that actually cost less than standard insurance. Therefore, with each purchase of any new vehicle type, it's wise to check available rates and policies.
Tips for the Switch
If you switch to a new insurance provider, there are a few steps you should take to ensure the process runs smoothly.
Call Your Provider
It's wise to call your current insurance provider before making any decisions. Some insurance companies have an early cancellation fee that you can avoid paying by waiting until it is time to renew. Additionally, sometimes a company may offer a discount or extra benefits to keep your business.
Dont Cancel Yet
If you're set on switching, it's crucial to ensure that you don't cancel your current coverage until your new coverage kicks in to avoid a lapse in coverage. Even a few days of a gap in coverage can make a costly mistake if you happen to need your insurance sometime within that gap.
Notify Your Lender
Most leasing agents require proof of insurance coverage. To avoid a penalty with your lender, it's best to let them know as soon as possible that you are making a switch in coverage. Typically, your current lender will send a notification letter if you cancel a policy, but it is always smart to confirm.
Get Documentation
Ensure that the new insurance and the previous insurance companies both send you proper notification of the start of service and cancellation. Having these in hand will help you if you run into issues such as incorrect charges, breaches of contract, or other scenarios where having proof in writing is helpful.
Don't have Time to Shop Around for Better Rates?
Let our team at Gebhardt do it for you! We know it can be time-consuming to research all of your options, especially when you have abnormal circumstances. Our team has insider information and relationships with many different insurance providers. We can do the work to find out if a popular option such as Progressive, AAA, State Farm, or another provider is best for you!
Call us today to begin the process of switching insurance providers.