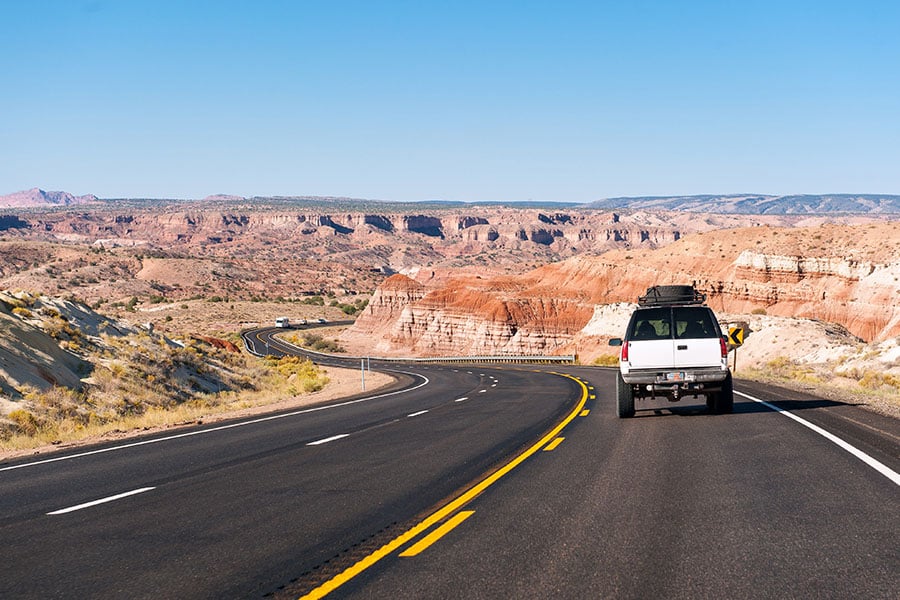 Picture this: you're driving down the road, minding your business, and respecting the rules of the road when suddenly a car speeds up from behind you and slams into you.
In a lawless society, that driver could just take off and continue on his way without any responsibility or legal obligation. But that's not fair to you! You were doing everything correctly. Why should you have to pay for damage repairs or medical bills if they should occur?
Luckily, we do not live in a lawless society, and we have regulations and requirements for such situations. Every state has mandated insurance requirements. This means that in order to acquire a driver's license to drive on the road legally, the law requires that you must carry and be able to show proof of financial responsibility.
Most states have a mandated coverage limit, or minimum amount that you are required to pay, in case you are found to be at fault in an accident. Arizona requires Arizona drivers to carry liability insurance and proof of insurance before you can register any motorized vehicle. Let's take a look at the insurance information you need to know before driving on the road in Arizona.
Minimum Car Insurance Requirements
The Arizona Department of Transportation outlines the minimum requirements for auto insurance in the state. These amounts are subject to changes and may increase due to economic circumstances. Arizona's last update occurred in July 2020.
Arizona drivers are required to carry a minimum of Liability Coverage in the amounts:
$25,000 for bodily injury per person
$50,000 for bodily injury per accident
$15,000 for property damage per accident
Penalties
Under Arizona law, it is required that you carry proof of insurance coverage when operating a motor vehicle. If you are unable or unwilling to show proof of insurance to a law enforcement officer when asked, you may be subject to penalties.
For a first offense, you may incur a fine of $500 and a license suspension for up to three months. Subsequent offenses carry heavier penalties. If you are found to be a repeat offender, you may have to surrender your vehicle plates and your driver's license, or your vehicle may be impounded.
Carrying the minimum required liability insurance is very affordable with many insurance companies. Often, the associated fines for not following the law are more expensive than the mandated coverage. Therefore, driving without insurance is not worth the risk.
Recommendations
Though you are only required to carry liability insurance, it is a wise idea to have additional coverage. Liability insurance only covers other drivers and vehicles if you are at fault in an accident. If your car incurs damage in an accident, or if you are hit by an uninsured or underinsured motorist, then you will have to pay for your vehicle repairs and injury bills out of pocket.
Most drivers opt to carry additional coverage. For instance, collision coverage protects your vehicle if it is involved in an accident, and comprehensive coverage pays for damage to your vehicle due to weather events or animals. There are also additional policies such as gap insurance, roadside assistance, rental reimbursement, and more. In most cases, these additional policies only cost a few dollars a month but can save you significantly if you need to file a claim.
Find the Best Arizona Insurance
Finding the best Arizona insurance often requires more effort than a simple google search. Depending on the type of coverage you need and the types of vehicles you are insuring, you may find that different companies offer different coverages. You want to make sure you get the best deal for what you need, and that requires time and research.
At Gebhardt Insurance Group, it is our job to do that work for you. We make it our mission to shop for car insurance quotes and find the best deal for you and your particular circumstances. If you need assistance finding the best Arizona insurance, call us today.