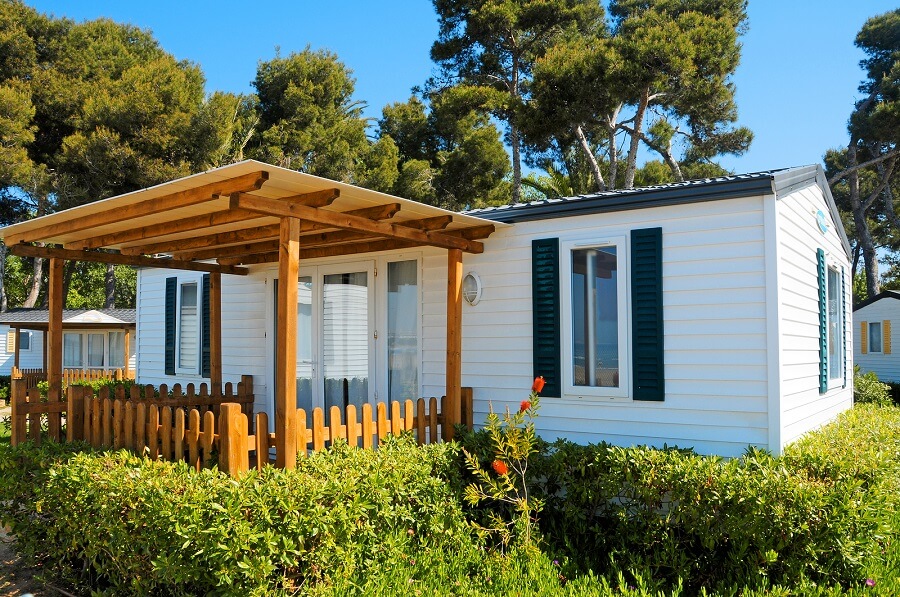 Mobile homes (also known as manufactured homes) are just like regular houses in terms of maintenance and homeowners insurance. Property and liability insurance policies are standard coverages for a mobile home, but additional coverages may also be necessary. Replacement cost coverage can help an owner protect against depreciated value of the home. "Stated Amount" is a specific total in an insurance policy that states the maximum amount of money that can be paid out for any damages to a mobile home. These are all aspects of insurance coverage that must be considered when insuring a mobile home.
Firstly, a mobile home is typically manufactured off-site and later delivered to the plot of land where it will be located for good. During this delivery, however, the home is not covered under a homeowners insurance policy. It is important for the buyer of the home to work with the manufacturers and delivery service to ensure that the home is insured against damage during delivery. No matter the distance the home will travel, it will be at risk of damage and should be insured. Once the home is in place, typical homeowners insurance can be put into place.
Property coverage is a standard type of insurance policy for all kinds of houses, including mobile homes. This policy covers the broadest amount of situations that could arise for a homeowner. These includes bad weather (hail, lightning, etc), theft (stolen items), vandalism (destruction / defamation of property), and fire. Depending on what else you own, you may need property coverage for a carport, porch or gazebo on the property as well. These are not automatically placed on a property insurance policy.
Some insurance companies offer limited coverage which result in a lower premium, but it is important to know exactly what will and will not be covered by these types of policies. Lower cost coverage may be convenient for their lower monthly cost, but it can also be costly if a specific incident occurred and it is not covered by the policy. Look at the details of the policy before agreeing to a low cost insurance plan for your mobile home.
Liability coverage is another common policy that many homeowners have on their mobile home. Liability mainly protects the owner against situations where others are injured while on their property. This usually covers situations where something in the home breaks and hurts a visitor, or if someone were to slip and fall inside the house. Usually it does not cover medical bills for those who live in the home and are injured. However, it usually does cover the costs that you incur if you damage a neighbor's home or property.
An important consideration for mobile home owners is the possibility of water damage. Pipes can burst inside of any home, but are more susceptible in a manufactured home due to its smaller size and ventilation. Insurance companies offer coverage for water damage and broken pipes only in the event that the damage occurred naturally. If the damage occurred due to the owner's bad maintenance, coverage would be denied. It is important to take extra care of the pipes in a mobile home to ensure that, if damaged, they will be covered by insurance.
Replacement cost coverage is a unique type of policy for mobile homes. This coverage protects you financially against depreciated value of the home. If part of the home is damaged, replacement cost coverage will provide enough money to replace what is needed, rather than providing money based on the current value. In this case, you will have enough money to replace the damaged areas rather than simply repair them.
This also ties into the "Stated Amount" in the policy. The Stated Amount is a specific grand total of how much the insurance company will pay out if everything were to be destroyed. It is important to know this number in the event that you need full replacement of the home and possessions. Owners must consider how much it would cost to start over with a new home.
Insuring a mobile home is very similar to insuring a house, but with a few extra considerations. Property and Liability insurance are standard coverages that protect you against most common scenarios. Make sure you take good care of the pipes and have good water damage coverage. It is important to have replacement cost coverage if you will need to replace large parts of the property at any time. Taking good care of your mobile home starts with quality insurance.