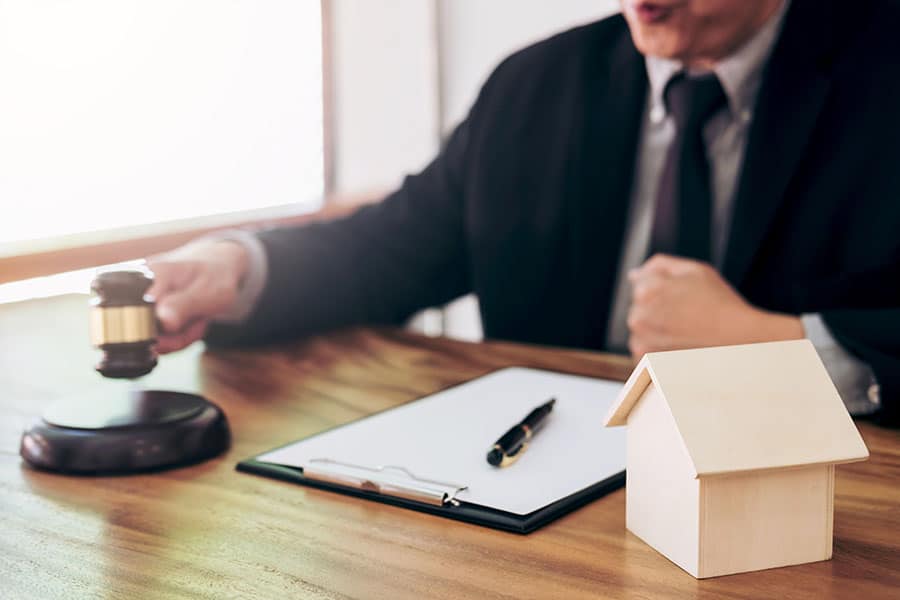 Picture this: A storm sweeps through your area and damages your home significantly. When you file a claim with your insurance company, you find that the damage is covered, so though it is a hassle to live through repairs, it won't hurt your wallet. But, when getting quotes from contractors, you find that your current home is not up to code and needs extensive changes to comply with local building codes. There is an increased cost of complying. Will your insurance cover the cost?
Unfortunately, if you only carry a standard homeowners insurance policy with minimum coverage, then no. The increased costs of construction to comply with building or ordinance law will have to come directly out of your own pocket. How can you avoid this unnecessary burden? By ensuring that your homeowner's policy includes ordinance or law insurance.
But how much ordinance or law coverage should you carry? And do you need it if you have a brand new home? Here are a few of your questions answered.
How Does Ordinance or Law Coverage Work?
Every state, city, and county has building code laws in place to ensure that construction occurs in a way that is safe. Because new and innovative materials and practices are continually developing, ordinances and codes often change. Many codes require updates every three to five years, but some updates can be made as frequently as every six months. Therefore, the likelihood of your home needing code updates is relatively high.
Your dwelling coverage or property insurance typically only replaces and repairs the materials and contents of your home as is. This means that if you have an outdated system or materials, insurance only covers the cost to repair the old lower-priced system, not the increased prices of new updates.
Therefore, insurance companies offer Ordinance or Law Coverage to make up for the difference. If your home sustains a covered loss and requires code updates, then your ordinance or law coverage will cover the cost up to the percentage you carry. Most ordinance or law coverage limits are low at around 10% of your home insurance policy, but this can be increased upon request in many cases.
What is Covered Under Ordinance or Law Coverage?
If your home sustains damage and needs updates to comply with city ordinances or building laws, then your added policy will cover the added cost of the repair. This includes demolition, debris removal, repair, replacement, and reconstruction. Fortunately, this also includes undamaged parts of the home. For instance, if you have an older home with an outdated HVAC system that does not meet current standards, even if it was in an undamaged portion of the building, your insurance should pay to replace the system if it is deemed necessary for an update.
It is essential to review how much ordinance or law coverage you should insure for because in a case where your home is deemed a total loss, you could need many upgrades.
Need to Review Your Homeowners Insurance Policy?
Does your current homeowner's insurance policy have ordinance or law coverage? Or perhaps you've just built a new home and don't think you need this type of coverage? Before taking a chance, it is best to discuss your circumstances with an experienced agent so that you do not have the unnecessary burden of paying for repairs out of pocket.
At Gebhardt Insurance Group, our team of experts knows exactly what type and how much coverage you should carry for your area. Give us a call today to ensure you're up to date and taken care of should disaster strike.